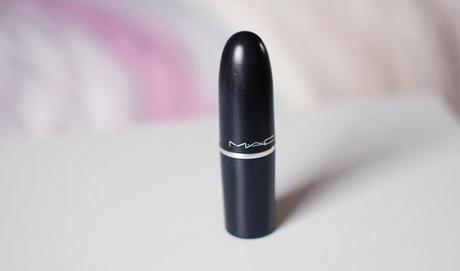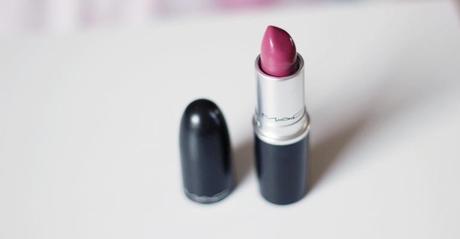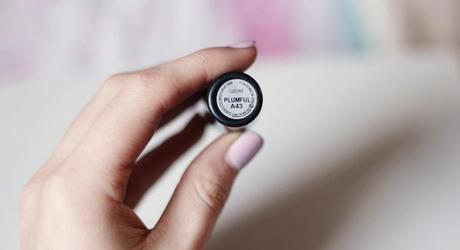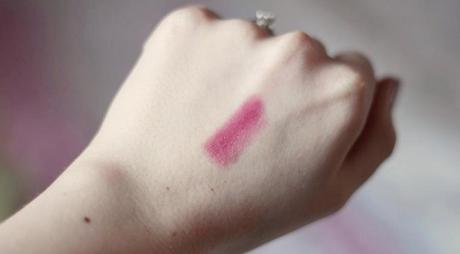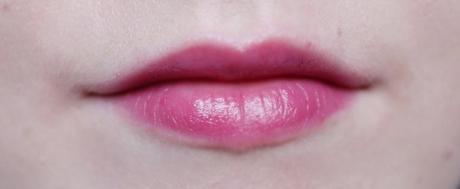 Say hello to the most perfect autumn/winter shade for your lips! I know I'm a bit late as Christmas has come and gone and we're into a new year, but the weather is still pretty dull so winter is in full force (in Glasgow at least). I was a lucky girl on Christmas Day as I received this lipstick from my future father-in-law (yes, I gave David a little nudge in the right direction), and you better believe that I was desperate to try it out as I'd read so many great reviews and seen so many lovely swatches online!
MAC Plumful is the most perfect plummy pink shade that is a bit sheerer on the lips and so wearable for everyday makeup. Plumful is a luster formula which means that the color is more sheer but very buildable, and the lipstick has such a nice glossy finish which makes it perfect for a natural makeup look (my favourite!). Those of you with dry lips don't need to worry as Plumful has a hydrating formula which doesn't cling to dry patches and this is so important in the autumn and winter time as the weather is colder and can be drying on your lips. The lasting power isn't amazing as the formula is so hydrating but this doesn't bother me as I don't mind reapplying during the day.
All in all, I can't recommend this lipstick shade enough because of its gorgeous plummy shade, which I will be wearing all year round, and its great formula which is a joy to use. Plumful may not look like the most exciting shade in the bullet but you just have to give it a swatch for yourself and see how pretty it is. You can find Plumful and the other permanent MAC lipstick shades on their website, and also at Debenhams and House of Fraser for £15.