In my quest to find some neutral shades that look good on me (which is rarely the case!), I bought another lipstick from the MAC Magnetic Nude Collection that launched recently. The lipstick is called Morning Rose and its a very pretty 'soft cool rose ' in a Cremesheen finish (Even though in the pic it looks brown, the color is actually a lot lighter and has much more of pink/rose in it)!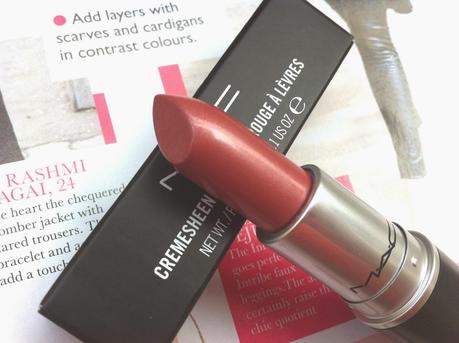 Cremesheen lipsticks are my least used in MAC and the only one that I've tried is Speak Louder. The formula of that is very different from Morning Rose. Dunno why MAC labelled it a Cremesheen when it would probably fit best in the Lustre or Frost category. The color is a medium rose pink with a frosted sheen. Its perfect for the day time or whenever you want to go with a subtle lip but one area where I'm disappointed is in the pigmentation. I have to swipe it at least 4-5 times to get full coverage and to get the color to show up properly. The wear time is about three hours after which it fades away without leaving a stain behind. A lot of bloggers have written that Cremesheen finishes are usually drying but I've not faced that with Morning Rose. Won't say its hydrating but not drying either.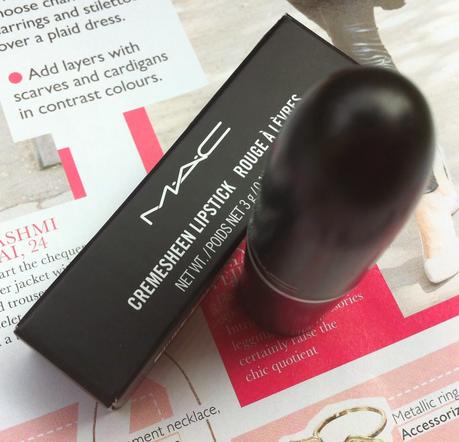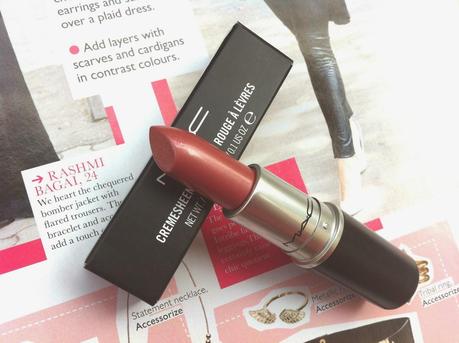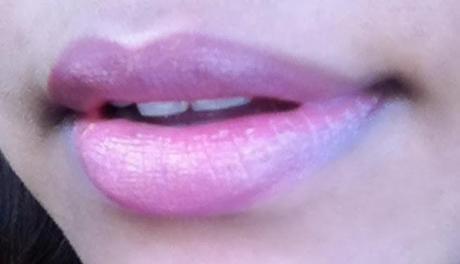 I won't say that this is a must have lipstick from the Magnetic Nude collection because the formula did not impress me much. What I love is the color and how soft and 'delicate' it is. Might wash out skin tones darker than NC 44 but on light-medium skin tones, this will look lovely. Check it out if you like the color and not too bothered about the formula or poor wear time.