There's only three kinds of orange I love. 
1 - The show. Duh. 
2. Orange juice from Moore Wilson's. 
3. Orange lipstick. 
Just look how rubbed out the writing is from my MAC Morange. It has been my long time favorite for something a bit punchy. I've somehow convinced myself that I can pull it off. The application is never fiddly, straight from the tube and blot if you feel like it. 
Iberico is from the NARS Digital World Lip Pencil Set I picked up last year. The pencils are scattered into various handbags but this one I like to keep in my current bag at all times. It's slightly drying but I love that it is matte and long wearing.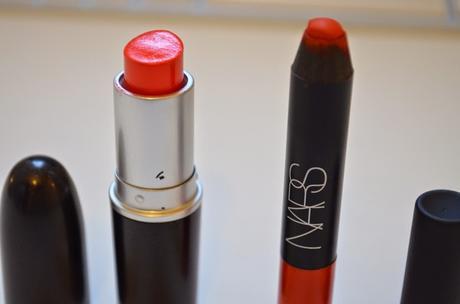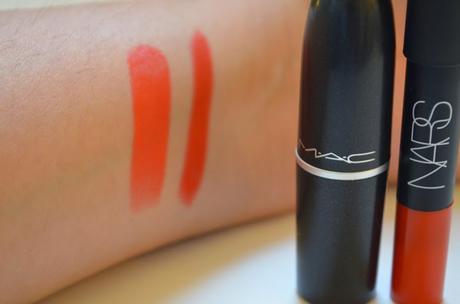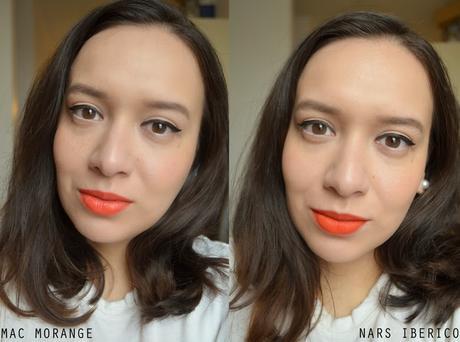 On my face: Boscia BB Cream, Anastasia Beverly Hills Dipbrow Pomade, in Dark Brown, Milani Baked Blush in Luminoso, MAC FluidLine in Blitz & Glitz, Lime Crime Liquid Liner in Quill, NYX Jumbo Eye Pencil in Milk, Tarte Gifted Mascara (barely noticeable as usual, lashes?! Where?)
I just realised Big Uns are unnaturally orange too so let's re-count and say that's my fourth. 
Do you like any of the orange mentioned above? What's your go to orange lip product? I'd love some recommendations! 


JavaScript is currently disabled in this browser. Reactivate it to view this content.