Today I bring you my very first MAC purchase, how exciting! Granted this was bought from a blog sale and in nearly new condition, I couldn't say no when I had been eyeing up paint pots for quite a while but couldn't justify the price tag (especially with the release of the Maybelline Colour Tattoos). Out of all the paint pots, this was one that had gathered a fair amount of coverage on blogs and rightly so as it is a great neutral cream shadow for a very natural and simple look. As with all paint pots, the packaging consists of a small glass jar which contains 5g of product and I have to say I'm a big fan of the jar as it just adds that little bit more luxury to the product. Yes, I'm a sucker for packaging.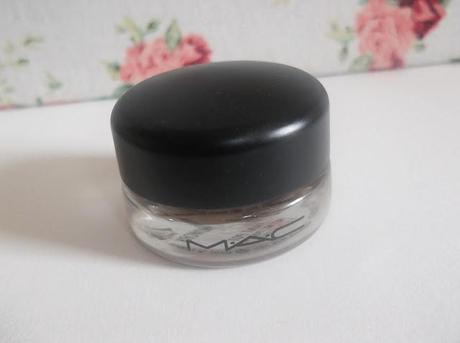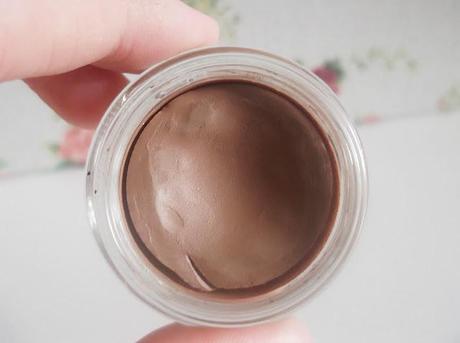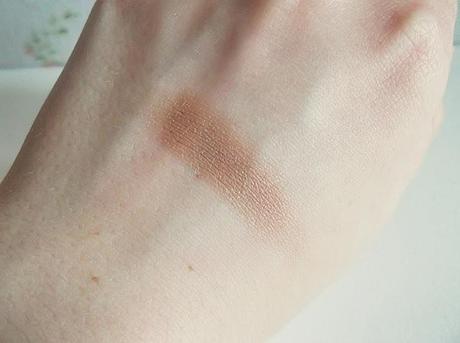 MAC Paint Pot in Groundwork £14.50
As you can see from the swatch above, Groundwork is a neutral satin looking brown with the slightest hint of shimmer. When applied to the eyes however, the color appears almost entirely matte which I find to be great for a quick and easy every-day hint of color for the eyes. I really like the consistency of this paint pot as it is creamy enough to apply without being too liquidy for blending, and the staying power has been impressive with no creasing so far. These paint pots can be used on their own as a shadow or as a cream base for powder shadows, and in both instances I have found the overall look and lasting ability to be great! All in all I'm very happy with the results of this paint pot and have already seen it become a stable in my everyday make-up bag. I will be comparing the MAC Paint Pot with the Maybelline Colour Tattoos very soon so keep your eyes peeled for that too!