You can take the girl out of Essex, but…
For a girl whose New Year's resolution was to have more fun, Lydia Bright is certainly succeeding in her aims. Having seen in 2014 partying on a Thai island, the Essex girl's Brentford boutique Bella Sorella is similarly hitting the heights.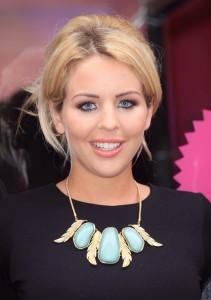 After a busy few years dating – and breaking up – in the public eye, and juggling Essex glitz with her business ventures, Lydia's taking some well-deserved downtime from a hectic schedule.
But having left the glamorised world of Essex to backpack around Asia for five weeks, the 22-year-old hasn't forgotten how to glam it up. Whilst she may be eating grasshoppers and trekking through the Thai jungle, she's keeping her fans happy by tweeting her boutique lines along with beautiful Instagram snaps that feed the wanderlust green-eyed monster in all of us.
Lydia may have access to gorgeous warm climates, and with it the bronzed glow only available to Brits through a packet this bleak January, but she is careful to protect her skin from the rays, preferring to fake it.
"Yes I prefer to fake it than damage my skin. I love Fake Bake – it always looks so natural and smells amazing."
Lydia also has a few tricks up her sleeve for a sophisticated, natural look.
"Apply your foundation with two different shades. Your normal skin color of your cheeks and a shade lighter on your T zone and under your eyes for a contoured look."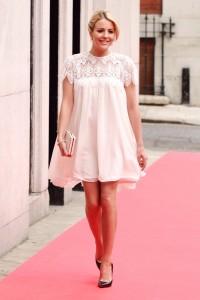 As Lydia takes a well-deserved time out from the UK, she leaves a Britain which she has arguably helped to shape in the fashion and make up stakes.
"I think us TOWIE girls have really helped glam up the nation."
Ever looking outward, however, Lydia also admires looks and fashion from across the pond, particularly when it comes to innovative nail art.
Alongside the Essex fake nails and traditional French manicures, Lydia looks stateside for inspiration. "I love how Katy Perry always experiments with her nail colours, art and shapes."
Her staple nail choice, however, remains her all-time favorite ImPRESS Nails. "They come in so many different colours and styles. They are so easy to apply and take off and are such great value. That saves you lots of money and time from salon visits." She insists that the low maintenance nails glam up any outfit, oozing sophistication.
ImPRESS Nails have proved a versatile brand as the actress has come to prefer a more subtle look, growing out her hair and toning down the 'Essex' look.
Combining bestselling 'call my agent' red ImPRESS Nails with a Bella Sorella dress, she can be ready to go within two-and-a-half – and that includes time for a bath and that first glass of bubbly.
With her relationships – and her style – ever in the public eye, it looks like the TOWIE star is enjoying having some down time. Having split from on-screen boyfriend Tom Kilbey, it's clear her newfound independence is having a profound effect.
"I possibly am changing how I look and how I think. It's an exciting time. I wouldn't say I dress like a typical Essex girl. But I love nails, makeup, lashes and feeling glamorous. So yes I'm an Essex girl at heart, and I wouldn't want to lose that."
Lydia Bright is the latest brand ambassador for Broadway Nails and Kiss Products. imPRESS nails are available from Superdrug and Boots and prices start at £6.99. Kiss Nail Wraps are available from ASDA and cost £5.99.