If you haven't heard the term or acronym "LBD", we can't be friends. In fact, I will have to ask you to leave.. but please do google it and then come back for your second lesson of the day.
The warmer weather is fast approaching and getting that wardrobe ready should be priority number #2. (Priority #1 should be looking at the sale racks from winter and deciding what will still work based on Fall 2012 Runway pics that are flooding the internet as we speak)
This sexy classic LWD should be at the top of your list for a season must have. It could translate from your Easter dress at church to pool parties and girls night out. If you get a good hem length that won't throw your HR department into a seizure then you could put a blazer over it and get even more use.
Looks from the Runway: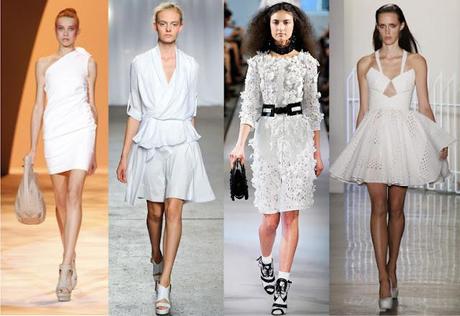 The textures in the right two Little White Dresses are fantastic and the drape in the left two are perfection.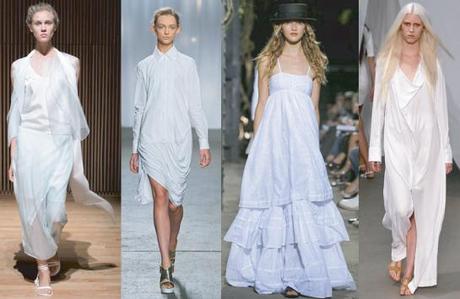 For those with a more causal or covered look in mind, these Long White Dresses work great!
Looks from the Inexpensive-Way: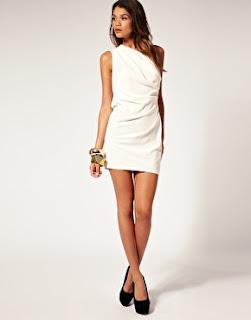 Drape/Fitted Look: Asos $80.57 buy here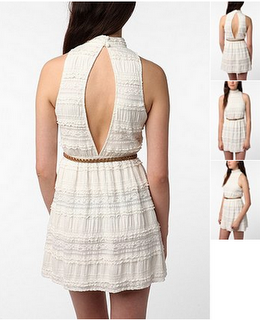 Textured Look: Urban Outfitters $69.00 buy here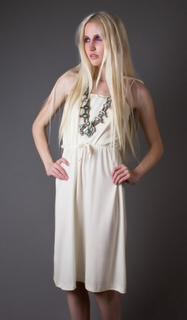 Longer Look:
Telltale Heat Beat: Vintage for $40.00

buy here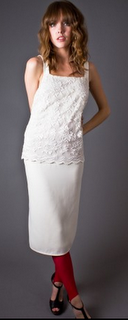 Long Work Look:
Telltale Heart Beat: Vintage for $60.00

buy here


Reminders: 
-Its not your wedding dress so accessorize accordingly. 
-Do wear a pop color bag or shoes to liven it up. 
-Don't wear dark underwear. It really never looks good, even if you think you are pulling a SJP (Sarah Jessica Parker) you more than likely look like you didn't do laundry... it's really just not that cute. 
Oh and check out my favorite website of the week! Loving this site so much right now! It will seriously change your life...    http://telltaleheartbeat.com/
xo,  L