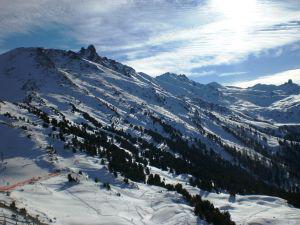 Jetting off to a sparkling new resort to discover a winter sport in the wild is both exhilarating and nerve wracking. Just like wobbling down that beginner's run takes a lot of mental preparation and can reap dramatic rewards, so taking the time to organize your trip will give you a more fulfilling, stress-free holiday experience. Luxury ski holidays are becoming more popular with every year that passes, you may be one of many beginners on the slopes, but lack of experience needn't hold you back from having a first class holiday.  (Photo "Swiss" Malta333)
Accommodation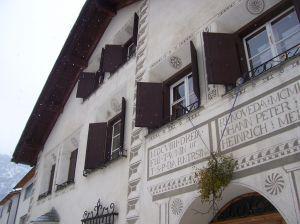 You'll probably be eager to spend as much time as possible exploring runs, soaking in the views and sampling the local bars and restaurants, but your choice of accommodation can make or break the holiday experience. If you do opt for a chalet rental, figure out what it means to go with self-catering – what stores are nearby? Will you be living on canned sardines and ketchup for the week? Equally, will there be laundry facilities? Anyone staying for more than a week will need to know these things – there's nothing worse than unwashed ski pants.  (Photo "Old Switzerland Chalet" by gundolf)
Look into its location - thoroughly mapping out your hotel's proximity to piste will have far more impact on the enjoyment of your trip than whether their swimming pool is Olympic-sized or not. It's important to remember the maps on some websites are designed to show the lie of the land in the most positive light for the company, so always check independent sources.
Clothing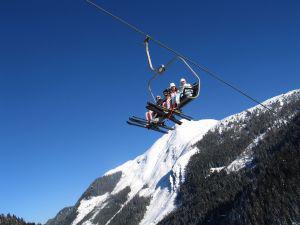 Choosing what clothes to bring is often one of the most arduous aspects of packing for a trip at the best of times – especially if you find it hard enough to squeeze everything into the wardrobe at home. Consider packing for 5 degrees below zero a logical survival process and not fashion frenzy.  (Photo "High Above" by lusi)
There are some key rules to follow to make sure you're comfortable and healthy throughout your ski holiday. Light silk under-layers draw moisture away from the skin, meaning however drenched in sweat you may become (and you will) it won't chill you. Then, layer over a fleece or waterproof, while finally throwing on your all-important outer layer. This needs zipped sections for the release of heat, and, to have a padded bottom, which will be invaluable for snowboarders and first timers, who'll be relying on it for shock absorption. You'll also benefit from some quality sunblock and lip balm, UV protection goggles, quality gloves, and above all, a cosy hat. For more information about packing for a ski trip, see About.com's guide to ski packing.


Insurance


In the excitement of planning your trip abroad, it's tragic that serious (however unlikely) contingencies, such as what would happen if you toppled off a mountain and crushed three vertebrae, are rarely afforded more than a ten minute trip to a comparison site. A comprehensive winter sports insurance policy is the most important thing you can buy for your trip and, unlike a spare pair of gloves or replacement bindings it can't be bought with hindsight. It needs to cover all the standard perils and usual eventualities you may claim for on holiday insurance. Be sure to declare all pre-existing medical problems, however trivial or irrelevant you feel they are. Ensure the cover will look after you both on and off-piste, quiz the company about hidden excesses, and make sure they throw in some personal possessions cover for your gear.
Whether your next big ski outing this season takes you to a local ski resort or a world class resort, following these tips will ensure you have the best time possible before heading back to the lodge for some nice relaxation and recovery.