Hi everyone!!
I have two polishes from Lush Lacquer (now Polish Me Silly) that I ordered a while ago to share with you today.
Monster Mash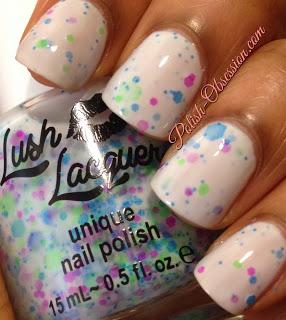 Artificial Light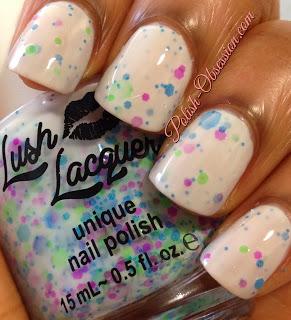 Artificial Light
Monster Mash is a white crelly base with neon pink, blue, and purple glitters of varying sizes.  It applied really well and provided great coverage with each coat.  Here I used three coats with no base or top coat.
Blue Gypsy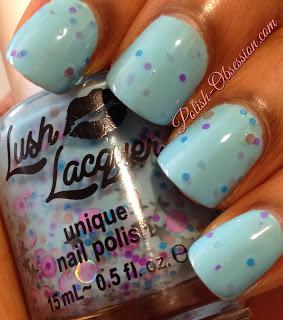 Artificial Light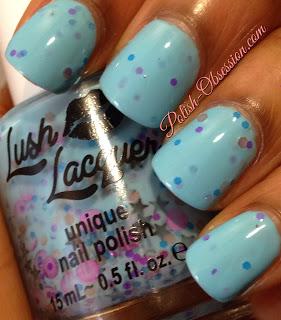 Artificial Light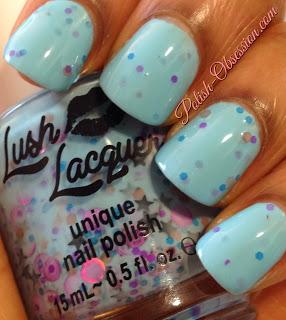 Artificial Light
Blue Gypsy is a blue creme with small blue, purple and orange (I think) glitter.  It also has larger circle and star glitters, but the formula was really thick and the glitters settled, so I was unable to get the larger glitters on the nail.  Here I used two coats with no top coat.
I was disappointed in the formula of Blue Gypsy.  While it looked nice on the nail, I couldn't get the larger glitters and it was way too thick.  I really like Monster Mash though.
What do you guys think of these two polishes?  Have you tried any of them?