A luxury lunch at Harrods in London
Us ladies have to treat ourselves every so often, and it's not every day I find myself lunching in London. So if I lunch at all, I may as well be chomping down on something really indulgent. Otherwise it's just wasted calories, right?
With a few hours to kill before the Nelly.com launch party at Aqua, we decided that there was no grub quite like Harrods grub. Heaven for me. Absolute hell for my credit card.
Despite being practically bankrupt after just 48 hours of what I call "luxing it up" (it's just like living but a million times better), I still think that a great time is worth forking out on. I had an amazing time with Remie (from Remie's Luxury Blog) and here are some pics from our day in Harrods.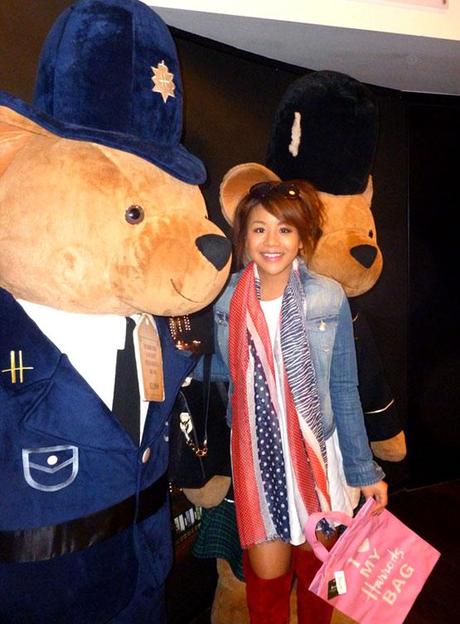 I've always been a very when-in-Rome type of person…..and when in Harrods, you may as well be the tourist you truly know you are and get a few snaps with the famous bears! ♥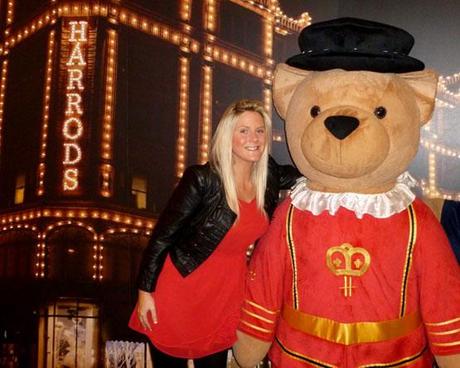 We stopped off at Harrods Pizzeria, which is the first wood-fired pizza restaurant in the entire capital, and let me tell you, the pizza was divine. Even when our pizza bill came to over £50, it still seemed worth it…..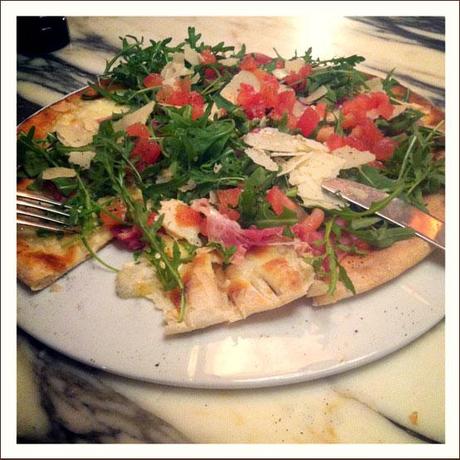 [Instagram: My delicious Tricolore pizza]
Remie insisted that we visit the Parisian tea rooms, Ladurée which is located on the ground floor, for some very scrummy (and expensive) macaroons.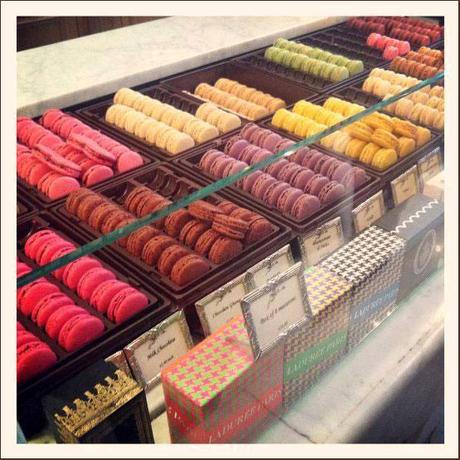 [Instagram: Ladurée macaroons, Harrods]
And I of course, did not leave Harrods empty-handed either!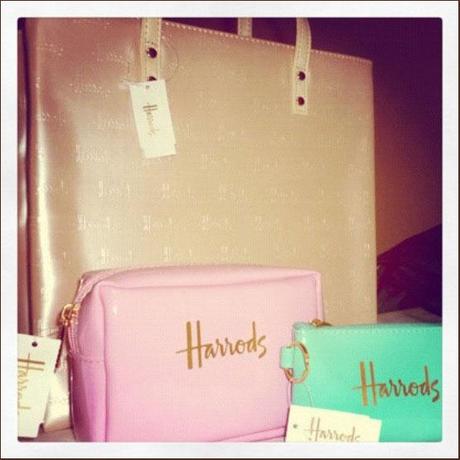 [Instagram: A spot of Harrods shopping]
I've always spent beyond my means and it will be a very long time before that ever changes; when I'm old and wrinkly perhaps! In the mean time, I can only hope that my bank can forgive me time and time again.