My mom and I met for lunch yesterday. Usually, we brown bag it and sit in the park, but this time we actually went out. In the 2+ months we've been working near each other, this was a first!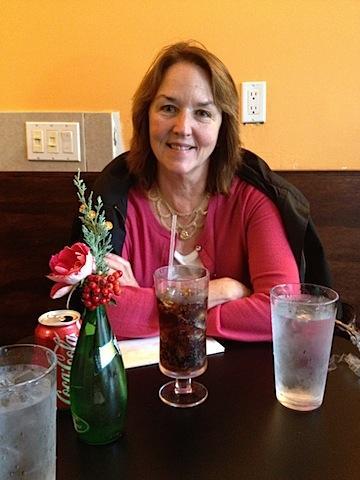 Our destination: Nam Cafe in Chinatown. There used to be a bigger, fancier Nam in Tribeca, but it closed earlier this year. We used to go there quite a bit, and were sad to learn it had closed. So imagine our delight when we spotted a tiny storefront with the same name! This place is much smaller, and does a lot of delivery and take-out. We were lucky to find a table!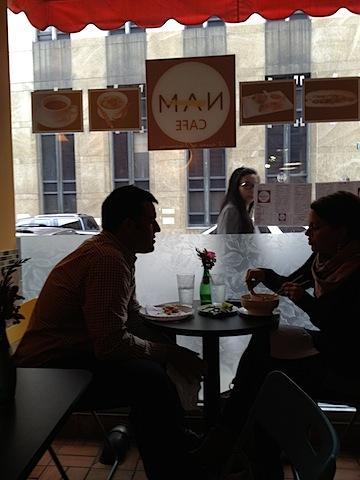 My mom started with an order of shrimp-wrapped sugar cane. It came with all the fixings to make your own spring roll (lettuce, cilantro, rice noodles, rice paper) which was really neat!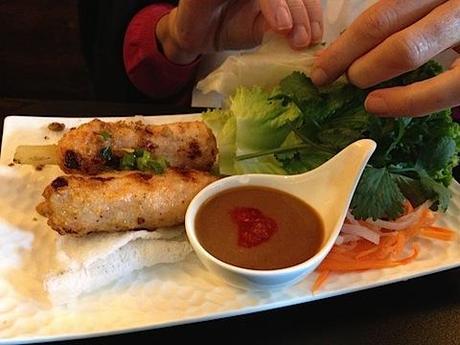 We also shared an order of lemongrass-crusted tofu, which was charred to perfection.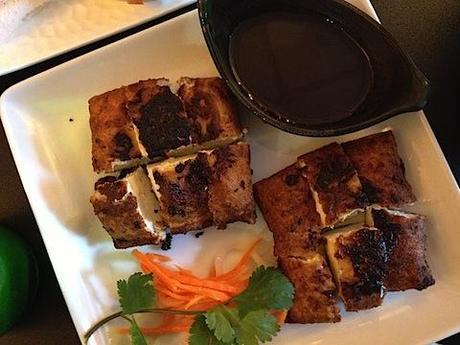 I ordered vegetarian pho, a brothy soup filled with veggies, tofu, and rice noodles, with hoisin and hot sauce for dipping. Pho is usually made using bone marrow for stock, so I was glad to finally find some I could eat! (I'm sure the authentic kind is delicious, though.) It was good, but didn't have a lot of flavor. When I had my leftovers for dinner a few hours later, I poured a LOT of my own seasonings in.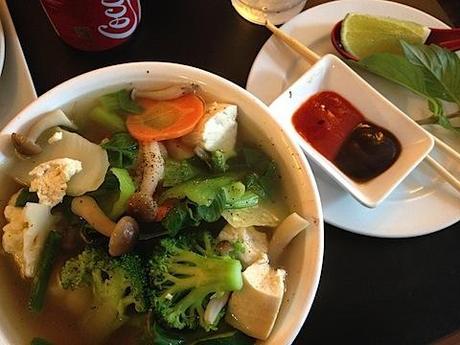 After work today, we're all heading out to Minnesota! Last weekend we visited with B's family, and this weekend with mine. I'm really excited! And to get myself fully in the mood for a Minnesota weekend, I checked out the weather:

Brr!!! Even though it's 60 here, I'm wearing my heavy coat to work today.
Have you been hit with a cold spell yet?