Forget about space shuttles, NASA, and government sponsored space exploration. Taking a trip into space is not only becoming privatized, it is becoming something anyone can do (with enough cash) and something that is attracting sponsors.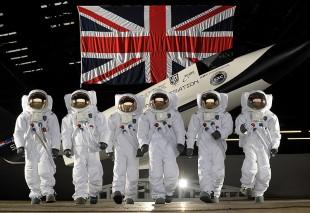 via Watch Pro
Hence the commercialization of the private Lynx space-plane with flights being sponsored by watch maker Luminox.
First off, let's talk about the flights and how they are different from what we grew up watching. Lynx flights are anticipated to be two-person sub-orbital flights with a pilot and a single passenger. Suborbital doesn't mean just flying high…these flights will reach 62 miles into the atmosphere. They are initially expected to take off from California's Mojave Spaceport and eventually take off from Curacao in the Caribbean in about a year.
Although their $95,000 price tag is huge, it is reachable. Like NASCAR, their space flights will have sponsorships.
In this case not only will the customer get a Luminox watch (along with the pilot) but the Luminox logo will appear on the outside of the suborbital spacecraft. This is pretty aggressive and forward thinking marketing that could lead to big dividends for those who market the Luminox brand.
A Netherlands based firm, who has the ability to book the flights, provides pre-flight training and the special edition watches. The watches are designed to withstand the speed, g-forces and darkness that would be expected during a typical suborbital flight.
Of course having a watch on a $95,000 flight is not as significant as the event it is designed to commemorate, and everyone understands that, but it is still a nice sponsorship for Luminox. After all, if it wasn't for these flights and the Luminox sponsorship, we wouldn't be talking about it. Expect to hear a lot more about these flights and the Luminox sponsorships as these flights come closer to fruition.
Raymond Z for Raymond Lee Jewelers, South Florida's premiere source for buying and selling luxury watches and designer jewelry.