I am pretty sure alot of you guys are a fan of mineral makeup? I recently started to use mineral makeup and love the finish and the quality (I've been using Bare minerals). I recently got the chance to try out products by Lumiere Cosmetics* which is a mineral makeup brand based in the US.
I was sent 3 eye pigments, 2 blush-bronzers and 2 foundations. Lets start of with my favorite, the eye pigments!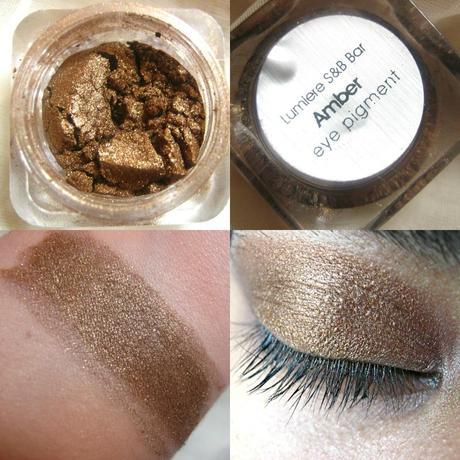 This first eye pigment is called Amber which a favorite of mine! This is such an amazing pigmented eyeshadow and can be used to create alot of different looks. Its a gorgeous golden shimmery brown, and looks very coppery and almost like antique gold. The staying power of this pigment is great. I used it in the morning and it was on till the evening without any creasing etc. I applied it on my sister's eye (again) just to give you guys an idea what it actually looks like once on your eyes. I love using this as a lid color.

Hypnotic is another highly pigmented eyeshadow and I love it. Again, great staying power, color payoff and no smudging etc. This is a lovely rich brown color with gold speck to it. It's almost a reddish brown but very deep. I love gold sparkles to it. This is great for a crease color as well as a lid color and also a color that can be used to create alot of looks. This is quite a different color in my opinion.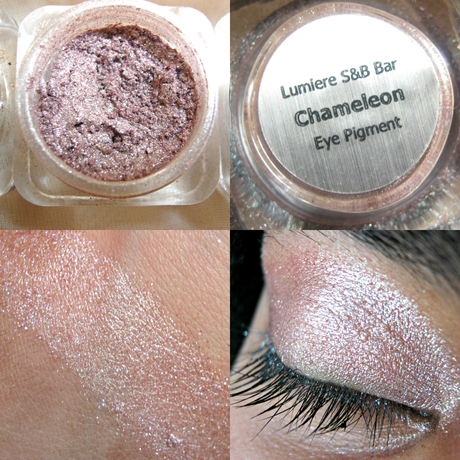 The last eye pigment is Chameleon which is am iridescent nude pink color that has almost some light green reflects to it. This is a gorgeous inner corner color or even on its own it would look amazing. Quite a magical-ish color if you ask me. Now these look like there's gonna be a lot of fall out, and I thought that too but it's not that bad! The fallout is very less for some reason, so not alot of mess!

Wild Rose is a blush that is very rosy with peach undertones and shimmer.The shimmer is very sublt though which I like. This is a gorgeous blush and looks great in day time and night time. Very buildable as well very blendable. I had no trouble applying both the blushers. It didn't get messy or anything like that. 

I was also sent a blush-bronzer to try out in adobe sunset. You guys know how much I love my blushers and this defiantly lived up to my expectations. Adobe Sunset is a very nude peach color without any shimmer to it which I really liked as it gave a great matte finish. Great staying power and blends really nicely too. It looks very very natural! I sometimes use this to contour and it works great for that because its so natural.

I love using mineral foundation at the moment because of the finish it gives you.  I was sent 2 Lumiere cosmetics foundations. This first one is the flawless face foundation in light neutral. The color matched quite good on me, slightly light but after blush and everything it looked great. The texture is lovely and the powder blends in really great. It's very fine and just like it says flawless face, it looked pretty flawless! It's not cakey and doesn't gather together in am area like some mineral foundation can.

This foundation is also in light neutral, veena velvet. This also lives up to the name. A great velvety finish. It also very light so big plus from me because I hate having a heavy feeling! The foundations are quite sheer but both are also buildable. I love how they blend into your skin. So easy and quick.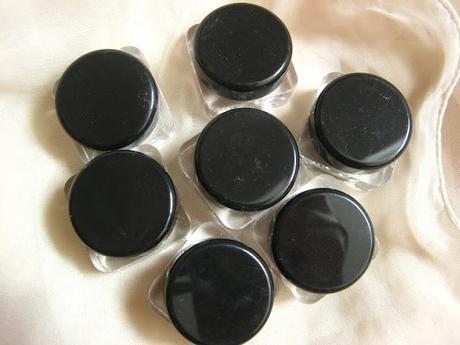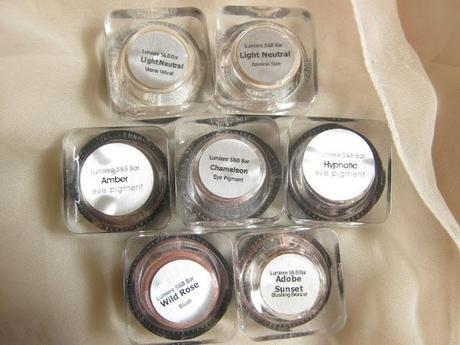 These come in little jars as above and very easy to use. I am quite impressed with the quality and the pigmentation of these products! It's mineral makeup, so great for you if you have oily skin or if you just want a flawless finish. The staying power is great as well. The eyeshadows (AMAZING), blushers and foundations come in alot of different colours so you probably will find one that's for you.
You can check out Lumiere Cosmetics here http://www.lumierecosmetics.com/index.php
What do think? Have you tried Lumiere cosmetics before?
Hareem x
ps- i do not why but the last two images WILL NOT stay at the top of the page! so annoyed!