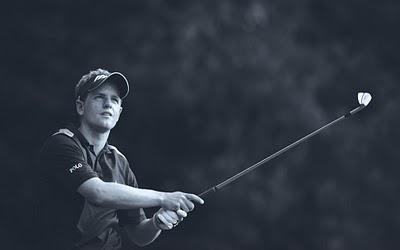 How would you describe Luke Donald's personality?
Well, according to the man himself, he's a bit too quiet and fails to show his true emotions out on the golf course. 
Believing the golfing public may view him as rather 'grey' and 'dull',
Donald has joined the Twitter ranks so that he can show readers a more 'interesting' side with his love of painting and fine wine.

Golf Refugees are not so sure this is going to work. Much better to start with a few celebratory punches followed by an all night bender after winning the WGC Match Play Championship.
-------------------------------------------------