Today I'm shar­ing Lucy and Dimitri's wed­ding with you all. They mar­ried at the Mac­don­ald Bath Spa Hotel in Bath and were keen to have a fun and relaxed wed­ding day. The con­ven­tional white wed­ding dress was nowhere to be seen with Lucy look­ing absolutely amaz­ing in a stun­ning blue 1950s style cock­tail dress. Dim­itri makes a gor­geous groom in Hugo Boss — and together with friends and fam­ily today's cou­ple cre­ated a lovely cel­e­bra­tion I'm proud to share with you today!
Con­grat­u­la­tions to Lucy and Dim­itri, and thank you for shar­ing your wed­ding report with me and my read­ers. You're fan­tas­tic! Thank you to Becky Male Pho­tog­ra­phy for sub­mit­ting all the lovely images — I hope you love the fea­ture and get tons of ideas from all the pics! Enjoy! Claire x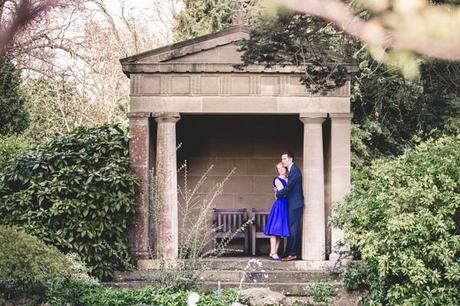 A wed­ding inspired by Pen­guin Clas­sics — Lucy and Dimitri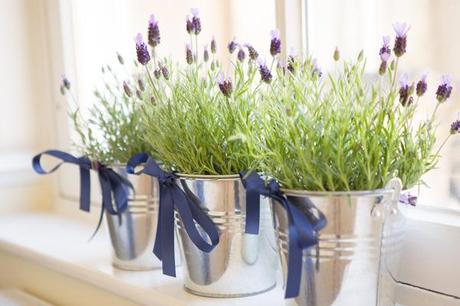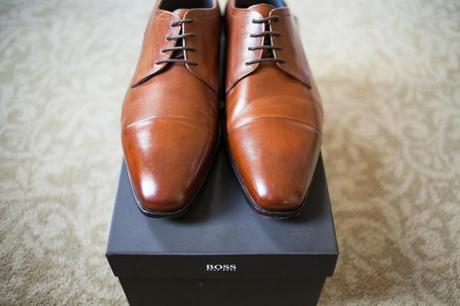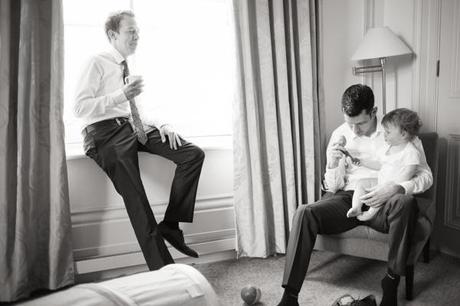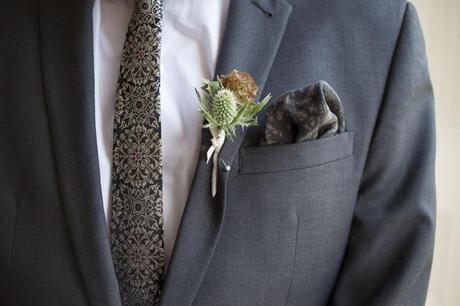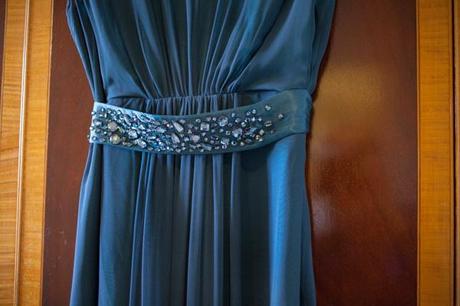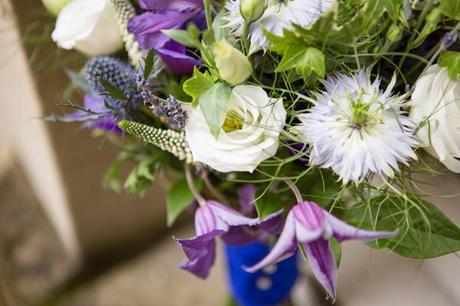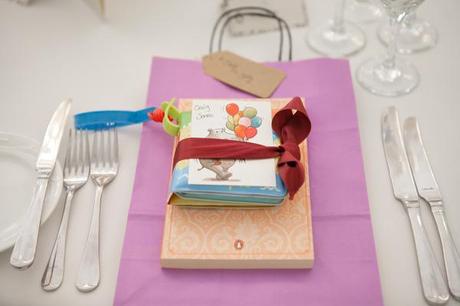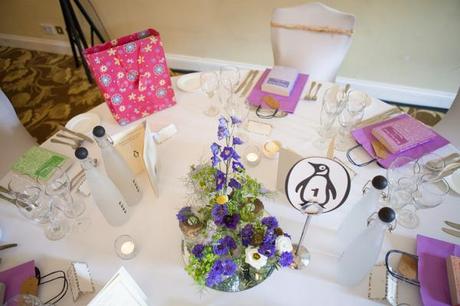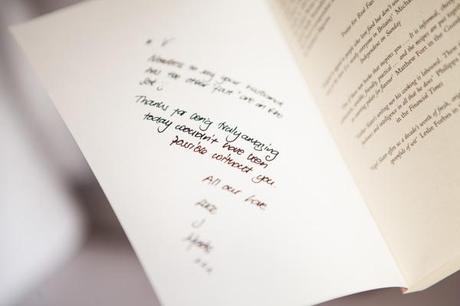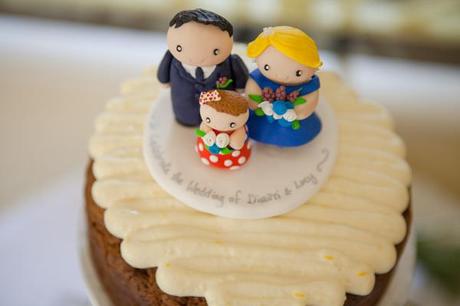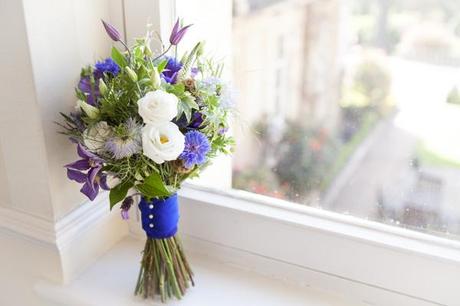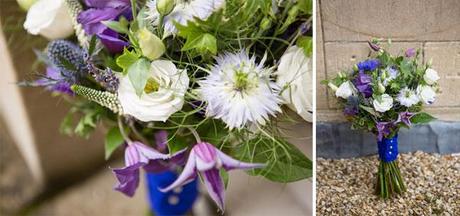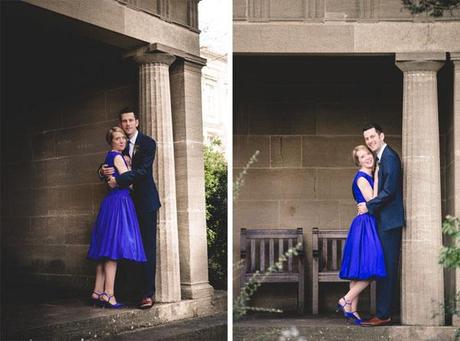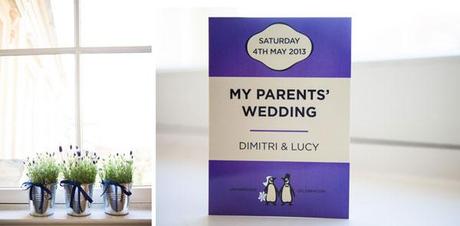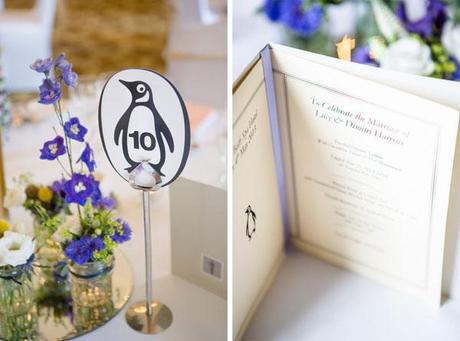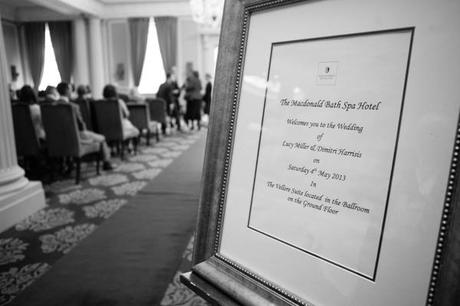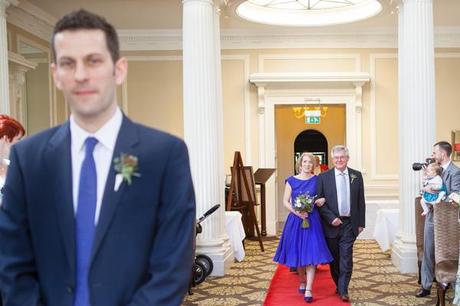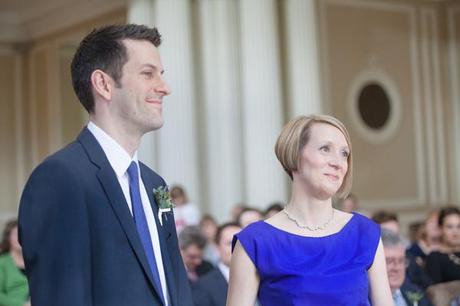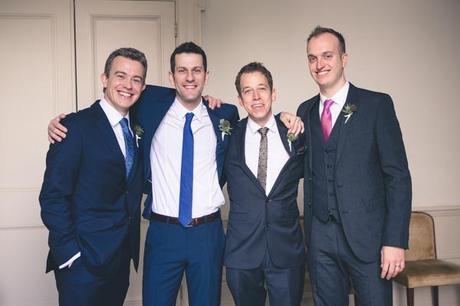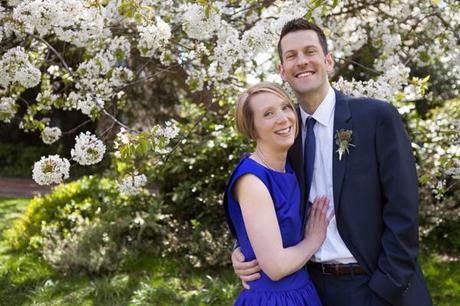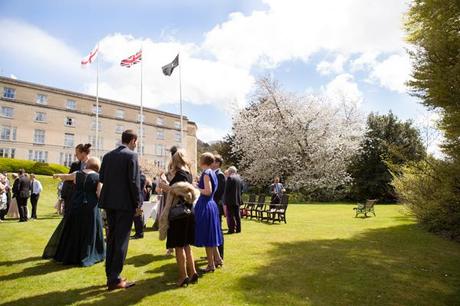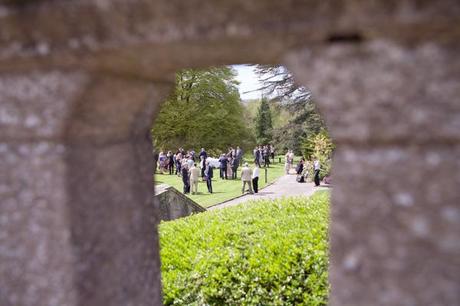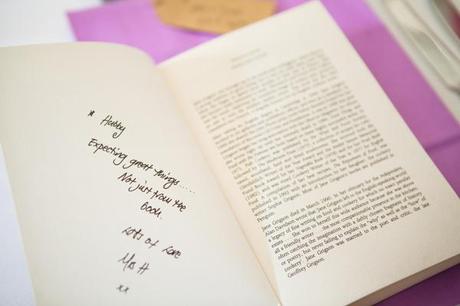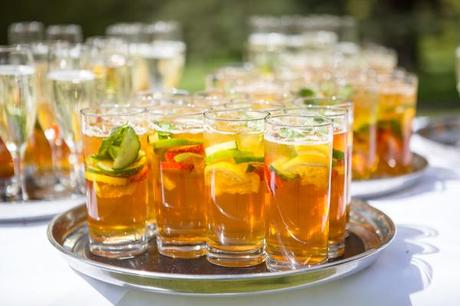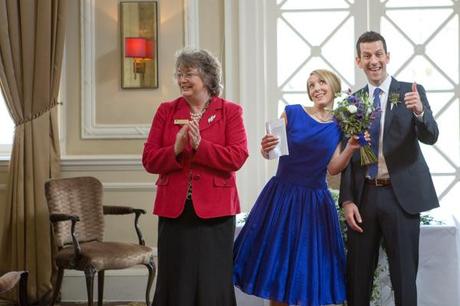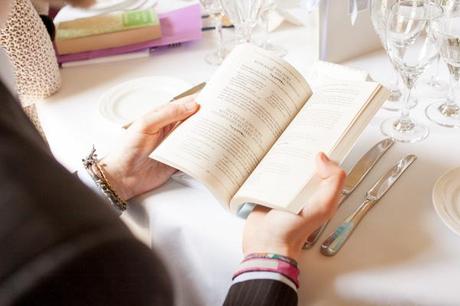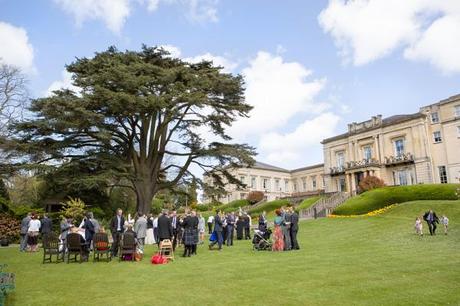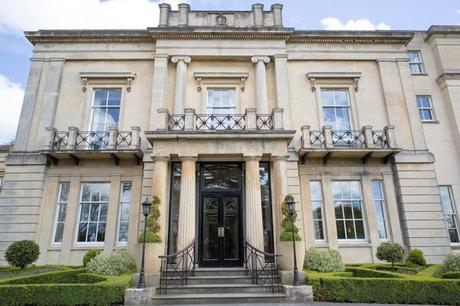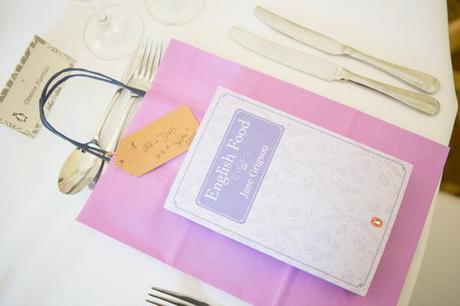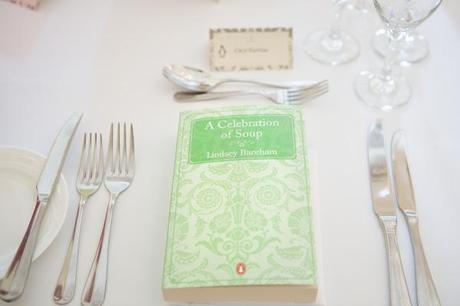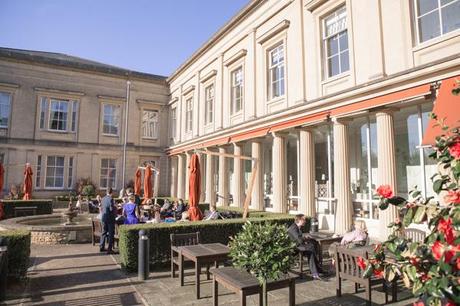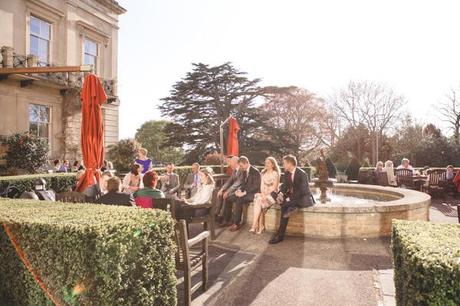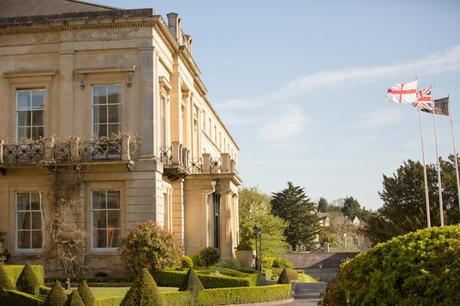 Wed­ding venue:
Mac­don­ald Bath Spa Hotel, Bath
Wed­ding photographer:
Invi­ta­tions and recep­tion stationery:
Pen­guin Clas­sic Lit­er­a­ture book cover, Pen­guin logo table num­bers and Pen­guin Clas­sic cook­books as wed­ding favours
What did you both wear?
Lucy wore a blue 1950s style cock­tail dress
Dim­itri wore a blue suit, white shirt, blue tie and brown shoes – all Hugo Boss
The wed­ding ceremony:
My Mum read a poem about 'Who Wears the Trousers' and my brother wrote a very enter­tain­ing piece about the two of us and mar­riage, includ­ing an off the cuff intro­duc­tion about how he had decided against per­form­ing a rap, not­ing that Dim­itri has 99 prob­lems but Lucy isn't one! Much laugh­ter had throughout.
Wed­ding music and entertainment:
I walked down the aisle to Etta James 'At Last', signed the reg­is­ter to Ste­vie Won­der 'Signed Sealed Deliv­ered' and The Tur­tles 'Happy Together'. A Span­ish gui­tarist joined us out­side for drinks and canapés, and a band called Hat Box Mines played a live and then a DJ set in the evening.
Mem­o­rable wed­ding day moments:
Some of my favourites are:
run­ning around a 5 star hotel in our PJs as we went to see how the wed­ding break­fast room was being set up
feel­ing totally absorbed in the cer­e­mony and both of us slightly fluff­ing the vows
my brother's read­ing and the speeches
the relaxed vibe in the sunshine
my 18 month old danc­ing to the Span­ish guitarist
totally ran­dom evening on the dance floor with par­ents and friends danc­ing to the same music we all lis­tened to at Uni!
We wanted a very per­sonal wed­ding and nearly all our sup­pli­ers were peo­ple we knew and mostly set­ting out in the busi­ness world, so we wanted to help give them an oppor­tu­nity to shine. It meant we had a really lovely feel to every­thing as every­one put their all in and the results were tan­gi­ble. This aspect will always be a fond mem­ory in itself.
Wed­ding day advice:
Just relax and let your­self par­tic­i­pate, don't focus on all the things you organised/arranged, what will be will be. Get into the spirit and go with the flow.
Every­one said to us 'it'll go in a flash' but I think because we took this approach it really didn't. At no point did I feel it was all hap­pen­ing to some­one else which I know some brides get.
Rec­om­mended wed­ding suppliers
Rebecca Stan­ford Designs
Rook­ery Manor (Make Up)
James Daub­ney (Span­ish Guitar)
Cherrycaketoppers.co.uk