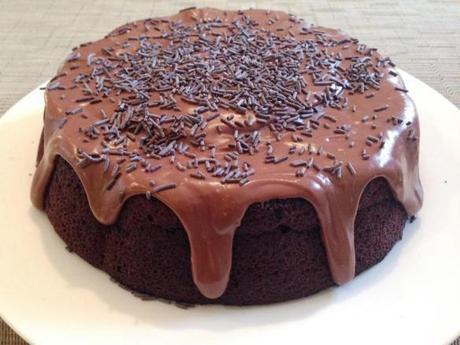 A couple of weeks back we were very kindly invited to spend the weekend in a holiday cottage Rob's parents had rented. Never one to turn down a free holiday, we kindly accepted, and I set thinking about a cake that would survive the 4 hour drive (as if I could turn up empty handed!)
Rob's dad is diabetic, although this never seems to stop him eating huge slices of my latest creation, I wanted to try something that would be a little healthier, and perhaps he could eat even more of

The recipe came from Diabetes UK originally (the link for which keeps changing, so I'm adding this UKTV one as a backup). I won't lie, it was an instant yes when I found it because I could finally use some of the cognac that's been sat in the cupboard for over a year!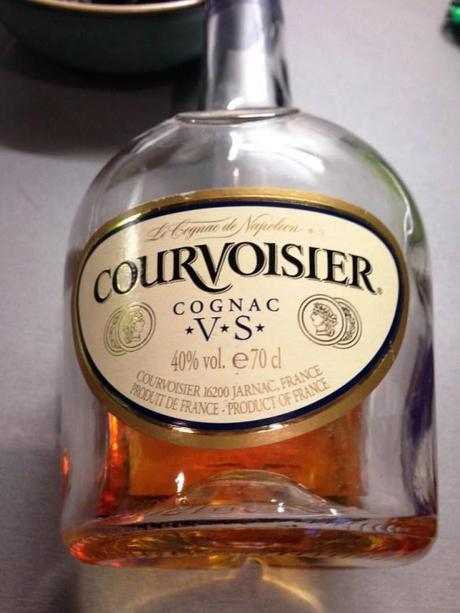 As for the recipe itself, I'm afraid I wasn't very sold on the taste when I did a taste bake of a little of the batter. The squidgy texture was definitely there, but the sweetness was definitely lacking. Not wanting to completely undo my diabetic-friendly work, I amended the recipe slightly with the use of some Tate & Lyle light at Heart, which is 50% sugar and 50% sweetener – it is sweeter than normal sugar so if you're baking using regular brown sugar I'd added about a third more. For those on a really strict diet you could just use sweetener.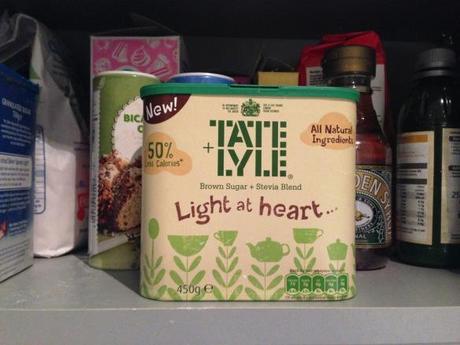 Oh and my other minor amend? More alcohol! 2 tablespoons didn't seem like nearly enough cognac, especially to soak the pound of prunes I'd chopped. The batter does taste strong, but by the time it's baked into the cake it's quite a subtle tangy kick.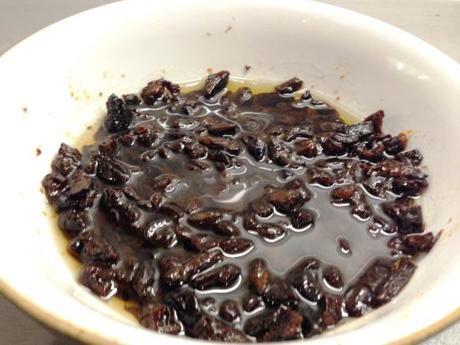 Ingredients
125g chopped prunes
50ml cognac (approx. 3 tablespoons)
225g self-raising flour
1 teaspoon baking powder
40g cocoa powder
200ml buttermilk (or normal milk + 2 teaspoons lemon juice, see below)
100g butter
150g light at heart brown sugar, or alternative equivalent in sweetener
3 large or 4 medium eggs
You'll note from above I didn't have any buttermilk to use, but normal milk is perfectly fine as you just need to add 2 teaspoons of lemon juice to get it to curdle and thicken as required.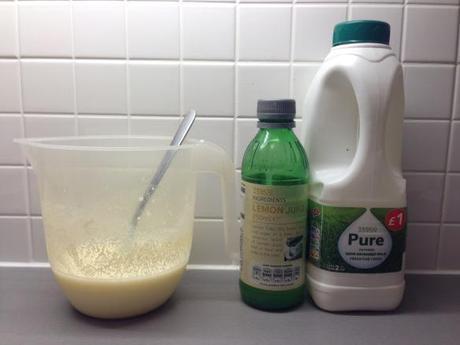 Method
- Soak the chopped prunes in the cognac for a couple of hours. If you're short of time pop them in the microwave for a few 10 second bursts and you'll soon find they plump up
- Cream together the butter and sugar until soft and fluffy, before beating in the eggs and prune mixture, with two tablespoon of the flour
- Sieve in the rest of the flour, along with the cocoa and baking powder, adding alternately with the buttermilk, and folding in with a metal spoon between additions
- Spoon into a tin, minimum of 20cm square / 8 inch round, or equivalent, and bake for 35 – 50 minutes at 180 degrees. Test to see if it's done by inserting a skewer or the handle of a thin teaspoon. If it comes out clean, the cake is ready, if not, return to the oven for 5 more minutes and check again
I chose to bake mine in my Ikea Sockerkaka cake tins – I have big plans to use them stacked up but haven't found the right occasion yet. One day…
In any case the big silicon mold was a dream to work with, it held the cake perfectly and was easy to release when ready.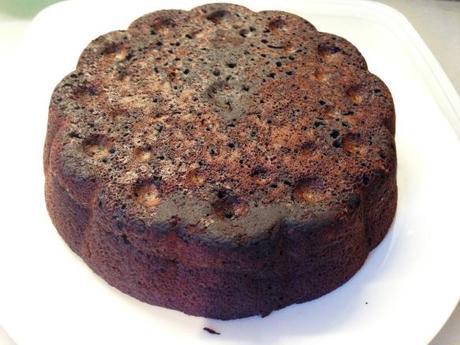 Due to a lack of ingredients in my new-house cupboards, sadly I struggled to keep up the low-sugar ethos when it came to the icing. Suggestions are rife to top with coconut, low-sugar jam glazes, or even eat plain with ice cream. I caved to a simple chocolate icing (175g icing sugar, 25g cocoa, water to form a stiff paste), complete with chocolate sugar strands/sprinkles.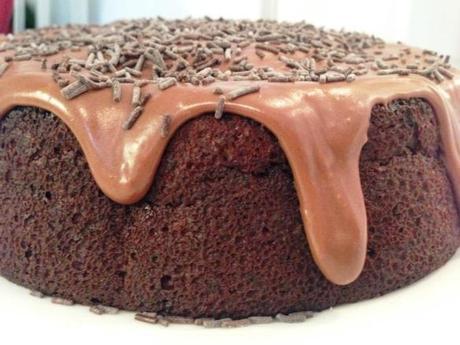 And as for our weekend in Norfolk? Sunny, relaxing and far too busy to capture any pictures of the cake's inside (which, by the way, was beautifully moist and chocolately, and highly recommended).
Walks with Tammy the dog on Walcott beach: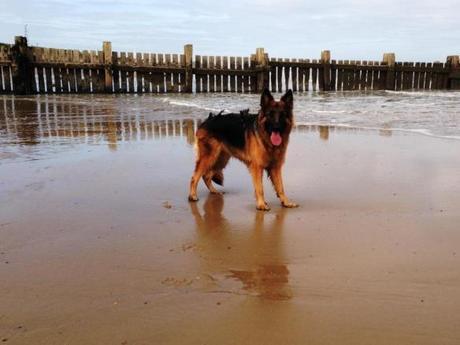 And a fantastic 40′s weekend we stumbled across in Sheringham – complete with dancing in the streets, over half the town in fancy dress, and war-plane fly bys.