Canned pumpkin is a bargain this time of year, and I'm alway trying new ways to add this healthy squash to soups, spaghetti sauces, muffins and desserts.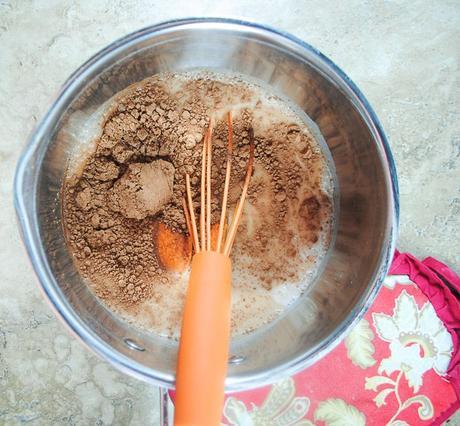 So when a craving for hot chocolate hit after a recent chilly trip to the pumpkin farm, I asked myself how I could make this warming sweet treat with as little sugar as possible to keep it calorie friendly, and dairy free for my lactose intolerant friends.
These are tough requirements if you want a creamy hot chocolate.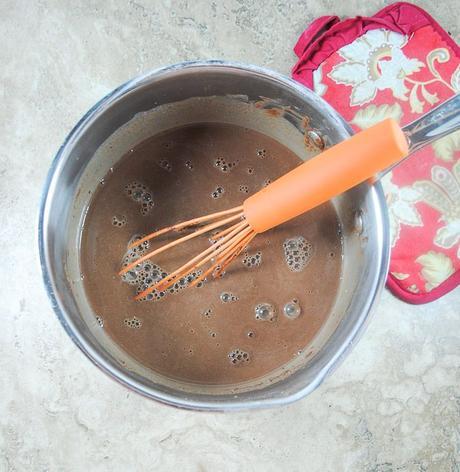 Canned pumpkin, almond milk and a few stevia packets (a natural calorie free sweetener) came to my rescue.
The pumpkin is creamy, and when cocoa powder is added to the pot with low-calorie almond milk, this hot chocolate is not only smooth, but we get an added boost of fiber and antioxidants from the pumpkin and the cocoa powder.
Sounds like a good deal right? But this healthy hot chocolate has to pass the taste test, and fortunately for me, my taste testers were happy to drink the entire cup.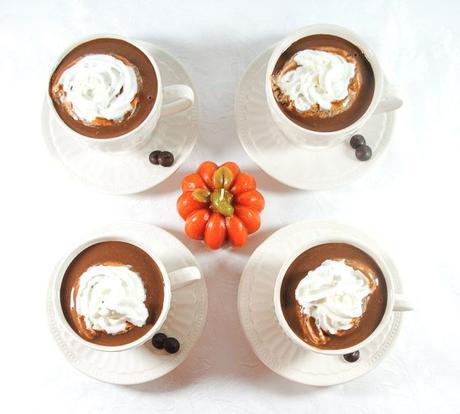 Truth be told, the people closest to me are often dubious about the ingredients I've added to this dishes I serve them, and for good reason. It started years ago when I wanted to get my kids to eat more vegetables and started hiding them in their favorite foods. So I definitely have a reputation amongst family and friends, and was grateful they were willing to give this hot chocolate with pumpkin a try.
It truly turned out velvety and chocolatey without a real hint of pumpkin in the batch, this made it necessary to make another pot of chocolate for an after work treat.
Happy Halloween everyone! If you get a chance to enjoy a pot of hot chocolate while you're handing out treats, be sure to give this healthier version a try!
Low Sugar Hot Chocolate with Creamy Pumpkin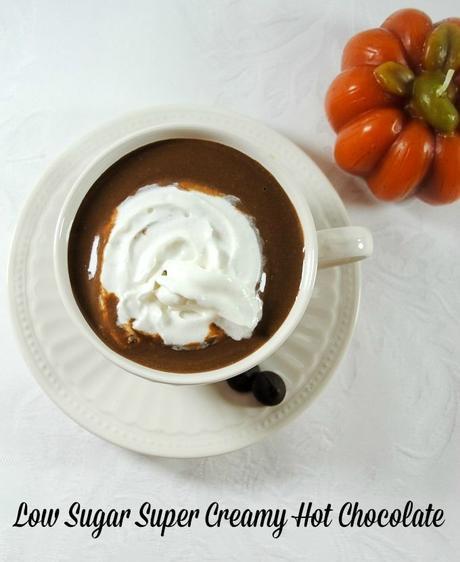 4 cups unsweetened almond milk, 24 - 40 calorie brand
¾ cup canned pumpkin
½ cup cocoa powder
4 - 6 packets stevia
1 teaspoon vanilla
Bring ingredients to a simmer over medium heat, whisking constantly until hot. Remove from heat and serve.