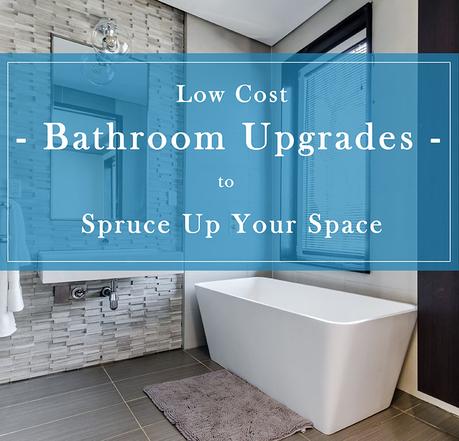 Conundrum: Your bathroom needs an upgrade. Bathroom remodeling is expensive. Your budget is not huge.
What do you do?
If you stop and consider the amount of time that you spend in your bathroom on a daily basis, it's worth thinking about ways that you can upgrade the space, even if you're on a budget. Brushing your teeth twice a day, showers, getting ready for work, actually using the bathroom… the time quickly adds up. If you're going to be spending so much time in there, you may as well make the time spent more enjoyable.
Guess what? Upgrading your bathroom doesn't need to cost an arm and a leg. There are plenty of low cost upgrades you can make.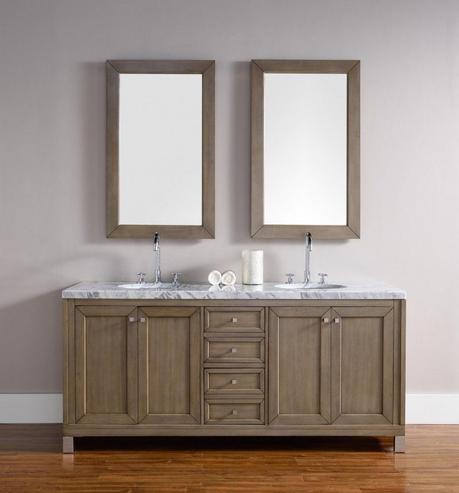 Source
At Trade Winds Imports, we know the appeal of totally remodeling your bathroom, but most of the time, that's just unrealistic. So here's our list of simple changes that will make your bathroom feel like a brand new space:
1. New Paint
A fresh coat of paint in your bathroom is one of the easiest and quickest ways to make it feel brand new. If it feels a little cramped, try shades of white on the walls and ceilings. This will open the space up and make it feel a little roomier and brighter. If you can't paint the walls because it's a rental, try painting your vanity or adding a fun colorful shower curtain.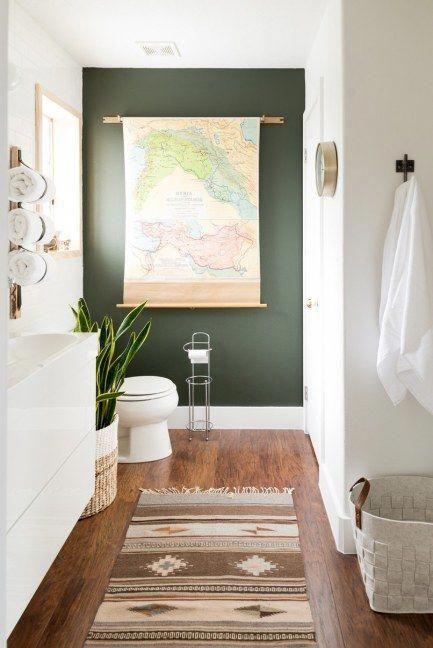 Paint is relatively inexpensive and depending on how much you value your time, this is definitely a low budget change you can make in a couple evenings. Don't worry too much about your painting skills, if you make a mistake, wait an hour and paint right over it!
2. New Fixtures
Replacing old fixtures in your bathroom is a tried and true method of breathing new life into your space. Often, you'll move into a new place and be stuck with old and extremely dated lighting fixtures, faucets, etc. Buying new fixtures and replacing them yourself is inexpensive and will totally change how you look at your bathroom. We have a huge selection of bathroom faucets to get you started, but definitely shop around – the right faucet can make a ton of difference.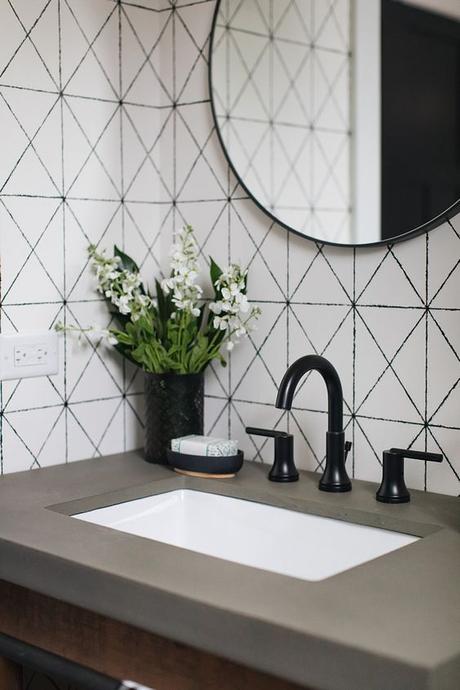 Source
3. A New Bathroom Vanity
While a new bathroom vanity isn't an especially "low cost" item, it might be just the thing you need to completely change your space. Maybe your current vanity is too big, too small, or just wrong altogether. Since the vanity tends to be the focal point of the room, it's arguably the single most important piece of bathroom furniture you have – so if you're going to splurge a little, here would be the place to do it. Finding the perfect style bathroom vanity will change how you use your bathroom in the morning. Check out some modern bathroom vanities if you're looking to bring your bathroom into the current decade.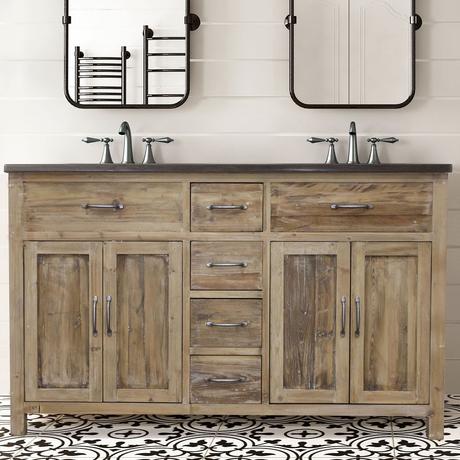 Source
4. Dimmer Lights
The addition of a light dimmer might sound kind of silly, but you'd be surprised with the difference good lighting can make on a bathroom. We all know the uncomfortable feeling of turning on the bathroom lights in the middle of the night. The simple addition of a light dimmer can be a total game changer. If nothing else, to avoid the shock of a bright light at 4 AM.
5. Towel Warmer
The towel warmer is another low budget upgrade that can make all the difference in your bathroom. Warm towels every time you step out of the shower? That sounds like a dream come true.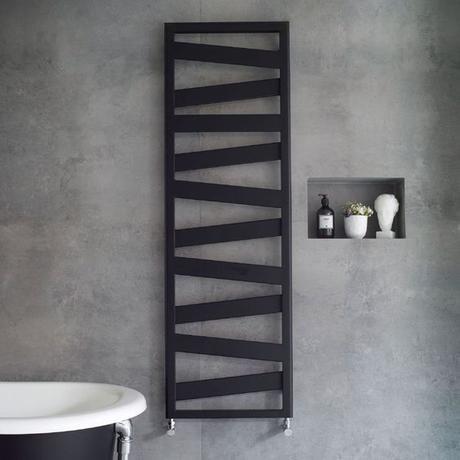 If you're feeling a little more serious about remodeling your bathroom, check out our article about the best time for a bathroom remodel. There are some great tips and tricks that will help you with every step of the remodel process.