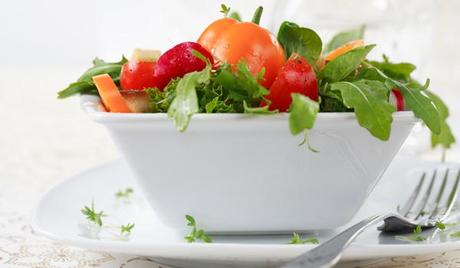 People who suffer from heart disease can control their problem to a significant level by consuming a low carb and completely vegan diet. The problem can be reduced by at least 10 percent in a time span of a decade. A study was published in BMJ Open, a journal where researchers conducted a study on 39 men and women who were quite overweight. This study continued in a period between 2005 April and 2006 November. Some of the subjects were asked to follow vegan low carb diet which was also referred to as "Eco-Atkins" diet while remaining subjects were asked to follow high carbohydrate, low fat diet for minimum 6 months.
People who consumed Eco-Atkins diet were asked to select food on their own from a variety of meal plans that suggested good options and they consumed almost 26% of the calories from carbs, 31% from proteins and 43% from fats that consisted of various other vegetable oils. Eco-Atkins diet is considered to be a vegan diet with low carbs. This diet proved to be instrumental in lowering weight. Conversely, there are many animal fats and proteins that are responsible for raising cholesterol. Bad cholesterol is reduced to a significant level by consuming vegetable oils and proteins.
Sources where carbs were available in high fibre foods were barley, oats and vegetables with low starch like egg plant and okra. On the other hand, proteins were sourced from soy, gluten, nuts, vegetables and cereals. Fat sources were vegetable oils, nuts, avocado and soy products.
On the whole, the subjects who consumed Eco-Atkins diet were found to be almost down with 10% cholesterol and lost about four pounds in comparison to those who consumed high carb but low fat diet. On the basis of these findings, the researchers of St. Michael's Hospital calculated and deduced that Eco-Atkins is comparable with 10% reduced heart disease risk in a span of one decade.
The study concluded that weight loss diet that helps in reducing carbohydrates in turn for high intake of vegetable protein sources like soy, gluten and nuts along with the vegetable oil helps in improving body weight and cholesterol both of which are prominent heart disease risk factors. They also suggest carrying out more studies in this field to carry out a thorough evaluation of low carb diets. It also includes low carb diets that are plant based. Its impact on the risk factors associated with heart disease also needs to be further studied. If the studies are successful in confirming these findings, it may prove to be highly beneficial for people who suffer from heart disease or for those in whose families where heart disease run genetically.