I've always loved black more than brown. Rich browns are beautiful but I guess it's the rocker chick in me that loves black. It's tough, classy, a neutral, and all round awesome. My purchases and go to items lately are no exception.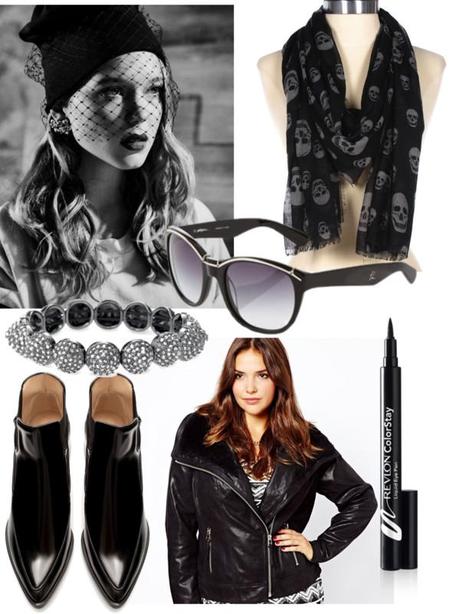 click on the photos above for more information
This veiled beanie was a holiday DIY project for me. It was super easy and I love the results. There is a post coming soon. I snagged this scarf last spring at Target. It's not available online any longer but I've seen it in stores. It looks similar to an Alexander McQueen scarf that costs hundreds more and I love it. These 3.1 Phillip Lim sunglasses are my new faves. They were a super sale buy from Neiman Marcus Last Call ($60, originally $225). They will have to be my substitute for the Pashli. This Stella & Dot bracelet is one of my new favorites. It's in heavy rotation. I'm lusting after these Zara boots. They're fantastic but I'm not sure that they are in my budget. I'm still debating. My mom gave me this ASOS jacket for my birthday. I love it and only put it away when I need a super heavy coat. It reminds me of the jacket that Poppy Montgomery's character wears on Unforgetable. A nude eye with black liner is my go to makeup. This Revlon ColorStay pen draws a precise line and lasts all day.