Hello sweeties,
Happy 2016 to you all! I hope you feasted well yesterday! I was ill but even I did! :) Yesterday, I made a lovely side dish & the leftovers, I ate as a nice cold lunch today. This was my tasty vegan lunch, check it all out: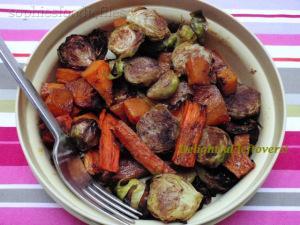 So, how did I make this lovely side dish & what lovely spice did I use? I roasted my 3 different cut up peeled veggies with mainly mixed spice, a fruity olive oil, some black pepper & pink salt. That is it! Easy, right? Now, you are wondering:
What is mixed spice?
Mixed spice, also called pudding spice, is a British blend of sweet spices, similar to pumpkin pie spice used in the United States. Cinnamon is the dominant flavour, with mostly nutmeg and allspice. It is often used in baking or to complement fruits or other sweet foods. In my spice mix was a combo of 4 ingredients: cinnamon, ginger, pimento & ground cloves.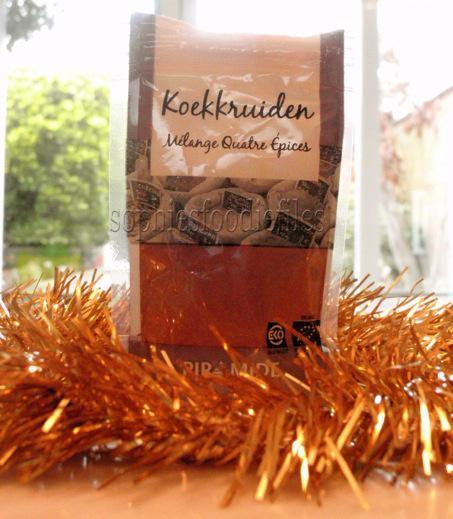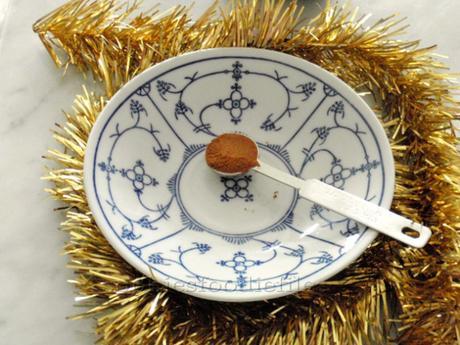 The term "mixed spice" has been used for this blend of spices in cookbooks at least as far back as 1828 and even much earlier.
Mixed spice is very similar to a Dutch spice mix called koek kruiden or speculaas kruiden, which are used mainly to spice food associated with the Dutch Sinterklaas celebration at December 5 & in Belgium, at december the 6th!
Recipe: As a lovely side dish, enough for 3 hungry persons
Ingredients:
about 30 Brussels sprouts, all sizes, cleaned, bottom cut away & each one sliced vertically
5 carrots, peeled & each one cut up into bigger pieces & then sliced again
1 smaller butternut pumpkin, peeled, threads & seeds removed, cut up into bite-sized chunks
mixed spice: 2 to 3 teaspoons or a bit more to your liking! ( koek kruiden in Dutch)
some black pepper: 15 grins
pink salt in a grinder: 8 grins
a fruity extra virgin olive oil
Method:
Preheat your oven to 200°C ( 400 F ) for 10 minutes. take 2 non-stick oven roasting tins & place all of your cut up veggies, in 1 layer in it. Divide the veggies between the 2 roasting tins. Now, scatter your 15 grins of black pepper all over the veggies & also your grinned pink salt. Scatter your mixed spice all over the veggies. While you do that, your kitchen will smell amazing!!! Finally, drizzle a good olive oil all over your veggies, but not too much,…about 2 tablespoons of oil should do it. With clean hands, mingle everything together. See that every piece of veggie is coated with the mixed spice, black pepper, salt & olive oil. Place the 2 trays into the hot oven & let the veggies roast for about 20-25 minutes. In half of the roasting time, take oven trays out of the oven, turn veggies over to prevent burning & for an equal roast. Lower your heat if you need to because we don't want to burn the sprouts!

;)

I served my roasted veggies with cooked brown rice & I fried some fresh-cut up garlic & 1 white peeled onion with it. Seasoned it all with black pepper & some pink salt. Yummy! We served that with a lovely baked cordon bleu. The next day, that is today, I ate the veggie leftovers cold, straight from the fridge! The mixed spice oven roasted veggies were still so inviting & aromatic! Enjoy! :) Stay Tuned! If you liked this post & want more of them, 

join 1,398 email followers! Subscribe by email! It is free! 
Follow Blog via Email
Enter your email address to follow this blog and receive notifications of new posts by email.
Sophies Foodie Files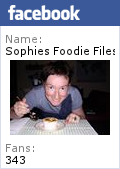 Filed under: Uncategorized