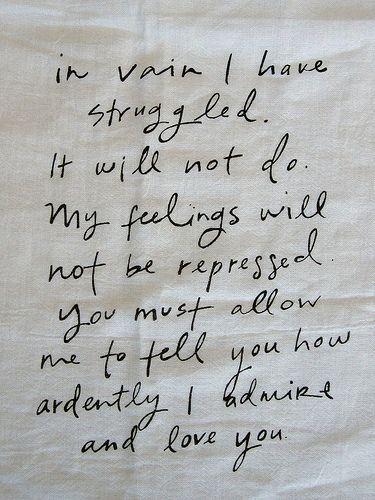 Mr. Darcy's feelings for Elizabeth in "Pride & Prejudice."
When you apply for a job, you write a resume and a cover letter.
When you resign from a job, you write a resignation letter.
When you want your congressman to listen to you, you write an impassioned plea letter.
When you see someone's received a promotion, you write a congratulatory letter.
We do all this letter writing in the business world, so why don't we take time to do it in our personal world?
I'm becoming frightened that the act of love letter writing is falling by the wayside and is being replaced with e-cards, short text messages, and emoticons.
Yuck.
Where's the passion in that? Where's the love in that? And what's more, where's the thought and creativity in that?
You need three things to write a love letter to someone who matters this upcoming Valentine's Day (only a little over two weeks away), or any day for that matter.
A pen
A piece of paper
Your brain
In three paragraphs, you can write something that will make someone smile, laugh, cry (in a good way), or blush.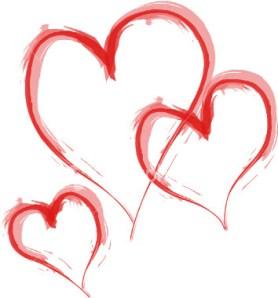 How to get started?
The First Paragraph:
Tell the recipient of the love letter why you are writing it. What made you decide to put it on paper this year? Why is this year different?
The Second Paragraph:
Tell the recipient what you think of him or her, why he/she matters in your life, the impact he/she has had on you, the reason you're happy he/she is in your life, or anything else that you think he/she needs to know.
The Third Paragraph:
Look to the future here. Tell the recipient what you're looking forward to…how you will continue to grow and develop as a team… that having him/her in your future matters in so many ways…or that you're sorry for something that's happened and you look forward to a future without mistakes in it. I will leave it to you to count the ways of the future.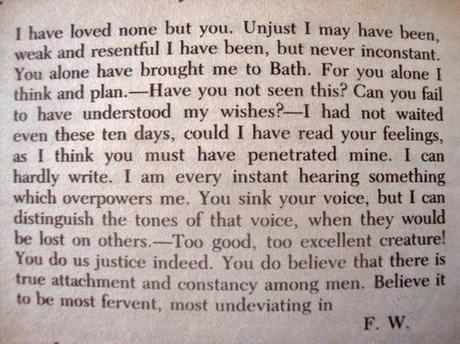 Captain Wentworth's Letter from Jane Austen's "Persuasion."
And that's it. It's really quite easy & simple.
Letter writing is an art form, one that you can perfect over time with emotion, honesty, and vulnerability, because we all put ourselves out there when we craft a beautiful love letter and offer something of ourselves that should be treasured. These letters end up being keepsakes to read at weddings, to your children, or to each other as the years go by. They can even be passed on from one generation to another as part of a family history.
What a great momentum of your love it would be.