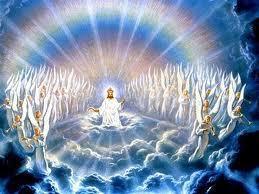 You give Him your service
Your money, your gifts
And everything else
That will give Him a lift
As long as you're busy
And doing His will
Then all's hunky dory
You're fitting the bill.
Sadly, through all this
You're missing the mark
God wants your love
Not a dog that can bark
If you would just praise Him
And thank Him for you
Then all of your problems
Would fade out of view.
So tell Him you love Him
You'll bless Him that way
His blessings are awesome
You'll get blown away
If you keep your eyes
On The One who is all
Then life will be special
Please answer His call.