Happy Summer Friday!  How's your week going?  Mine has been quite relaxing so far… multiple trips to the library, meals with friends, watching The Wire and cooking.  Life is good.  Now it's time to pack for vacation (we leave for Greece tomorrow!), clean out the fridge, and do all that other fun stuff.  But first: a review!
Reviews have become few and far between here on LVP for two reasons.  1) they're really time consuming, and because of that 2) I only want to write about products/restaurants/experiences I think are worth it and that I think you will find interesting and informative.  Which leads me to today's review: Love Force Raw Foods!
This has been a long time coming; I had to put off the review for awhile because I was really struggling with my colitis and trying to follow the FODMAPs diet, which eliminates a lot of the ingredients that comprise many raw foods, mainly dried fruit.  But I was so excited to finally sample all of the delicious products Love Force sent me.
Love Force was started by Aaron Suttschenko and Tim Stegmaier, who both discovered how great they felt when consuming a primarily raw diet.  By producing their own raw snack items, they wanted to help raise human consciousness through the power of organic raw vegan food nutrition and other positive mindful products.  Aaron and Tim really care about the quality of ingredients and production, which was obvious to me after taking my first bite.
Their line includes a wide variety of organic kale chips, energy bars, and bread, and I've had so much fun tasting it all.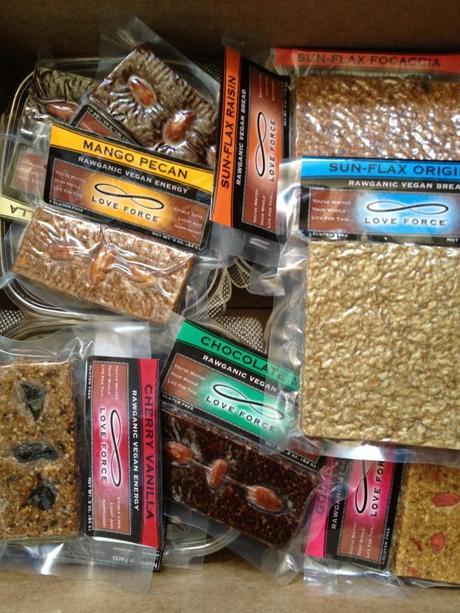 If you're guessing that I dug into the kale chips first, you'd be right!   I love that they all have flavors of a particular country (American, Mexican, Italian + Indian), and taste so different from each other that it was impossible to choose a favorite.  I used the chips to top on salads some of the time, but mostly I just curled up in bed with a big bowl of 'em.  (PSA: make sure you check your teeth in a mirror after you chow down!)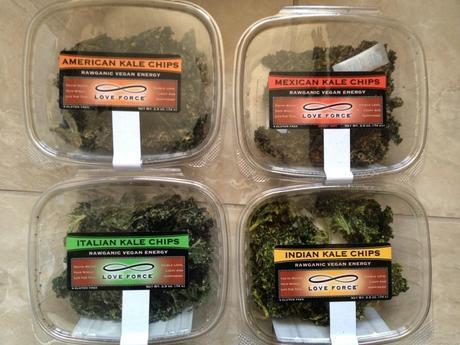 Love Force's energy bars are so simple (fruit + nuts) but are a lot more complex than other raw energy bars out there.  They're pretty dense, so I usually break them in half and take half to work or on-the-go for a little pick-me-up.  I love that they use flavors I never would have thought to use together- fig/ginger! mango/pecan!- and will definitely be recreating these combinations in the future.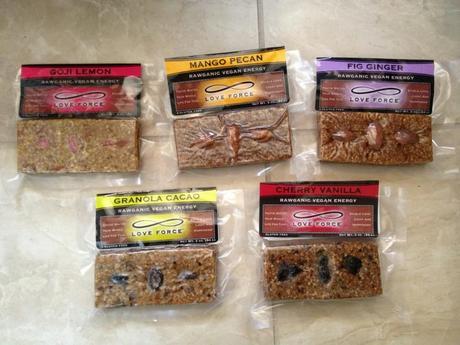 There's also a whole line of chocolate flavors!  In my old age, I've grown to really love chocolate + citrus combinations, and these really taste stellar.  I got into the habit of breaking off a nice chunk for an after-lunch "dessert."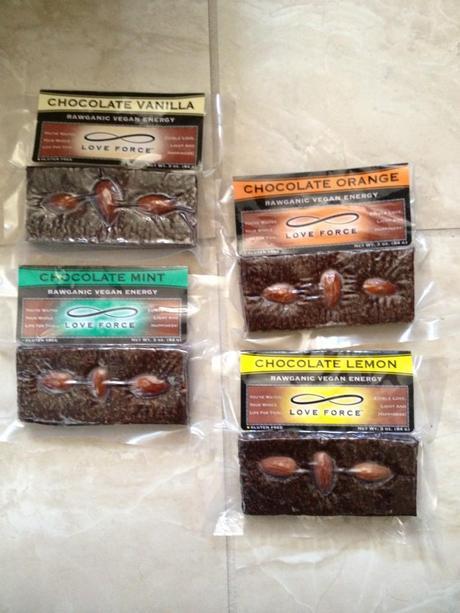 The raw bread was a really nice surprise.  The varieties I've tried before have been really dry and kind of tasteless, but these were so good!  They're a little bit sweet, moist (but not sticky), and packed with flavor.  Because I don't have a dehydrator (and really can't be bothered to have the oven on for hours at a time, especially in the summer) I would most certainly buy these myself. And- bonus!- it's another alternative to most of the overly egg-y gluten-free breads that are on the market.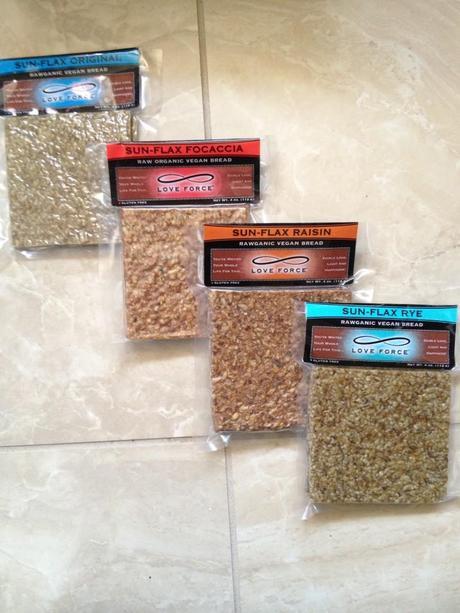 My favorite way to eat them is in salads, or as scoopers for tuna (this is my standard mix) or egg salad.  Speaking of egg salad, I've been kind of obsessed with it all summer.  I just mix hard-boiled eggs with a little Greek yogurt, celery, lemon juice, salt + pepper.  Delish!
There are also a couple of cool recipes- including raw pizza!- that I can't wait to try when we get back from vacation.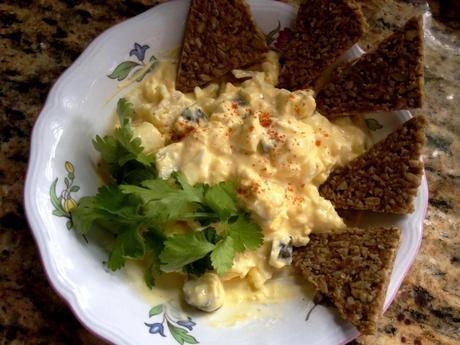 New Yorkers, I've seen Love Force for sale at The Health Nuts and other health food stores around the city.  You can also purchase their full line of products online; I'm going to need some more raw bread soon!
We have a few pieces of bars + bread left, which should travel well and serve as perfect snacks while we're hiking in Greece.
Have you tried any raw snacks?  Do you make any at home?