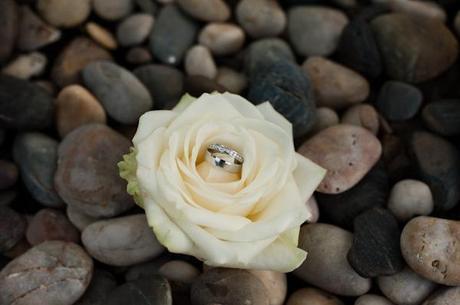 Brad and Jo met in Ibiza and after a whirlwind romance Brad proposed on the very same spot where they fell in love – how romantic is that? Two years down the line and they celebrated their marriage at Arley Hall in Cheshire. With beautiful photography by Zen Photographic and Jo's own words to tell their wedding story, I'm going to enjoy putting this blog feature together as much as I hope you'll love reading it. Please share a comment at the end if you have a sec!
Over to Jo (words) and Zenna (pictures)…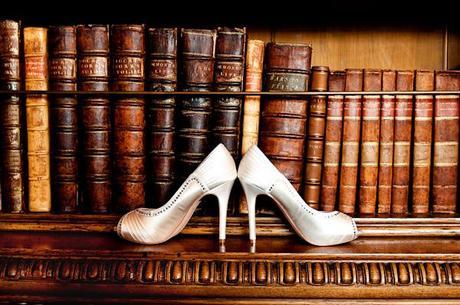 There are so many memorable moments and a lot of the brilliant ones were the on-the-day surprises. Brad surprised me with a gorgeous diamond bracelet to wear as my 'something new' this then led to a quick change in items for the other elements and we found my grandmother's engagement ring which I decided to wear as my 'something borrowed'. This was great for my dad as she passed when he was young so this added a really sentimental touch to our day that we hadn't planned.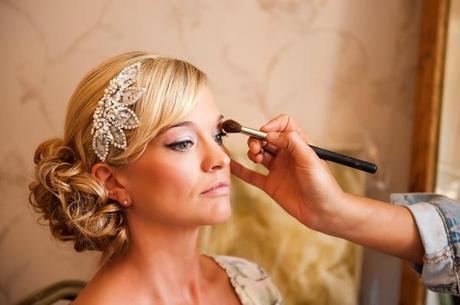 As my wedding dress didn't have any 'bling' detail I was keen to accessorise with a touch of glitter. Veils didn't suit me, so I opted for a side headband to compliment the one shoulder detail. This was purchased from the collection at
7th Heaven Bridal
. I found the gorgeous earrings from
Glitzy Secrets
and my shoes were a lovely satin peep-toe style with diamante from Bourne.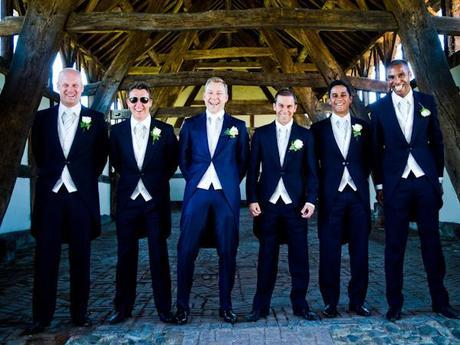 Brad's suit was from a shop in Essex where we live. He chose navy tails and ivory shirt and waistcoat. Brad opted for a custom tailored silk suit for himself and wore all ivory, while the rest of the groomsmen wore a striped ivory and teal tie to match in with the colour scheme for the day.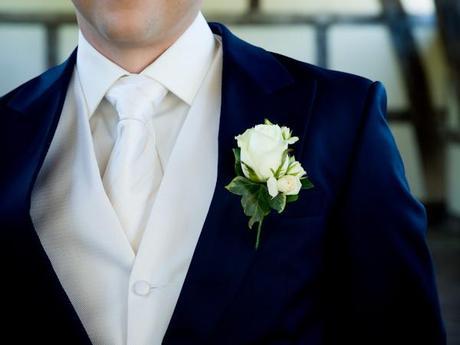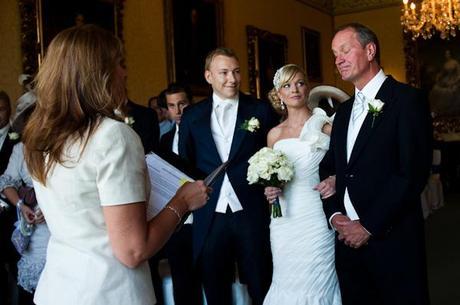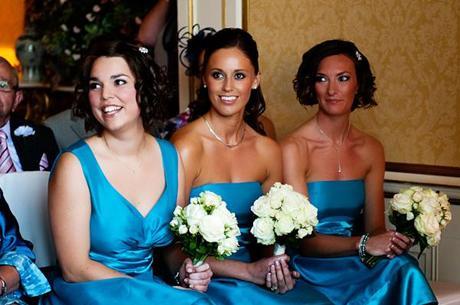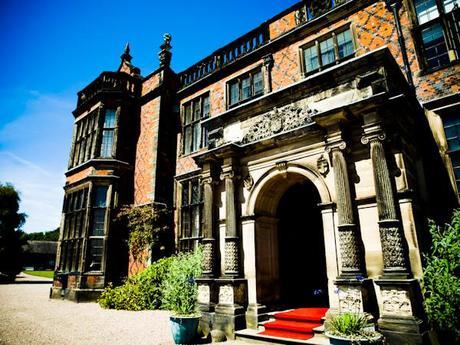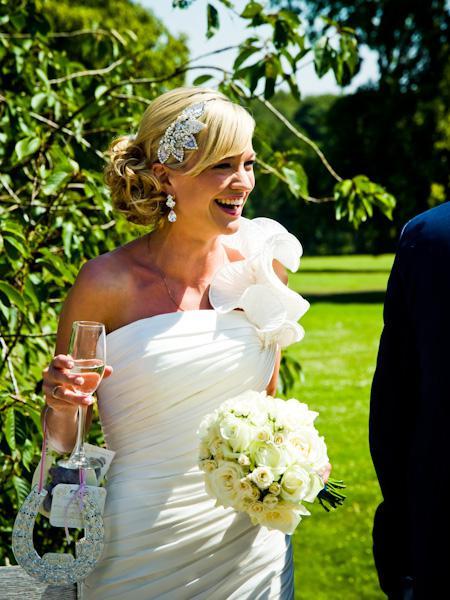 I bought my wedding dress from
7th Heaven Bridal
in Congleton who were fab! This was the second shop I went into during what was a mammoth shopping trip, where I tried on at least 45 dresses in one day! Surprisingly it was the first dress my father saw and he let out a 'wow' as the curtain was drawn back. Certainly the reaction I wanted, but I wasn't sure if this was because it was 'the' dress or because it was the first wedding dress he'd ever seen me in. However looking back at photos it was the clear winner with a simple but elegant style and unique shoulder strap. It was a design by
Victoria Jane
, from
Ronald Joyce
.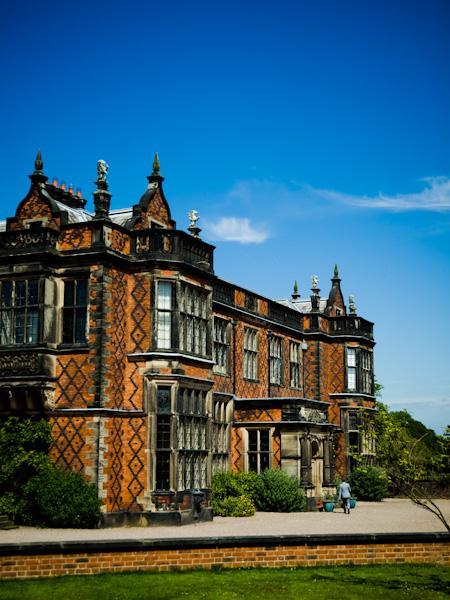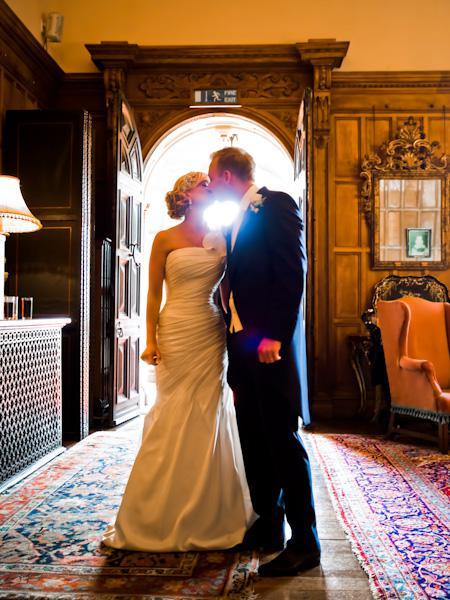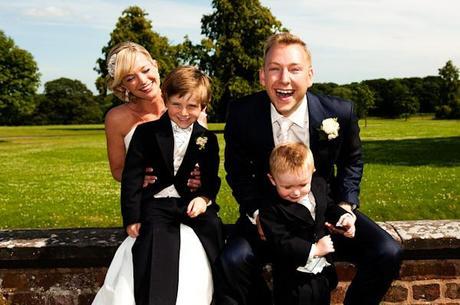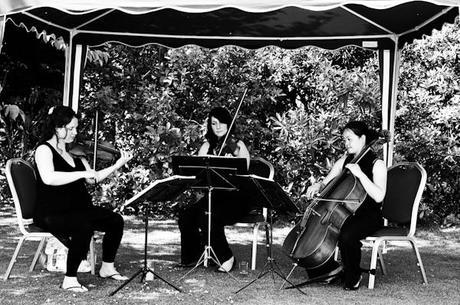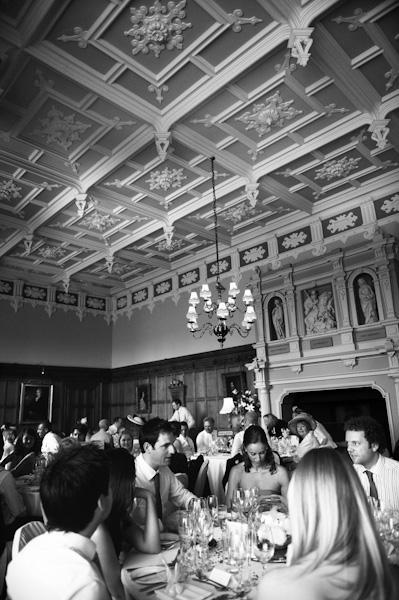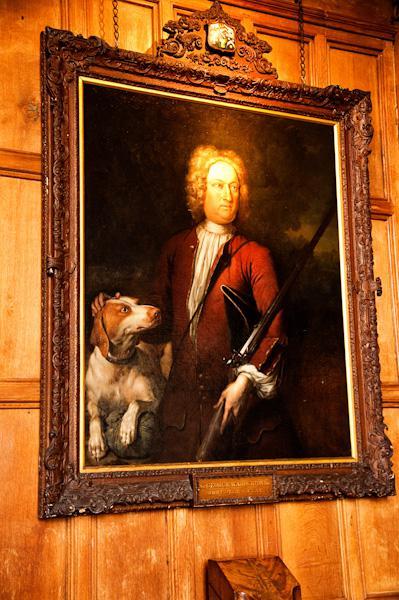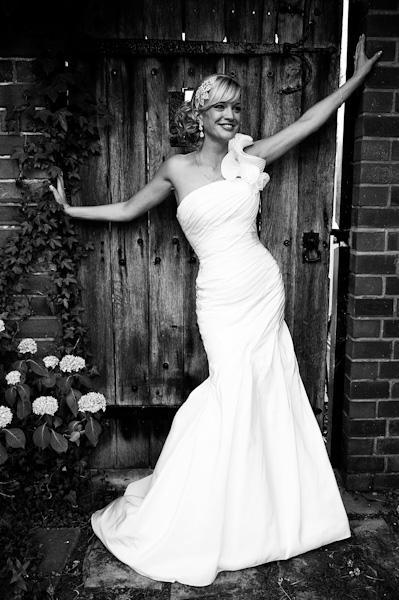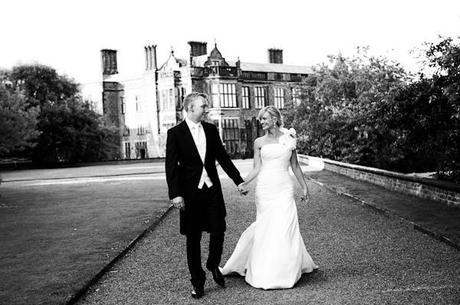 Jo's wedding day advice
Do all your planning and thinking well in advance of the big day, that then gives you plenty of time to absorb all the excitement in the build up the week before. Everyone was surprised by how calm Brad and I were in the few days before but we had done all that we could have done, we both then felt it was important to relax and enjoy the entire experience! The actual day goes that quickly that it's good to look back on the entire weekend and think of the wonderful time we had with the people that mean the most to us and not to think of us feeling stressed out by last minute jobs.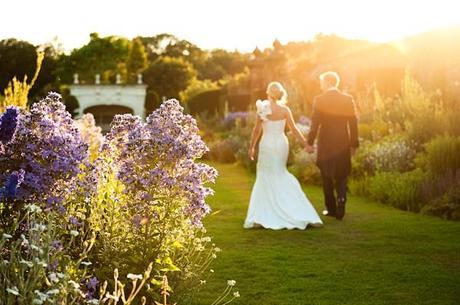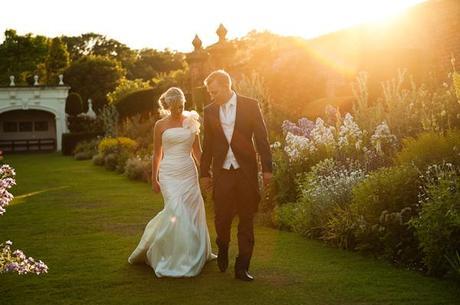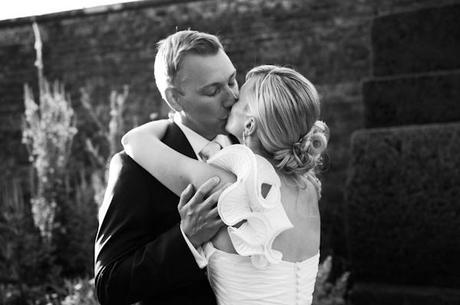 in the evening we dedicated one hour of entertainment to our favourite Ibiza tracks, handing out disco specs to all still standing! Our welcome drink was our favourite cocktail, Cosmopolitan's which got everyone in the mood for a dance and the dance floor was packed out all night thanks to the amazing job
The Hipsters
did.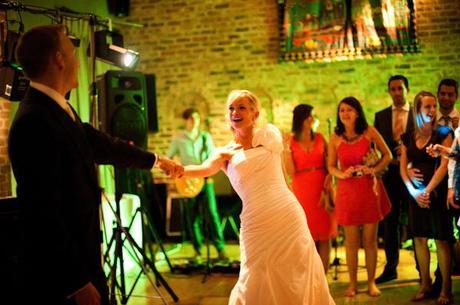 Another moment was the impromptu second dance that was demanded when the band preformed 'Can't take my eyes off you' by Andy Williams. They got everyone in a circle whilst Brad and I jumped around and our guests sang at the top of their voices!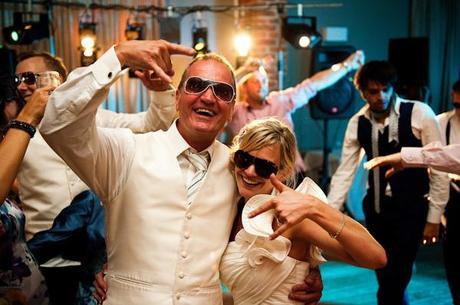 Jo and Brad's recommended wedding suppliers
Zenna from Zen Photographic has been brilliant throughout the preparations and we have both been very happy with the shots from our day!
7th Heaven Bridal in Congleton (http://www.7thheavenbridal.co.uk/) were absolutely amazing from the very first appointment until when we picked up the dress and beyond! The shop is so welcoming and serene and you really feel the sense of excitement when sifting through their collection.
The Hipsters Band (http://www.hipsteronline.co.uk/) were unbelievably great, our friends are still talking about how good they were and they had us all chanting for an encore at the end of the night!
Thanks to Zenna from Zen Photographic for submitting this lovely wedding for the English Wedding blog, and to Jo for the brilliant write up. I hope we've given you some inspiration for your own wedding day

Claire xx