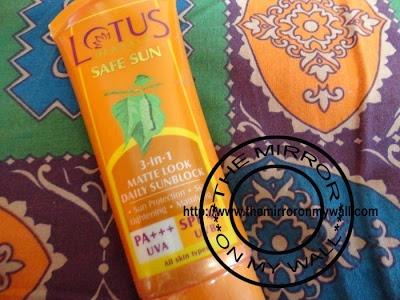 Hi Everyone,
My daughter's summer vacation is coming to end now and we are at my native place and the humidity is as high as the temperature here. In May and June especially the north India becomes so hot and humid that people get sick. The dry and hot hair can cause heat stroke which can led to acute dehydration resulting death sometimes. I would advise everyone spending their vacation during this time to keep themselves hydrated and drink 2-3 liters water daily. If you experience upset stomach with fever please consult doctor earliest and drink homemade aam panna ( a drink made from raw mangoes).
Now let us come back to the today's beauty product that I am going to review. It is a sunblock which we all use to keep our skin protected from harmful UV rays of sun. This one is from Lotus Herbals and has SPF40. My regular Neutrogena sunblock was over and wanted to buy a new one but got this instead just to check if it is as good as Neutrogena or not. 
Product Claim:-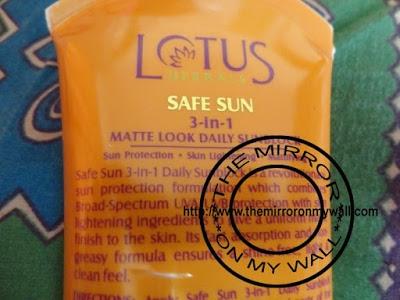 Sun protection
Skin lightening
Mattifying
Safe Sun 3-in-1 daily sun block is a revolutionary sun protection formulation which combines broad-spectrum UVA and UVB protection with skin lightening ingredients to give a uniform matte finish to the skin. Its fast absorption and non-greasy formula ensures a shine-free, light and clean feel.
Price:-
INR 365
Quantity:-
100 gms 
Ingredients:-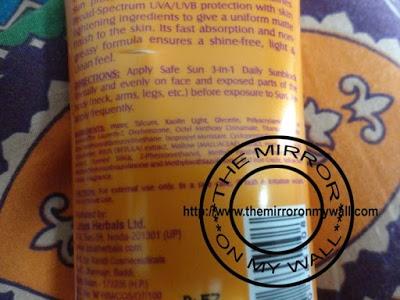 Directions for use:-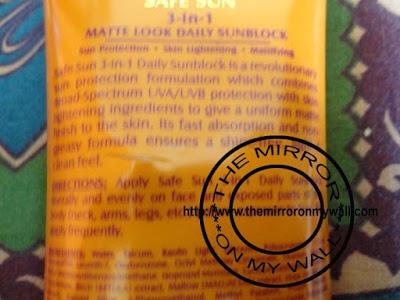 My opinion on the product:-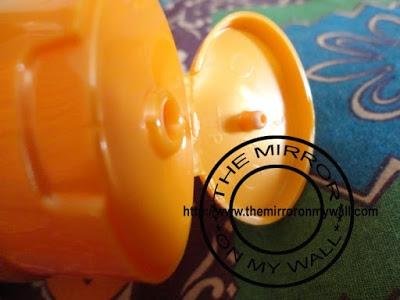 It claims to be a 3 in one matte look daily sunblock which can give.
Sun protection
Skin lightening
Mattifying
I have used this so many times from past 1 ½ year and can now share my experiences with you all. While buying this product the word herbal really attracted me and when I saw the color of the product I thought I should give this a try may be it can work as a tinted moisturizer too.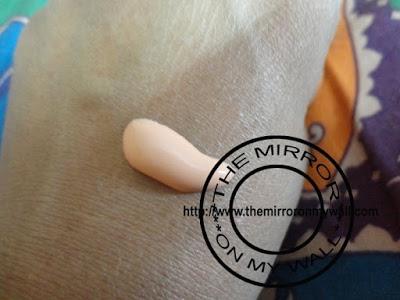 The product comes in a flip open cap orange colored tube. Which can shut nicely but I would not recommend this one to carry in hand bag as it may get open and ruin your bag and wasting the product.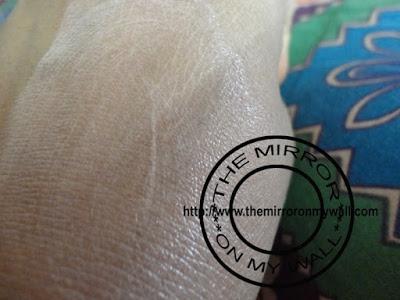 The product itself has creamy texture and is slight peach or skin color. It is like tinted moisturizer and can spread easily on skin. It is non greasy and gives matte affect when applied. It is good for summers as light tinted moisturizer but don't expect it to cover any blemishes or make your skin look 1-2 shades lighter. It fails in that department and can't lighten the skin tone or cancels any spots either.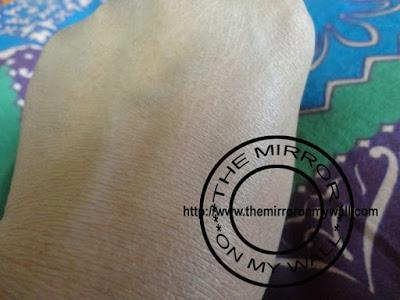 As a sunblock also it does not perform well  after 3-4 hours it comes out with the sweat and even if it stays it fails to protect the skin from tanning. I have tested this as I had to go on a trip and stay 5-6 hours in sun. It couldn't protect my skin from getting dark but in similar condition my Neutrogena sunblock performed really well. It works only when you are out for less than an hour or so in the sun.  It also comes out with sweat and not water resistant. If you are looking for a light moisturizer which can give a matte look and can protect you skin for less than an hour from harsh rays of sun then this might be the one.
What I Liked:-
Affordable
Easily available
Smooth texture
Gives matte effect
Non greasy
Can be used as tinted moisturizer
Doesn't irritate my skin
Controls oil
What I didn't Liked:-
Not water resistant
Not sweat proof
Needs to be applied frequently.
Doesn't give long lasting protection from harmful UV rays.
Will I repurchase and recommend:-
May be bot I am happy with my Neutrogena sunblock SPF 50+. But in case you don't go out in sun too much and need a tinted moisturizer with matte effect you can try this one.
Rating:-
3/5
XOXO,
-VSS
VN:F [1.9.22_1171]Rate this Product :VN:F [1.9.22_1171]