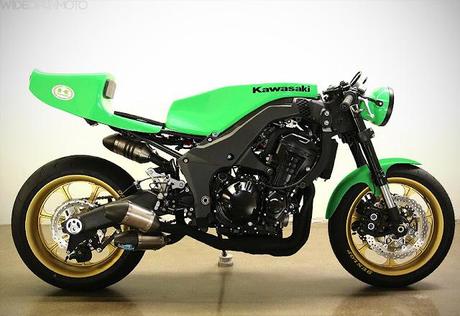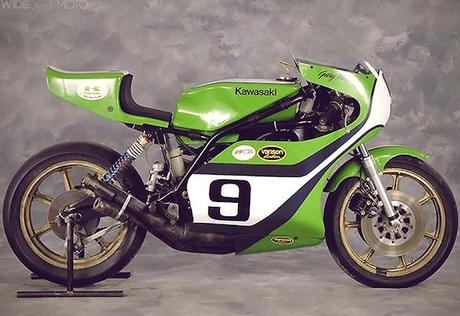 I don't know what it is about old Kwackers but they just get the blood pumping more than any other of the Big Four manufacturers. Maybe it's some warped childhood Sesame Street connection; a two-wheeled Kermit the frog on angry-crack, but whenever I see one, I want one.
It was the same story for Eric Bostrom (pretty sure that's the AMA rider, brother of Ben Bostrom) who wanted to turn his 2012 model Z1000 into something which looked like the KR750 machine of Gary Nixon. Eventually Lossa Engineering got in on the act with some new bodywork and wheels machined from BILLET which look freaking fantabulous- better than the original Campagnolo style rims.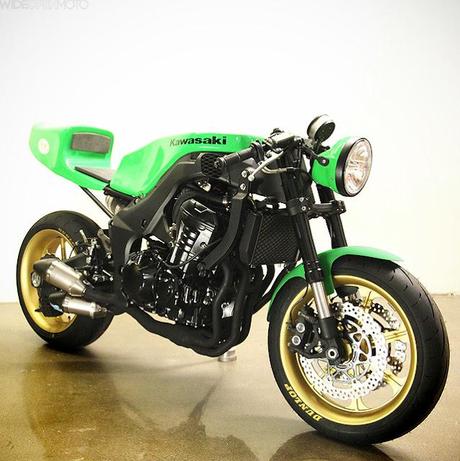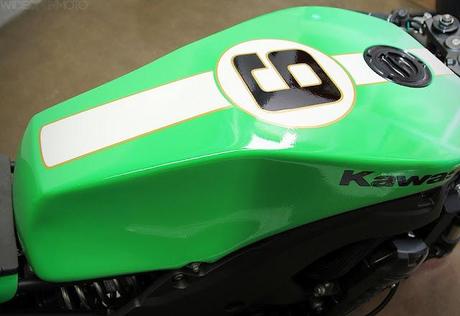 The new bodywork has me intrigued. The tricky bit is that the old bike had a tank which only held fuel. The new bike has a tank which holds fuel, and an airbox. Where did the airbox go? This is where 'making new bodywork' becomes much more difficult than glassing up some fiber around a mold.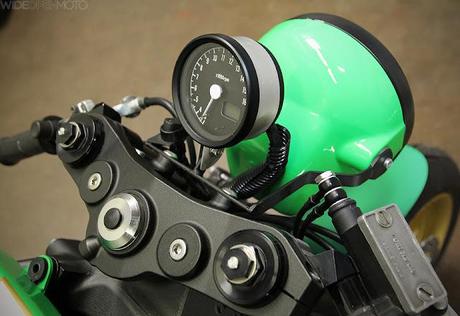 Huge tacho...might get Mexican for lunch today I think...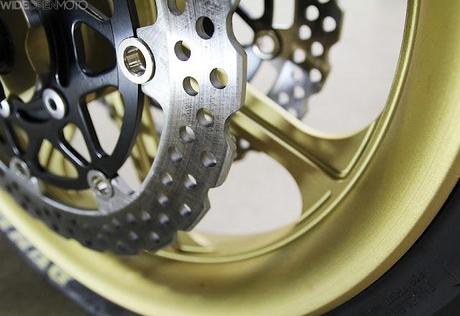 Wheels machined from scratch- mimicking original Campagnolo style items.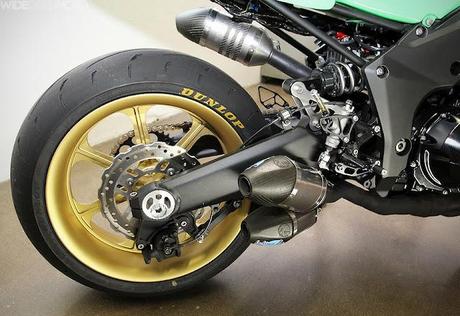 Its an exhaust can bonanza out there!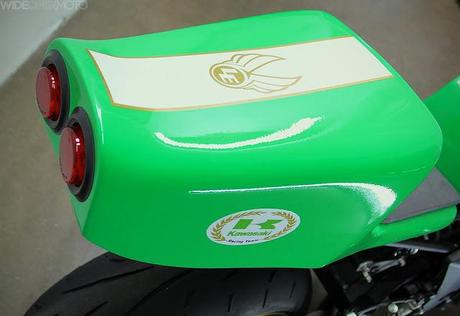 Kicked up ductail takes us straight back to the '70s.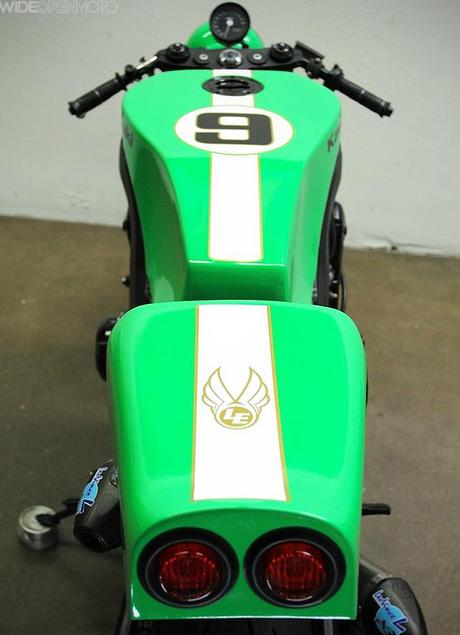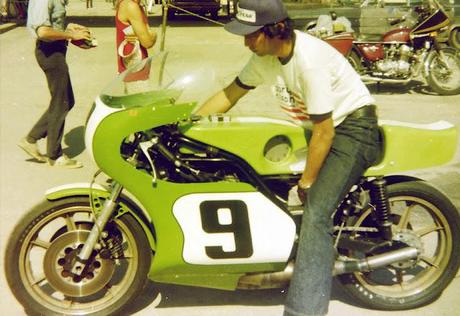 A Kawasaki engineer with Gary Nixons KR750.
Photos: Lossa Engineering