Los Angeles County Fire Dept. (CA) is testing for OCEAN LIFEGUARD CANDIDATE TEMPORARY  Until Aug. 19, 2016  Salary $104.58 – $136.86 Daily $104.58 – $136.86 Daily.
---
OCEAN LIFEGUARD CANDIDATE/TEMPORARY
FIRE DEPARTMENT
OPEN COMPETITIVE JOB OPPORTUNITY
EXAM NUMBER
: 32922Q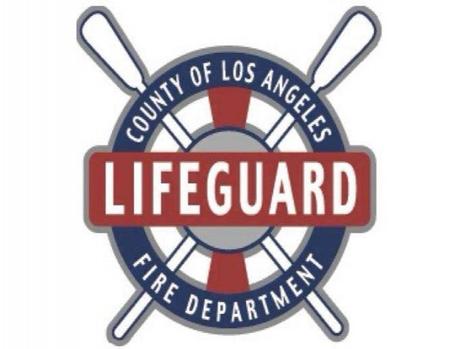 FILING WILL BE SUSPENDED AFTER THE FIRST 800 APPLICATIONS ARE RECEIVED OR BY FRIDAY, AUGUST 19, 2016 AT 5:00 P.M. (PST), WHICHEVER OCCURS FIRST.  APPLICATIONS RECEIVED AFTER THE INITIAL 800 WILL NOT BE CONSIDERED.
CLASSIFICATION STANDARDS:
Positions allocable to this class are found within the Fire Department, Lifeguard Division. Candidates participate, under the supervision of the training officer, in an advanced ocean lifeguard training program involving both field and classroom instruction prior to appointment as an Ocean Lifeguard. They must have the mental ability to assimilate classroom instructions and the physical skill, stamina, and coordination to become proficient in all ocean lifeguard rescue techniques.Those employed who successfully complete the Los Angeles County Lifeguard Training Academy will be eligible to apply for the Ocean Lifeguard Recurrent position.
Essential Job Functions
UNDER CLOSE SUPERVISION, INCUMBENTS RECEIVE THE FOLLOWING INSTRUCTION AND TRAINING.
Through classroom and field training, learns proper lifesaving techniques and procedures for ocean surveillance, victim recognition, surf entry, surf rescue, and beach ordinance enforcement.
Receives instruction and participates in field training to learn proper procedures and acquire proficiency in the rescue or evacuation of persons endangered by hazardous ocean or beach conditions and in the provision of emergency medical care.
Receives instruction in the identification of, and human behavior related to, ocean conditions such as rip currents, irregular ocean bottom conditions, lateral currents, and wave actions and their effects.
Receives instruction in enforcement of beach ordinances.
Receives instruction and learns the proper care and safe operation of lifeguard four-wheel-drive beach vehicles.
Receives instruction and prepares for First Aid Standards for Public Safety Personnel certification.
Engages in physical fitness training drills established by the Department.
Requirements
SELECTION REQUIREMENTS:
Candidates must complete a 1000-Meter Pool Swim Certificate within fifteen (15) calendar days from filing on-line application.  Swim must be recorded using the attached Los Angeles County Fire Department 1000-Meter Pool* Swim Certificate**. 
Age Requirement:
At least 18 years of age or older by May 1, 2017.
*Options of locations to get your certificate completed are:  https://www.dropbox.com/s/2ldewd03l8rd5la/Pool%20Directory%20in%20Los%20Angeles.xlsx?dl=0
**The 2016 Swim Certificate must be submitted within fifteen (15) calendar days from application submission.  You may fax the required certificate to the Exam Section at (323) 869-0312 or email it to tflores@fire.lacounty.gov.  Failure to submit swim certificate within 15 calendar days of on-line application submission will result in your application being rejected.
Click on the link to access the swim certificate: https://secure.neogov.com/images/AgencyImages/jobposting/3482/jobpostings/image/2016%20swim%20cert.jpg
 LICENSE:
A valid California Class C Driver License is required at time of appointment.
Successful applicants for this position will be required to show proof of a California driver license before appointment and a copy of his/her driving record from the California State Department of Motor Vehicles and submit it before being appointed.  If an applicant's driving record shows four or more moving violations within the last two years, the applicant shall be disqualified.
PHYSICAL CLASS: IV – Arduous:  Involves frequent heavy lifting over 25 pounds, often combined with bending, twisting, or working on irregular surfaces; and occasionally requires extraordinary physical activity.
OTHER REQUIREMENTS:
Ability:
Candidates assigned to this class must have the ability to swim 1000 meters.
Vision:
At least 20/30 in each eye without correction.
Hearing:
There may be no greater than a 25 dB loss in the better ear as averaged over the test frequencies of 500, 1000, 2000, and 3000 Hz. There may not be a peak loss at any of the test frequencies greater than:
30 dB at 500 Hz
30 dB at 1000 Hz
40 dB at 2000 Hz
40 dB at 3000 Hz
There may be no greater than a 35 dB loss in the worse ear as averaged over the test frequencies, and no peak loss greater than 45 dB at any of the test frequencies. In the case of a questionable, unusual, or borderline hearing loss, the applicant's record will be reviewed by the Occupational Health Service consultant in otolaryngology who will make a recommendation as to the applicant's employability and forward it to the Medical Director for final disposition.

EXAMINATION CONTENT:
This examination is scheduled to be conducted on Saturday, September 10, 2016.  This examination will consists of two parts:
PART I:  A Performance Test consisting of a 1000-meter ocean swim weighted 65%.  The performance test will evaluate Swimming, Stamina, Respect for Rules and Authority, and Safety Focus.  Only the top finishers (number to be determined by the needs of the service) will continue to Part II of the examination.
PART II:  A Structured Oral Interview evaluating Oral Communication and Interpersonal Skills weighted 35%.  The Interview will be conducted on the same day as the performance test.
Candidates must achieve a passing score of 70% or higher on both weighted parts in order to be placed on the eligible list.
Final results will be sent by U.S. mail.  Test scores cannot be given over the phone.
NOTIFICATION OF TEST TIME AND LOCATION:  Applicants will be notified by email of the location and time to appear for the swim test.  Please ensure that the email address you provide on your application is current and correct.  Add [email protected] and [email protected] to your address book and list of approved senders to prevent email notifications from being filtered as spam/junk mail.  Failure to receive emails due to spam filtering is the responsibility of the applicant.
TEST PREPARATION INFORMATION:
Applicants must bring the following to the exam:
Swim wear shall comply with USA Swimming Rule 102.8.1B.
A swimsuit, towel, and photo I.D. to the swim test.
A change of clothes for the interview.
No goggles, fins, wetsuits, or hoods will be allowed.  Swim caps will be provided and must be worn during the swim.
PRE-EXAMINATION INFORMATION:
Potential candidates who have filed an application may attend the Practice Swim Test prior to the examination.  The Practice Swim will be held on August 20, 2016 at Dockweiler Beach.
For details and to participate in the practice swim, please register at: https://2016-ol-candidate-practice-swim.eventbrite.com
For questions regarding the practice swim email Lifeguard staff Lidia Barillas at: [email protected]
ACADEMY TRAINING INFORMATION:
THE LIFEGUARD TRAINING ACADEMY EXAM MAY BE CANCELLED AT ANYTIME DUE TO LACK OF FUNDING.
Persons hired should be available to work 40-hour workweek which may include evening, weekend, and holiday shifts.
TRAINEES MUST SUCCESSFULLY COMPLETE THE FULL DAY ORIENTATION AND TEN FULL DAYS OF TRAINING AND GRADUATION TO CONTINUE EMPLOYMENT.  SUCCESSFUL TRAINEES MAY BE REQUIRED TO COMPLETE AN INTERNSHIP UP TO 40 HOURS.
During the ten-day academy, each trainee will be instructed in the following areas:
1. First Aid
2. Cardiopulmonary Resuscitation
3. General Lifeguarding
4. Resuscitator Use
5. Physical Performance Drills
6. Rescue Board Use
7. Specialized Surf Rescues
8. Rescue Boat Use
9. Skin Diving
10. Automatic External Defibrillator
VACANCY INFORMATION:
The resulting eligible list for this examination will be used to fill temporary vacancies in the Lifeguard Division of the Los Angeles County Fire Department.  The Los Angeles County Lifeguards work at the following locations.
NORTHERN SECTION:  Nicholas, Zuma, Point Dume, Dan Blocker, and Malibu
CENTRAL SECTION:  Las Tunas, Topanga, Will Rogers, Santa Monica, Venice, and Marina Del Rey.
SOUTHERN SECTION:  Playa Del Rey, El Segundo, Manhattan, Hermosa, Redondo, Torrance, and Cabrillo.
CATALINA ISLAND:  Avalon and Isthmus.
BACKGROUND CHECK AND MEDICAL INFORMATION:  Successful candidates will be required to complete a thorough background check, including a livescan, followed by a medical examination, prior to appointment.  Candidates who do not successfully pass the background check and medical examination may be removed from the certification list pursuant to Civil Service Rule 6.04.
ELIGIBILITY INFORMATION:
The names of candidates receiving a passing grade in the examination will be placed on the eligible list in the order of their score group for a period of twelve (12) months, following the date of promulgation.
Additional Information
APPLICATION AND FILING INFORMATION:
All applicants MUST complete the filing process ONLINE (via electronic submission) and the supplemental questionnaire.  Applications will not be accepted by mail, e-mail, fax, or in person.  Paper applications and/or resumes cannot be accepted in lieu of online application. Filing will be suspended after the first 800 applications are received or by Friday, August 19, 2016, at 5:00 p.m. (PST) whichever occurs first.  Applications received after the first 800 will not be considered.
If you are unable to attach the required swim cert to your application, you must e-mail it to [email protected] or fax to (323) 869-0312, within fifteen (15) calendar days of filing online or your application will be rejected.
Note:  Make sure your NeoGov profile information (email and mailing address) is updated and current.
SOCIAL SECURITY NUMBER:
All applicants MUST enter a valid social security at the time of filing.  Entering anything other than a valid social security (000-00-0000, 111-11-1111, etc.) will result in an automatic rejection of your application.
COMPUTER AND INTERNET ACCESS AT PUBLIC LIBRARIES:
For candidates who may not have regular access to computer or the internet, applications can be completed on computers at public libraries throughout Los Angeles County.
NO SHARING OF USER ID AND PASSWORD:
All applicants must file their application online using their OWN user ID and password.  Using a family member of friend's user ID and password may erase a candidate's original application record.
Teletype Phone:  800-735-2922
California Relay Services:  800-735-2922
ADA Coordinator:  323-838-2239
Department Contact Name:  Tracy Flores
Department Contact Phone:  323-838-2240
Department Contact Email:  [email protected]
Department Contact FAX:  323-869-0312