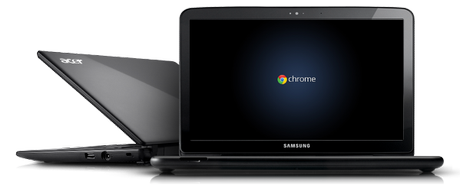 The Google Chromebook is getting its official release on the 2 July.  It enters a computer and laptop market already dominated by Microsoft and Apple.
What I'm excited about the most is that the Chromebook is a new player in the market and competition is always good for everyone.  It keeps everyone on their toes.
At first glance the Chromebook looks like any other laptop but its operating system is what's exciting.  Google has taken the 'blue ocean' root here and the laptop works majorly on the cloud.
Yep, you do not have a hard drive to store files.  There is no deep interface or file icon like a typical Microsoft OS or Mac.  All you get when you switch on the laptop is a simple browser page similar to Google Chrome or I should say its Chrome itself.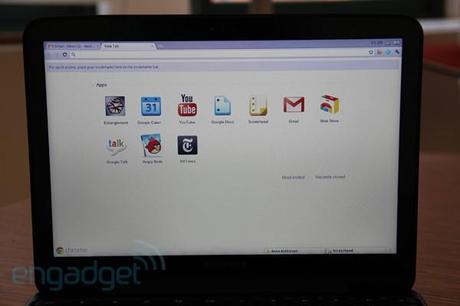 This is Chromebook's OS.  Nothing more nothing less.
All apps are cloud based which means they run on servers and nothing is stored on your laptop.  What excites me the most here is the full approach Google is making to cloud computing and I think it could change the way we use computers.
We already have solid programs like Google docs for productivity and Google is testing its cloud based music service among other programs.
It's definitely not for everyone.  Some people can't leave without their hard drives and what happens when your laptop isn't connected to the Internet.  Not every app works offline.  But you do get advantages like being able to access your content anywhere without carrying storage drives and the price is great compared to other computers.
For me it's a great deal especially with the price and quality.  I've already seen reviews of the Samsung Chromebook and the build quality seems to be good.  Its starting price at PC world is £349.00, which is awesome.