Attention Beauty Lovers! Micellar water an amazing, gentle, and effective makeup remover. It has been all the rage lately and so many companies are making these products. So which do you choose? It can be overwhelming trying to decide which micellar water is the best. Well, I am here to help. In this post, I will explain a little about exactly WHAT IS micellar water. I will then compare three different solutions to find out which is the best. Are you ready? I know I am, so let's get to it!
What Exactly Is Micellar Water?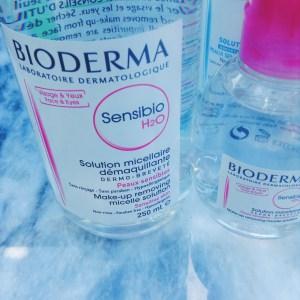 Micellar water is made up of micelles that are suspended in soft water. These micelles are tiny balls of cleansing oil which are attracted to dirt and oils. They are able to draw out impurities without drying the skin. The formula looks like water, but it is actually heavier and has a different texture than water. To learn even more about micellar water, you will definitely want to check out this awesome article.
Micellar Water Comparison
1.) Avene Micellar Lotion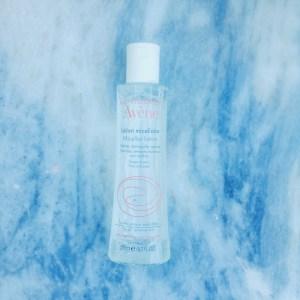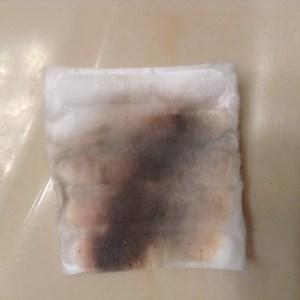 Avene Micellar Lotion softens as it removes pollutants, debris and all traces of makeup. The alcohol-, oil- and soap-free formula is gentle on your skin, leaving it refreshed, moisturized and comfortable. Exclusive hydrating Avene thermal water works to soothe and smooth your skin.
Apply AM/PM to face and neck with a cotton pad. Finish with a fine mist of Avene Thermal Spring Water.
Ingredient List:
Avene Thermal Spring Water, Pentylene Glycol, PEG-6 Caprylic/Capric Glycerides, Disodium EDTA, Fragrance, PEG-40 Hydrogenated Castor Oil, Sclerotium Gum, Sodium Benzoate, Sodium Chloride.
Effectiveness:
Cost: $20 at Dermstore
Pros:
Removes Makeup
Smells Nice
Soap-Free
Doesn't Pull at Eyes
Cons:
More Expensive
Stings Eyes a Little
Need to Use Quite a Bit
Harder to Find
2.) Garnier SKINACTIVE Micellar Cleansing Water All-in-1 Makeup Remover & Cleanser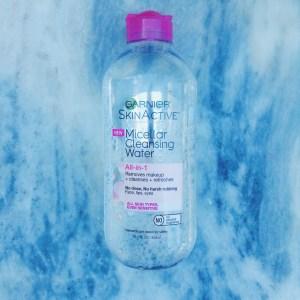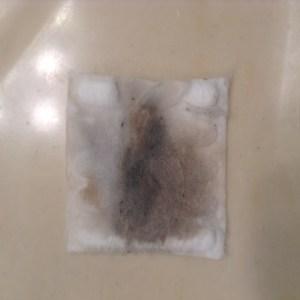 About (From Garnier):
This all-in-1 cleanser is surprisingly powerful yet gentle to skin. It effectively removes makeup, cleanses skin and refreshes. A multi-purpose cleanser that contains Micellar technology. Like a magnet, micelles capture and lift away dirt, oil and makeup without harsh rubbing, leaving skin perfectly clean, hydrated and refreshed without over-drying.
Results:
Surprisingly Powerful yet Gentle to Skin with Micellar Technology. Like a magnet, micelles capture and lift away dirt, oil and makeup without harsh rubbing, leaving skin perfectly clean and refreshed without over-drying.
How to Use:
TO REMOVE EYE MAKEUP:
Hold pad over closed eyes for a few seconds, then gently wipe without harsh rubbing.
TO CLEAN SKIN & REMOVE FACE MAKEUP:
Gently wipe all over until skin is completely clean from makeup and impurities. Use daily, AM/PM. No need to rinse.
Ingredient List:
AQUA / WATER, HEXYLENE GLYCOL, GLYCERIN, DISODIUM COCOAMPHODIACETATE, DISODIUM EDTA, POLOXAMER 184, POLYAMINOPROPYL BIGUANIDE, FIL B162919/3
Effectiveness:
Cost: $8.99 at Ulta
Pros:
Removes Makeup
Fragrance Free
Affordable
Readily Available
Convenient
Get a lot of product in one bottle
Doesn't Sting
Cons:
Have to apply a little more pressure
Doesn't Remove Waterproof Makeup
Hard to remove heavy makeup (there is a waterproof formula that is better for this)
Need to Use Quite a Bit
3.) Bioderma Sensibio H2O Cleanser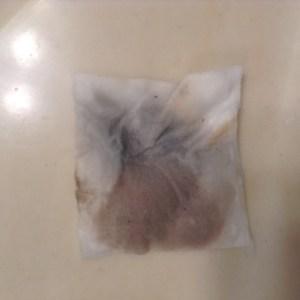 Sensibio H2O is the 1st and only dermatological micellar water perfectly compatible with the skin: its fatty acid esters, the constituent elements of micelles, are similar to the phospholipids of the skin cell membranes
and naturally help rebuild the skin's hydrolipidic film.
Combines performance and very high tolerance
Cleanses and removes make-up from the face and eyes
Soothes and clears up irritated skin
Produces a feeling of instant freshness
Non-rinse
Product + :
Even removes water-resistant make-up
One bottle of Sensibio H2O sold around the world every 5 seconds!
Fragrance-free formula
Alcohol-free
Paraben-free
Hypoallergenic
Ingredient List:
WATER (AQUA), PEG-6 CAPRYLIC/CAPRIC GLYCERIDES, CUCUMIS SATIVUS (CUCUMBER) FRUIT EXTRACT, MANNITOL, XYLITOL, RHAMNOSE, FRUCTOOLIGOSACCHARIDES, PROPYLENE GLYCOL, DISODIUM EDTA, CETRIMONIUM BROMIDE.
Effectiveness:
Cost: $11.90 at Beautylish
Pros:
Removes Makeup
Fragrance Free
Fairly Affordable
Doesn't Sting
Removes even waterproof makeup
Don't need to apply much pressure at all
Don't need to use a ton of product to get results
Cons:
Harder to find in the USA
Not as much product in the bottle (but you don't need to use as much)
Winner?:

I would have to say the winner is…Bioderma! It is the most effective and you don't need to use much at all. It removes my makeup the easiest and I don't have to apply much pressure at all. However, it is a bit harder to find in the USA. I was actually surprised at how much I loved this micellar water. It really is as good as everyone says. I totally understand the hype now.
If you are looking for an alternative that is readily available, I would highly recommend the Garnier micellar water. It is just shy of being as great as Bioderma. I love it so much and it is so affordable. I prefer the waterproof formula (the blue cap) to the original. It is so good and really does remove even waterproof makeup.
The Avene fell short for me. It does remove my makeup easily, but it can burn my eyes a little. It is also is more expensive.
I really love Bioderma and Garnier so much! It was hard to pick a winner because they are very similar. I will definitely continue to purchase both of these micellar waters. Now you tell me! What is your favorite micellar water? Also, let me know if there are any other brands you would like me to check out. I am always on the hunt for new beauty products!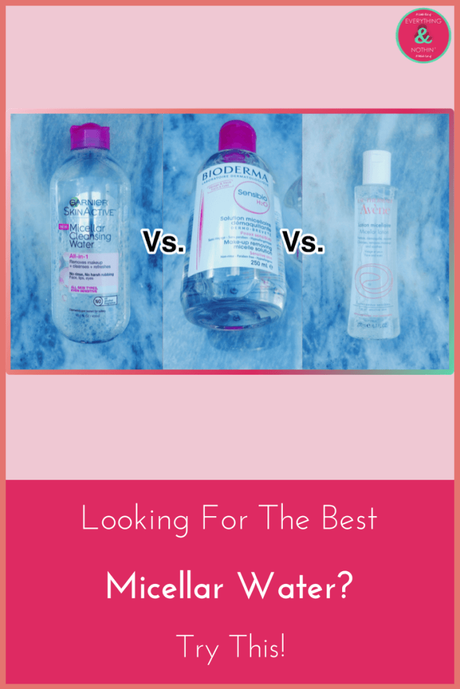 Like this post? Share it on Pinterest!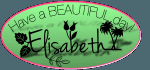 Disclaimer: I was sent the Bioderma for review. These are my honest thoughts & opinions. I did not receive any compensation, just the product to try. 
PSST (don't you hate that when people actually do that?)….You made it until the end!! You're amazing!! Don't forget to sign up for my newsletter so you don't miss any blog posts (round-up in one email). Also, you will be entered to receive EXCLUSIVE content that only my email subscribers receive. There are new beauty products and subscription boxes that are being released soon (HINT: an upcoming email) that you don't want to miss!