Hey there Shiners!
What time is it? Its once again..."Shining the Spotlight" time.  Today I am excited to introduce to you a new and awesomely supportive bloggy friend that goes by the name of Keazy!  He is relatively new like myself in the world of blogging, but let me tell you he has written some really terrific pieces thus far.  He accepted my invitation to Shine the Spotlight and I am delight to do just that! After you have read his post 
SKIP ON OVER
 to his blog and Shine the Spotlight on his blog.                                                                          
Looking At The Glass Half Full Instead of Half Empty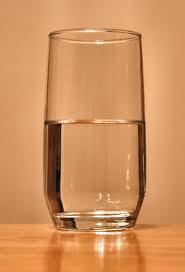 First, I would like to thank Positively Shinning for allowing me to be a guest host on her blog. If you have not read any of the post she has written, you are truly missing out on the positive energy she gives out. Sometime when I am feeling down or not having the best of days, I go to here blog and read and I put things into perspective. I thank you for that
When I was a child, my parents always instilled in me to remain positive and be confident in the actions you represent. When I got to my early stages of adulthood, the world looked very different to me. People did not carry the same values as me nor did people look at things in positive manner. I began to start thinking the same way as society, thinking that everything in life, the glass was always half empty. Maybe it was the people I was around or the people that took advantage of my kindness and big heart. I do not know how I was sucked into this way of thinking especially the way I was raised. When you think the worst before it happens, most likely you are speaking it into existence.
After years of starting to believe that life was really kicking my butt, my mother asked me a question and she said are you happy? Probably at the time, one of the hardest questions I had to answer. I had to think about it and if I had to think about it, I was not happy. I had so many things going for me that I really didn't realize it. My mother told me you have to start looking at the glass half full instead of half empty, I taught you better than that. She was right, I did know better and I owed it to myself to turn this thing around. I felt like I lost everything. My personality changed, looked around and my friends and relationships with females were always in disarray, I couldn't take it anymore. The transformation started to take place.
I started to remove myself from all the people and things holding me back from greatness. Got new friends that were all positive, and are still my good friends to this day, refused to date any female that would always be in a negative mood for no reason. That's when I realized that just because they might be beautiful on the outside that might not mean they are on the inside. If something didn't go the way I wanted or thought it might go, I didn't panic or look at things in a bad way. You can start to see things turning around and it was great. I felt much better about myself and they way my adult life started going.
The world would be so much of a better place if we just start to think positive instead of all things going wrong. When the trouble of life get you down, fight back! Don't let bad things overcome the person you are and who you want to become. I want to be great, so I am thinking great things, no matter what. I know it will happen because I believe in the power of positivity and I believe in myself. I might not gave everything that I would like but I am thankful for the things I do have so therefore my glass is always half full!
Do you believe that your glass is half full? I challenge you to really think about it and believe in the power of thinking positive!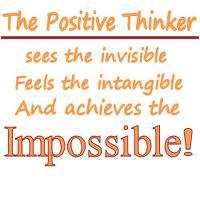 To get to know Keazy better make sure that you request him on 
Facebook
, follow him on 
Twitter
, and last but most 
definitely
 not least subscribe to his blog 
A New Beginning