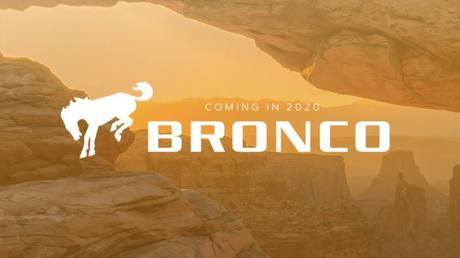 Standard
Back again... Ford Bronco's back... tell a friend.
(Sung to the tune of 'Real Slim Shady.' Just showing my age here.)
I know, the news has already taken twitter and other social media by storm. I should have written this last week, but you know me. I like to take my time. Like good coffee you need a bit of extra time for ideas to percolate.
I have to say it's pretty awesome that both the Ford Bronco and the Chevy Blazer are going to be making a comeback by 2020. They're two iconic US vehicle that have been gone for far too long. I bet this is how people felt about the Volkswagen Beetle's return for the 1998 model year.
Arbitrary shots of the prototype.
What? You're telling me those are just outdoor shots and there's nothing there? Yeah, you're right. That's because there aren't any photos of the upcoming Ford Bronco at this point in time. All we've got is this teaser.
The concrete information we know is:
The new Bronco is one of four (possibly five) new utility vehicles that Ford is adding to it's line up.
We've got the same logo as it was last used in 1996 on the F-150 based vehicle.
There was also the Bronco II (my family had these) based on the Ford Ranger. FYI, the Ranger is also making a comeback in 2019.
Yep, two facts. That's all we actually know. Not really much, is it? It's all very hush-hush.
There's been chatter about how the Bronco is going to be Ford's rival to the Jeep Wrangler JL, and I suppose it will be. As they fill the same space in their respective line-ups. But I really think that the revival of the name is more to do with how well it will do on the nostalgia factor alone. 30 somethings and older are going to have a lot of memories involving the Bronco and people just LOVE to own the cars from their childhoods. Just look how amazingly well the Dodge Challenger and Volkswagen New Beetle have done. I would bet the Bronco scored really well with focus groups too.
What I want to know is:
How many doors will it have?
2 is iconic look for the Bronco, but are more people wanting a 4-door? Would it still be a Bronco is it has 4 doors and you don't have to awkwardly climb in to get to the back seat?
What body style is it going to have?
Please don't make it a cross-over, Ford. We're begging you.
(Luckily, Ford has mentioned that the Bronco and the Ranger will share a platform, so we'll have to see.)
What kind of engine will be going into it?
I know we all want a little bit of power to make off-roading fun.
Is it going to be available in 4-wheel drive or an all-wheel drive?
I certainly hope so. It won't be a Bronco without it.
What kind of mileage is it going to have?
I remember my family's Bronco IIs were pretty dismal...
I know, I know I really should also write about the Chevy Blazer, I did mention it. But truth be told? We were always a Ford family... I'll leave that to another blogger to cover.
UPDATE: As The Speed Trap mentioned in the comments below, Dana, the longtime supplier of Jeep stick axles, is going to supply solid axles in the front and rear for the Bronco. At least, according to Automotive News who cited an investor presentation from Dana. Thanks for the tip The Speed Trap!