Who doesn't love surprises? I do personally and that's why I get excited everytime I receive a surprise box! I was out when my surprise box was delivered and I couldn't wait to get home to unveil it!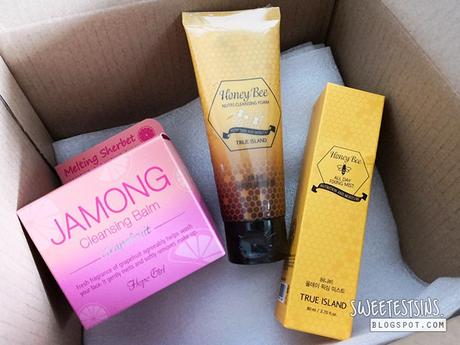 This time round, my surprise box consisted of a couple of Korean skincare products from both Hope Girl as well as Honeybee. I have tried Hope Girl products out before previously but it is my first time trying out Honeybee products and they sure didn't disappoint.
I have only tried 3 of the products that was in my package, there were more products but I thought I would share with you my thoughts on those that I have tried.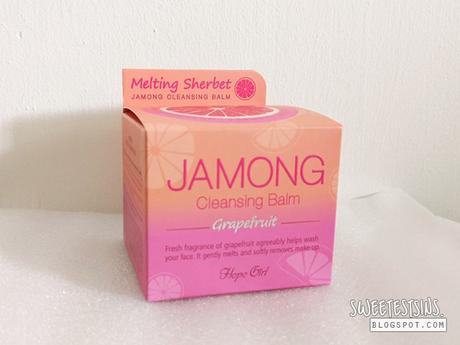 Hope Girl Jamong Cleansing Balm has a citrusy scent to it. The texture is rather interesting, akin to that of coconut oil. The product is in solid form when you first scoop it out with the spatula provided. However, as you rub the product onto your skin in circular motions, it melts and feel like your regular  cleansing oil. It also removes eye-makeup easily!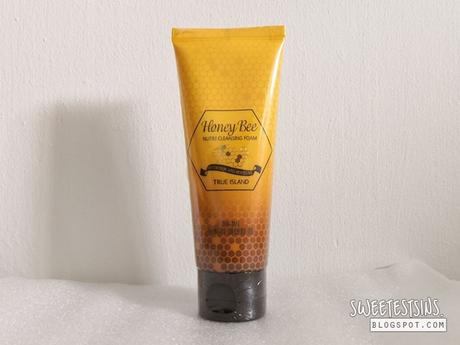 I like how Honey Bee Nutri Cleansing Foam has a slight honey scent to it. Best of all? It doesn't make my skin feel tight after cleansing!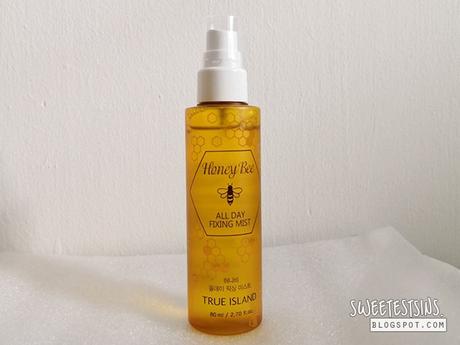 Honey Bee All Day Fixing Mist feels very refreshing on the skin. I like it especially as a mid-day perk me up in air-conditioned places.

  


Can't wait to get your hands on Lazada's brand surprise boxes? Get your brand surprise boxes at $29 (worth $100)! There's also 4 exclusive premium beauty boxes going at $50 (worth $100). Get yours now!
What's more, enjoy up to 90% off more than 600 flash deals and up to $120 vouchers.
Enter promo code, LAZPARTYNC6 from 24-26 April 2018 and get 18% off*!
* Capped at $6* Valid for 1st 100 new customers only.
lazada.sg


--------------------

CONNECT WITH

--------------------

SWEETESTSINS