I've been so busy looking downwards, watching and waiting for the daffodils and now the tulips to burst into colour, I have almost missed the wonderful blossom there is is around at the moment. 
The warmth has brought everything out in abundance, we just keep our fingers crossed that the blossom doesn't get nipped by a late frost.  We are all to aware not to get complacent and caught out by cold nights and should still keep the fleece handy until the end of April.   Although we can't cover the blossom trees with fleece!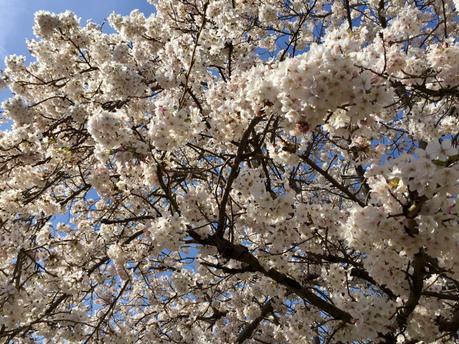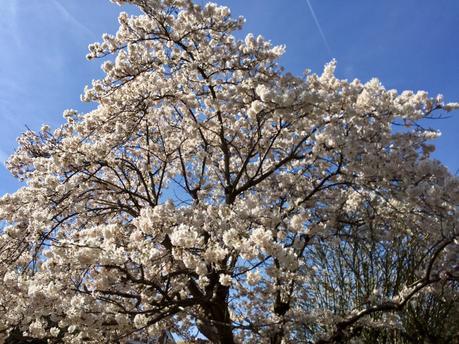 There is a breathtakingly beautiful blossom tree around the corner from me, on my way to my Mum's nursing home.  I have no idea what it is but it has a real cotton wool look about it.  It was seeing this today, that spurred me into taking photos so I could write a post showing off blossoms on the 26 March 2017.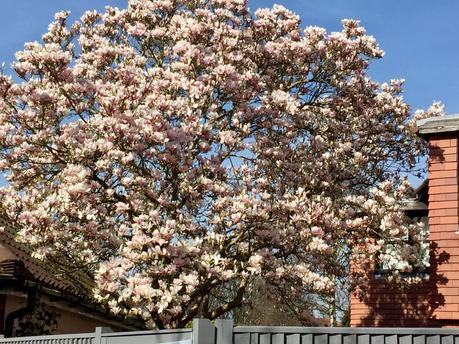 The Magnolias are looking particularly splendid this year, and the one above is in the garden of Mum's home.  I do envy those residents who open their curtains and can see this so close up.   
My neighbours Quince is covered in pretty dark pink blossom.  The little House Sparrows love sitting in this tree and chirp away to their hearts content.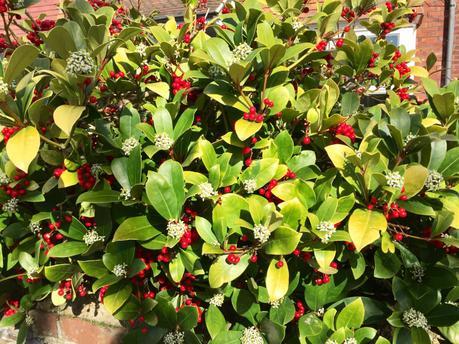 Growing up against the front garden wall is an old Skimmia.  What endears me to this shrub is the white blossom in Spring together with the red berries that are on it all year round.   It is so good to look at from my lounge window.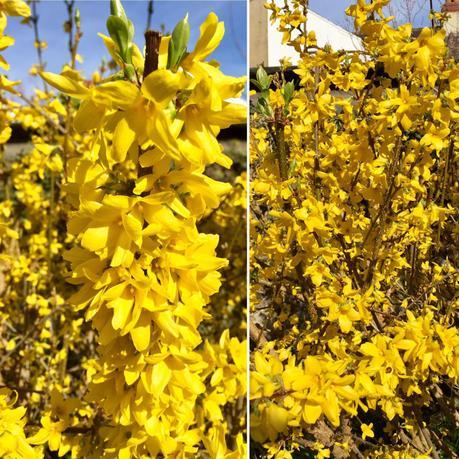 In my back garden, there is a large ball of yellow.  I'm sure the forsythia is better this year than it has been for ages.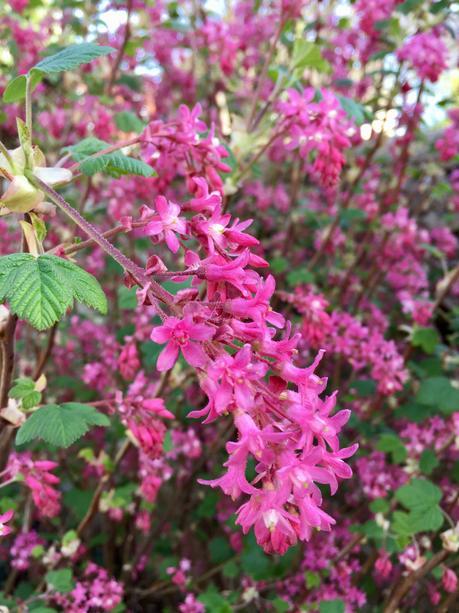 One of my favorite spring blossoms is the flowering Ribes, despite its pungent cat smell later as the flowers begin to die off.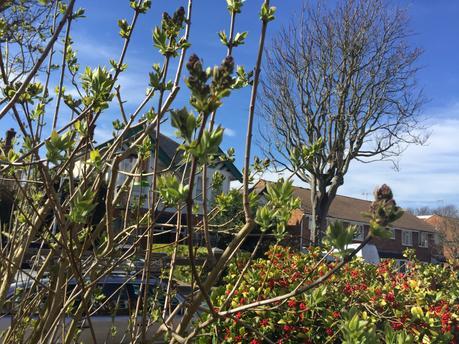 As a promise of things to come, the lilac tree is covered in tiny little buds so will give a grand display of lilac blossom before too long.   A few years ago it was heavy with blossom and you could catch its perfume way down the road, so fingers crossed it will deliver this year.