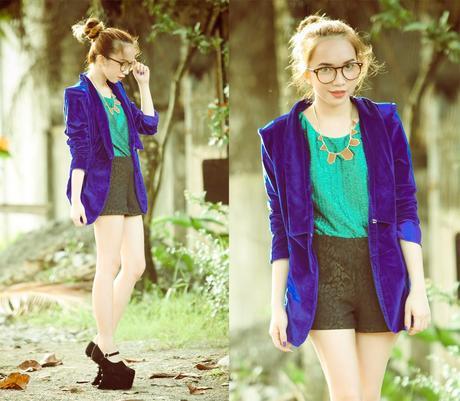 Look Mum, No Heels!
Metallic green cropped top, necklace, and blue velvet blazer, PINKaholic. Shorts, Forever 21. Shoes, Vishoes. Eyeglasses, Bershka.
I found a certain stray folder titled "RESERBA" in my files that had these pictures in it, unedited.  I remember these were my stock photos way back my 365 days challenge. Didn't know I've saved a few and have forgotten about them overtime.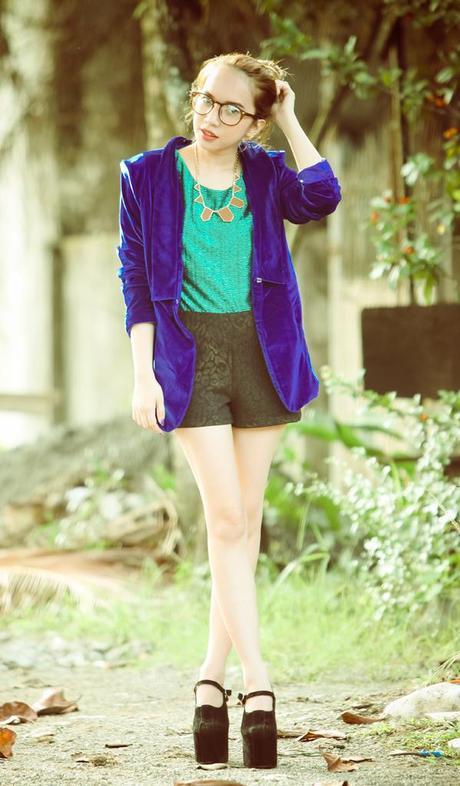 It was a delight though. At least I get to post this cool blue velvet blazer that I've always wanted to wear ever since I bought it. Camille Co has one of this too, as seen in her look here. She looks so cute, no?!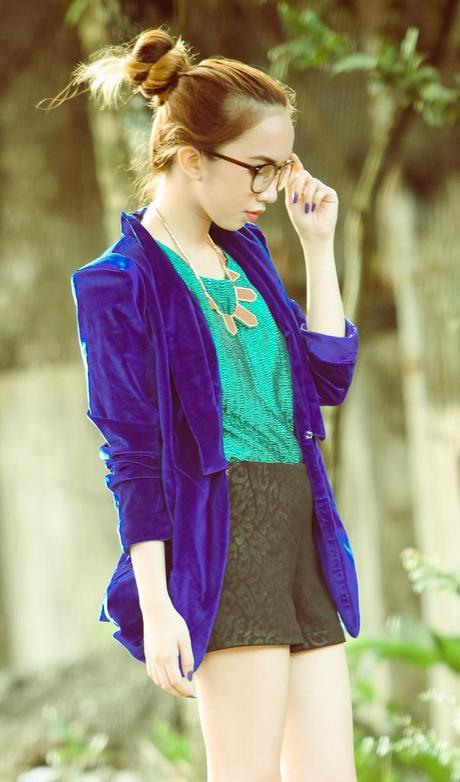 Trying to be fun by wearing colors. Take note of the word "trying"…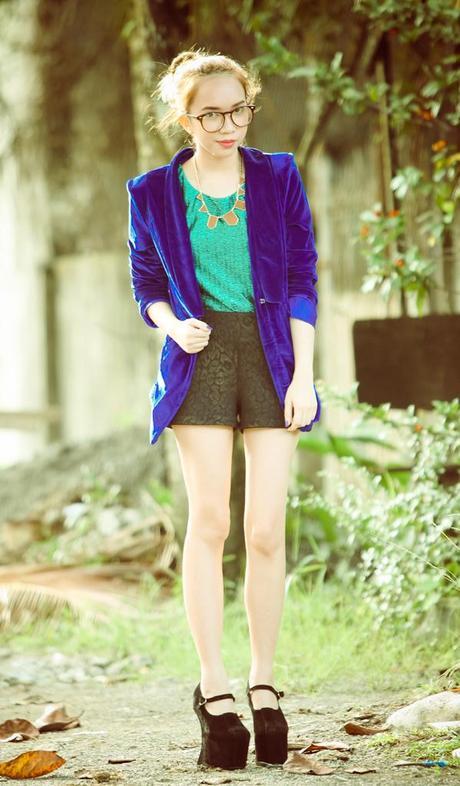 My photos are getting bigger and bigger in each post I publish. Lol!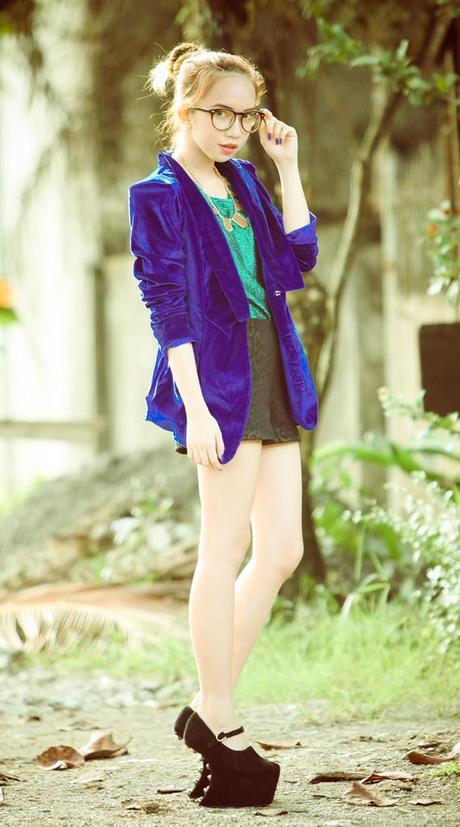 Wearing one of my fave shoes. Heel less shoes has been quite the craze these days right? I think (?) I'm satisfied with owning just one. Moreover, I'm currently itching to buy new shoes… Not again! Been controlling my impulsive purchases for a while because I'm saving up for the Bloggers United trip happening next month. 

Woopsie! Din't realize it is Thursdate today.. Will be leaving in a while to accompany the boyfriend and yes, my girlfriend duty calls me. Supportive much?! Haha! 

That's eeeeeeet guys!

Stay wicked!