The old adage of  'I don't know much about art, but I know what I like'  is an often overused one, but I really  like Jeremy Deller.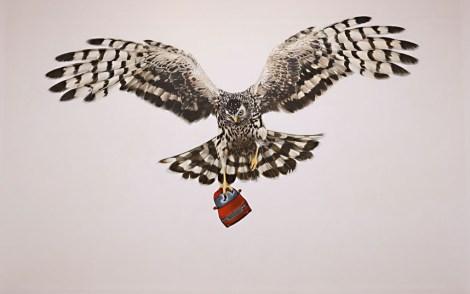 Ever since seeing a huge spider diagram which examined the cultural links between 'brass bands' and 'acid house', I have been fairly smitten with Deller's work. Add to that the installation piece which saw him recreate his bedroom from his early teens (complete with Manic Street Preachers posters) as well as designing an inflatable bouncy Stonehenge to be plonked in Glasgow during the London Olympics and I've been fully signed up to the Deller fanclub, inquiring where I can purchase a 'I'm a Dellerholic' official t-shirt, if anyone had actually made that.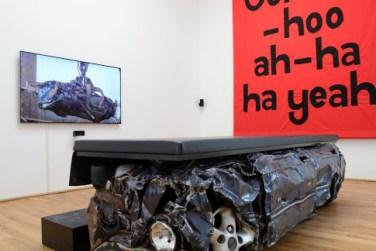 It seems that many artists try and encapsulate the idea of their work being 'quintessentially British' but fail to do it without it coming across forced or relying on lazy stereotypes. What is so good about Deller's work is that it's not pushing to be seen a certain way, it just feels like this is a guy speaking completely from his own reference points.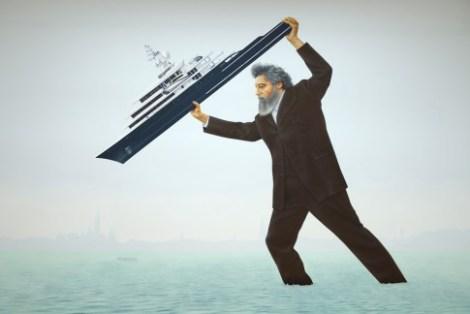 His work is currently being exhibited at the British Pavilion in Venice and showcases a mixture of new paintings, sculptures and film that fit to his style of nodding to the images associated with British culture and creating something new out of them.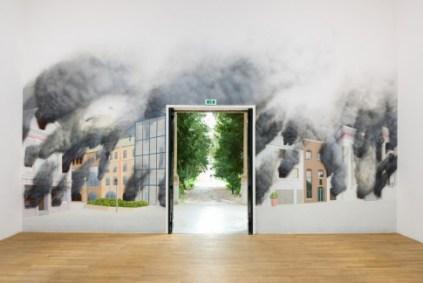 The exhibition is at the Venice Bienalle until November 2013, however if you don't happen to have your gondola at hand , then there is a plan to take the work on a tour around various sites around the UK in 2014.
More information can be found at the British Council Website.