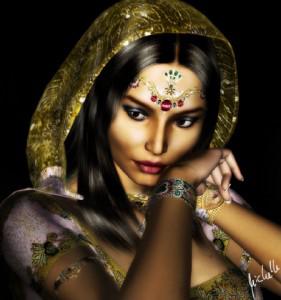 I remember during one of my many visits to New York I decided to see a psychic, Madame Ruby was her name and telling fortunes was her game. Of course I was skeptical as anyone would be but I figured what the hell. I walked up to her booth and she had me pull three cards. I don't remember which cards I pulled. She begin to talk to me and tell me about ….well you guessed it my love life. She begin to explain how when I have sex I'm not there emotionally, and that I already knew the great love of my life and how I was going to come into a large settlement of some kind. Well that was in 2007, and all I can say is, Madame Ruby I want my $15.00 back. For a year I sat up twiddling my thumbs and listening to love songs just knowing that somebody was going to knock at my door and proclaim their love for me…I just knew I was the real life Pretty Woman minus the whole prostitution career. Nobody came and swept me off my feet. The only thing that got swept was the damn dust on my floor. She was right about one thing; I already knew the great love of my life…..MYSELF!
Madame Ruby said some things that were on point but cash and love is what stuck out. That turned out to me the most interesting trip I have ever had in The Big Apple minus the time I had to climb a latter to an attic in Chinatown to buy some good knocks offs (hey I didn't know any better then). During that whole weekend I was constantly sought out by psychics. I was walking in Time Square when some gypsy lady walked up and touched my shoulder. I just knew this lady was about to say "thinner" like they did that man in that Stephen King movie and then I would wake up the next day 100 lbs lighter but instead she told me somebody was in love with me. I would've settled for the weight lost! The moral of this story is people will tell you what they think you want to hear. Hell who doesn't want to be loved and who doesn't want to be rich. Those are obvious things that most people want in life.
My sister also visited a psychic the same year! The next thing I knew she was at my house dressed like a gypsy burning up cinnamon and sugar in my good pots waving smoke all over the place as she explained to me she was bringing wealth into my house. A week later I was cleaning up and found $0.70 in my couch. Good looking out sis.