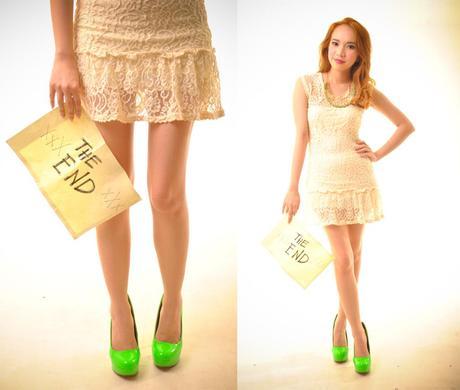 Look 365
Fin
Lace dress, Dimmy's. Neon green pumps, Luxury Mall. Necklace, PINKaholic.
Hello 365th look! Woohoooo!!!

Whew! I've finally accomplished my year-long challenge of posting one look a day.. I couldn't be any happier!! I've surpassed all the lengthy outfit shoots, intermittent brownouts, crappy internet connection, nasty weather, holidays, and everything else in between. Woot woot!!

We all know it's not that easy, circumstances can't be avoided. That is the reason I wanted to finish this thing, just like Dustin Diaz and all other people who tried 365 days challenge. They're uber cool!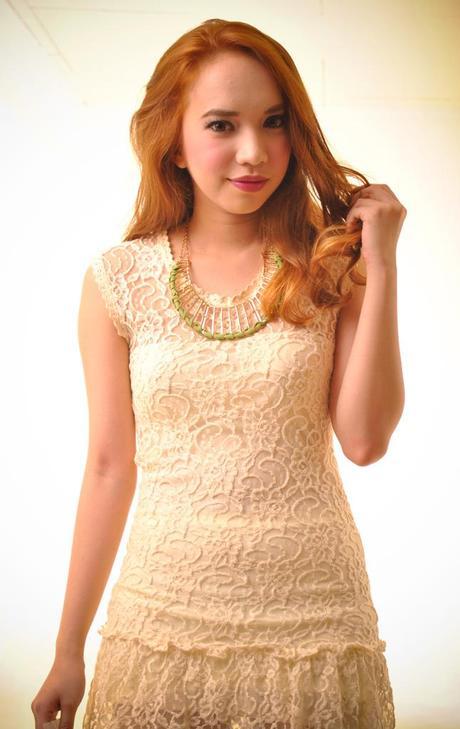 And as promised, I chopped my hair off after my project. It's shorter now compared to the butt-length ombre hair I had. Thank goodness it's over now. It was a punishment washing my hair, waiting for it to dry, tying it in a bun, etc. Love the new length and the new hair color though! Do you like it too?!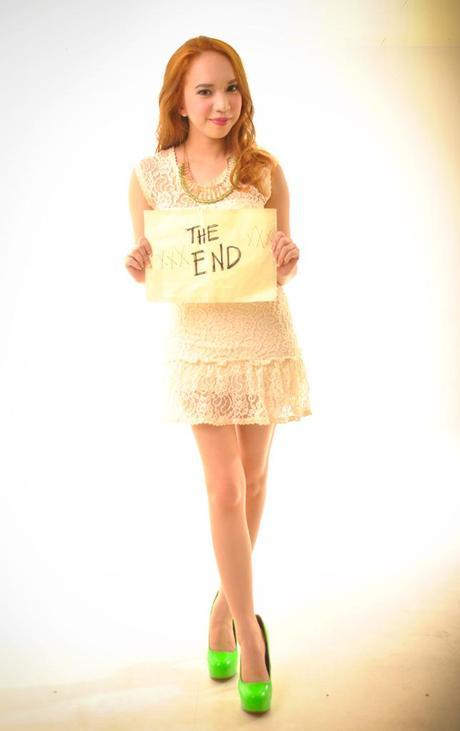 Now about the look, it is sort of 'celebratory' so I wore this dress. Thought it was the best way to end all the crazy thing that I've gotten myself into. Errrr, it was fit for the so-called celebration. Lol!
Got lucky I was able to shoot my final look in a studio. As to how I got there, it's a long story. Something to do with PINKaholic.You'll find out soon…

Thanks te Sheila for taking the photos of my final look. Lol!

Thanks for staying with me throughout my 365 looks project. What started out as an experiment grew to something more than blogging about daily outfit, talking about thrifting, and shoe hunting. Moreover, I never even expected to have gotten such recognition with all that I'm doing. I aim to inspire people and fellow bloggers, I still hope I do despite  the fact that I've already reached my end point goal. As I've said before, there's nothing to worry for I'll still be posting looks. It is part of my system now.  Sharing outfits, newly bought stuff, fashion musings, and a whole lot of crazy. 

You'll still be seeing The Wicked Ying! Lezz celebrate!!!

And before I end this post, can I just say something?! FUCK YEAH I FINISHED MY 365 Looks Challenge!!!!

So stay wicked!