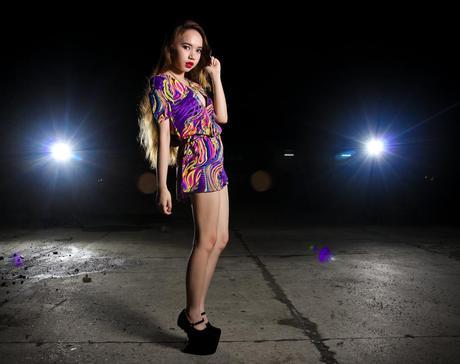 Look 364
Marbled
Hello 3-6-4!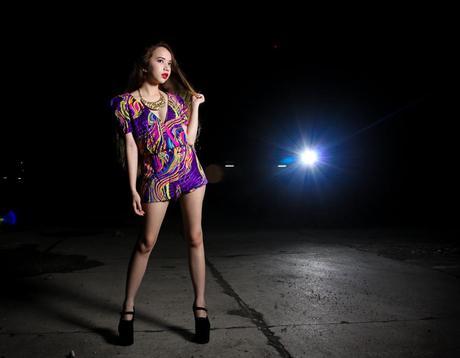 I got a marbled color playsuit/romper. Purple being the dominant color, it also has pink and yellow in it. Love love love purple!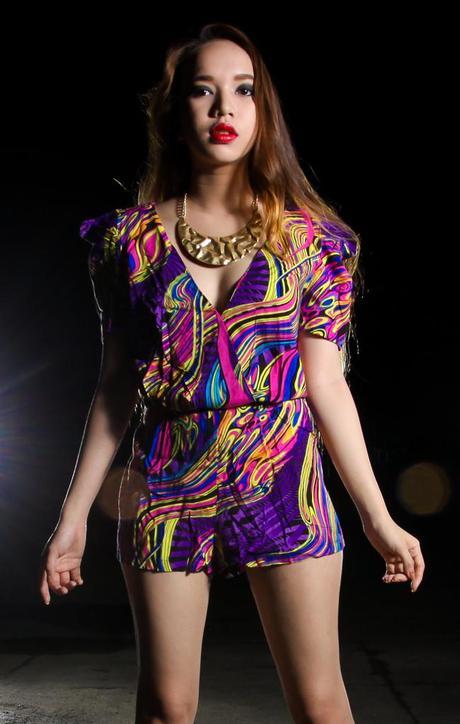 I never really had the courage to wear it because it has a deep-V neckline. So here goes nothing!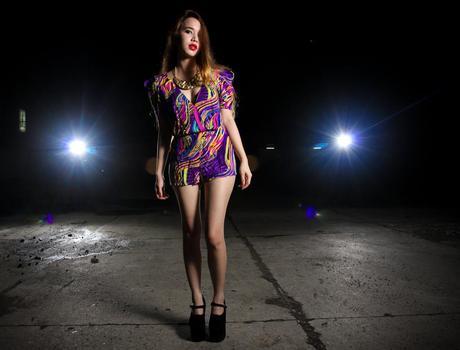 Can't help but say that I love the lighting. Don't have any clue where boyfie takes inspirations or ideas from.. We started out with this night photography/night strobing thing way before the 365 looks project started. It's our (kinda) first love.

Anyway, I ran out of outdoor photos today. Might have to deal with these… Oopsie!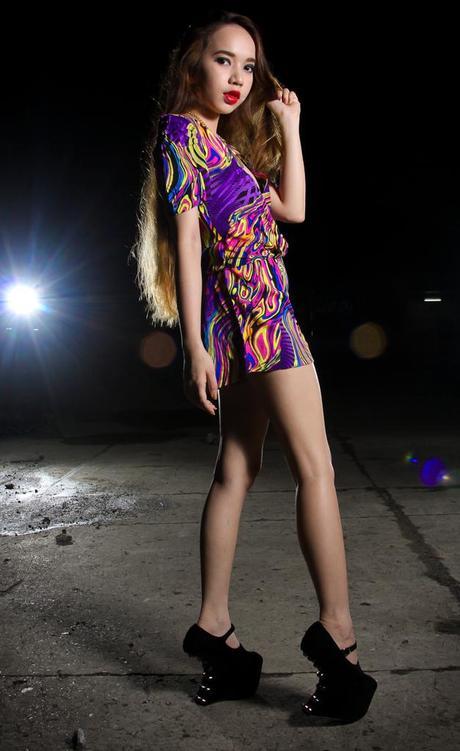 Showing off my shoes and basically experimenting with poses. You know how particular the photographer deals with that.. I'm trying!!!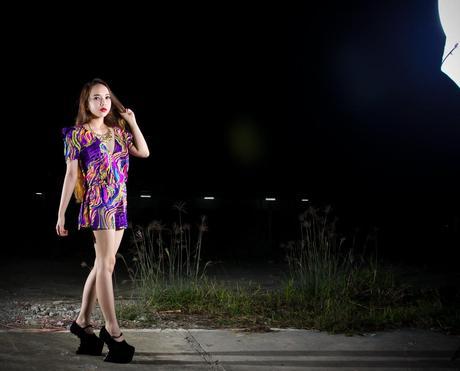 Here's the set up! You could still see the umbrella.. Lol!
Suffering from a great deal of narcolepsy today. I'm overly sleepy for some reason I can't explain. I've had enough hours of sleep but it's still not doing any well..
Anyhooooo, went for a short trip at a nearby salon today. I don't know what food boyf ate but out of nowhere he treated me on what appears to be our "spa day". Mani, pedi, footspa… Happy me!

Now I'm drowsy again, I might ask him to go out for another massage spree.. Teehee!

Stay wicked!