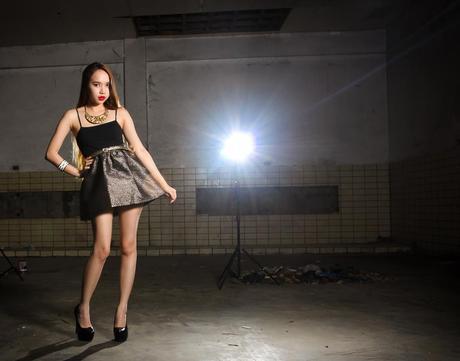 Look 360
Full Skirt Twirl
Black tank top and gold belt, Forever 21. Skirt and accessories, PINKaholic. 
Completing a full turn with matching twirl for Look 360!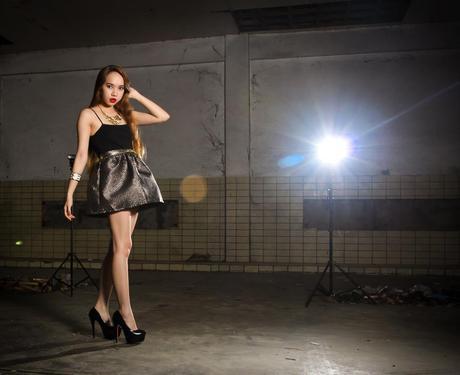 Got this skirt from Steph. It was perfect for the shoot because I dint have much stuff that would go well for night strobing activity. A metallic skirt would be fun when the light hits it right. What do you think? Achieve?! Haha!!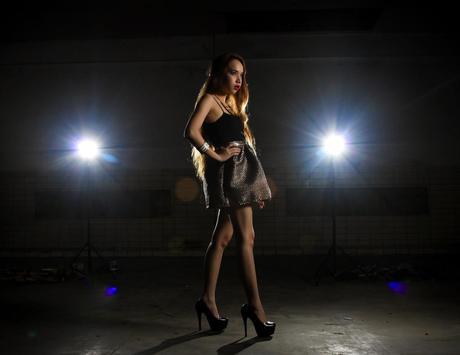 The third flash was a tad bit of a problem so I had to choose photos from the set well. The 3 flashes would take turns giving us headache as well as wasting our energy checking the settings each and everytime they would not function. It's more stressful on boyfie's part though. I was like standing there and pose whenever he'd test the set up. Haha!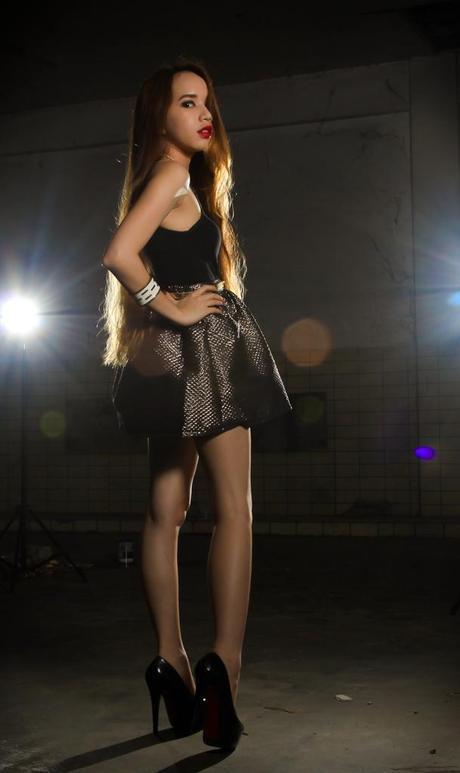 I love ze super high black pumps. Take note of the red soles.. Very "Louboutin" lang!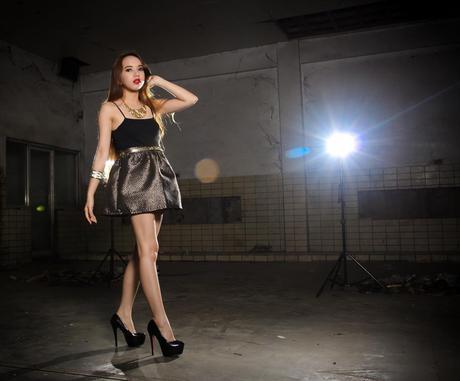 I was instructed (yes, 'instruct' would be an apt verb) to do unusual poses. Meaning, not the usual "standing up posing on my right" kinda thing. I tried my best to look fasyown or editorial-esque. Well at least I tried… Lol! 
I'm gonna chop my hair off real soon. Next week maybe.. All I know is that I'm dead scared it's going to be too short when someone cuts it. Boooo! I've been true to my word that I won't chop it off. Errr, not until I finished my 365. Sooooo, I'm still thinking…and (sort of) enjoying my annoying hair length! Haha! By the way, we had a short meeting with the sisters behind PINKaholic today. It's a fun project. To make chika about it soon okay?! Teehee!!
Stay wicked!