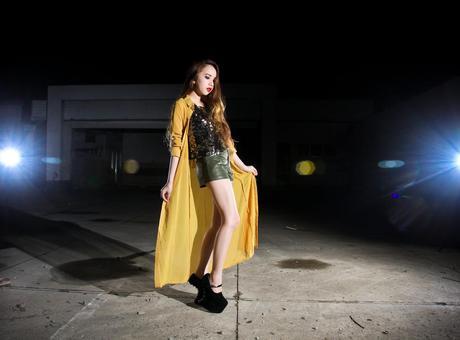 Look 359
Night Crawlers
Sequined top and full length cardigan, PINKaholic. Leather shorts, WAGW. Heel less shoes, Vishoes. 
Part 1 of 3 of our night strobing; the reason why I posted my look so late last Tuesday. I manage to change into 3 different outfits in a span of a mere 2-hour period. While boyf was all too busy setting up the strobe lights, or remote flashes for that matter, I was at the backseat changing into look after look after look. Thanks to the (very very) dark abandoned building which happens to be a former gasoline station, I was saved from peeping toms or more often called as voyeurs.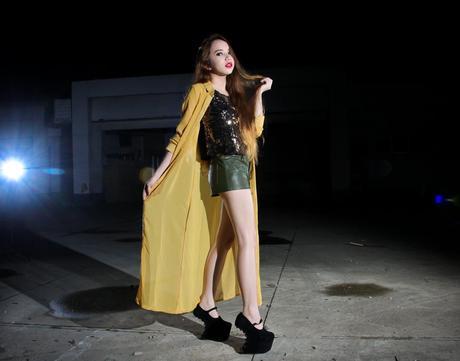 Pekpek shorts ang peg! Pagbigyan na! Hahaha!!

The smokey eye make up isn't even visible; the red lips proved to be a smart choice I'd say. Spared with a few minutes before leaving, all I could do was to grab whatever clothes I have here. You might have to excuse the not-so-fasyown looks okay?! I did my best not to look ordinary or average or whatever. Haha!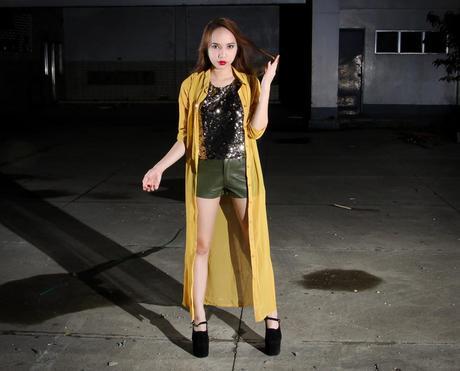 Hello round face!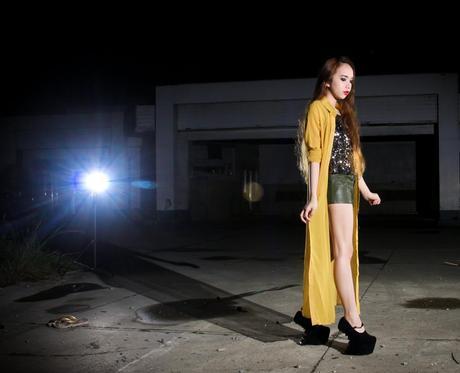 Just to show you a little bit of "bloopers". You could actually see my slippers situated at the far left side of the photo. My slippers never ever go far from where I shoot. You might catch a glimpse of them sometimes if you get lucky. Teehee!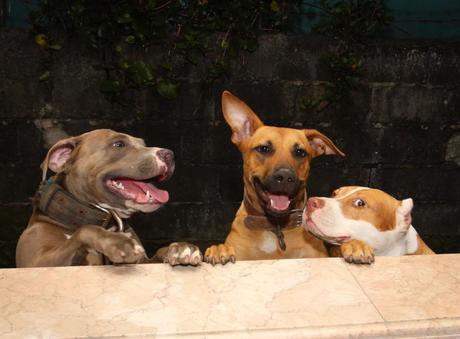 If you've missed yesterday's post, here's another photo of our babies namely Charcoal, Penguin, and Amber. Amber looks so funny here. Yes, she's photogenic like that! Kyoooooot! Lol!
Leaving early. It is boyf and I's scheduled 'Thursdates'.
Catch up with you soon. Gotta goes okay?!
Stay wicked!