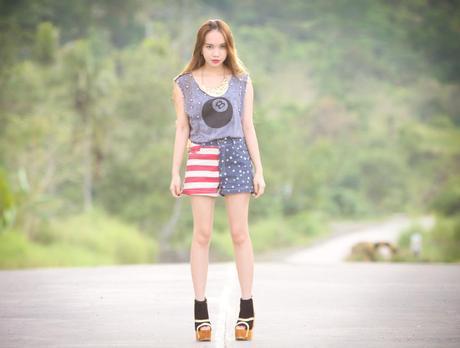 Look 357
I Won!
Loose top, necklace, and flag shorts, PINKaholic. Kami booties, Gold Dot. 
Well, this was the mini photoshoot we did last week. Told you it was some sort of 'life and death' situation. I was literally in the middle of the road where speeding trucks roll by.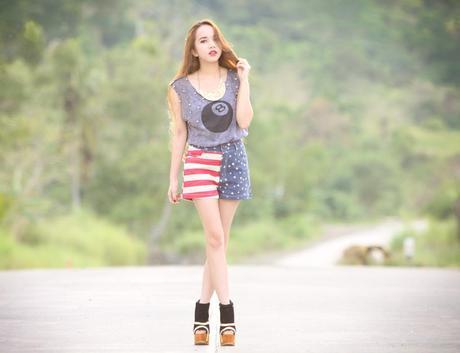 Love this photo a lot.. Ze smokey eyes are noticeable.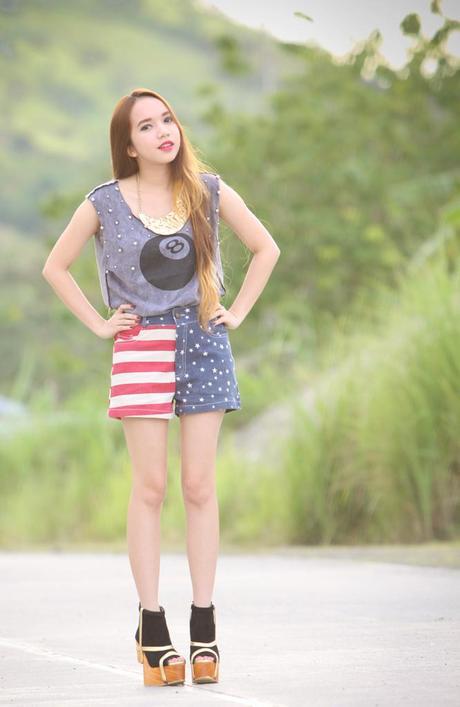 Knees shaking!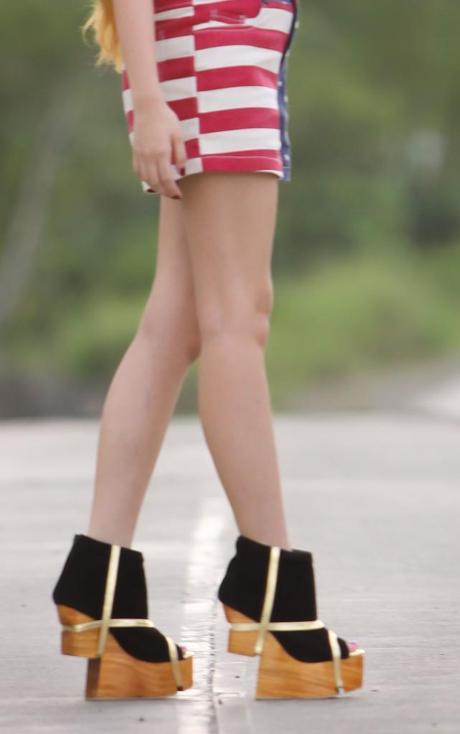 Shoes. They fit so well.. I still need to practice how to walk in them. Can't wait for another Gold Dot pair on it's way to my doorstep! Kyooooot!
The shorts was reminiscent of the infamous photo that has spread over the internet because of MEGA Magazine's contest. Guess what, I won! Haha! I couldn't be any happier.. I have lost all hopes of winning because first, I felt like I did not do my part enough to campaign for votes. Second, I did not make a separate blog post about it although I plugged nonstop with my daily looks. The last few days was kinda so so..
Buuuut, when I read the tweet, it was uh-mazing! I did not believe it at first so I had to click the link and read the article twice and read my followers' mentions. Di pa nag-sink in til now!

To my Twitter followers, Facebook friends, blogosphere friends, PINKaholic, DAS, Gold Dot (for the RTs) and my bosses who also voted for me, you guys are best! All I can say is THANK YOU! *Ang drama!!*
Celebrate with me?!
Stay wicked!