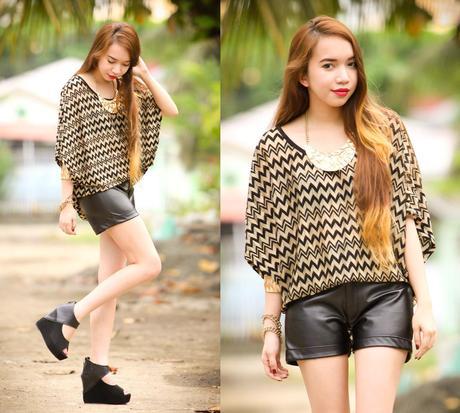 Look 355
We All Act Tough
Skipped the 'tagging' part coz I've already worn these stuff in my prev looks. At least I've made a point to make my lazy excuse legit. Sort of… 
Believe it or not I'm actually counting the days til I reach my 365th look. I'm even wondering what makes me excited about finishing it? Would I stop posting looks? Or perhaps go on a loooong blogging hiatus? I really don't know..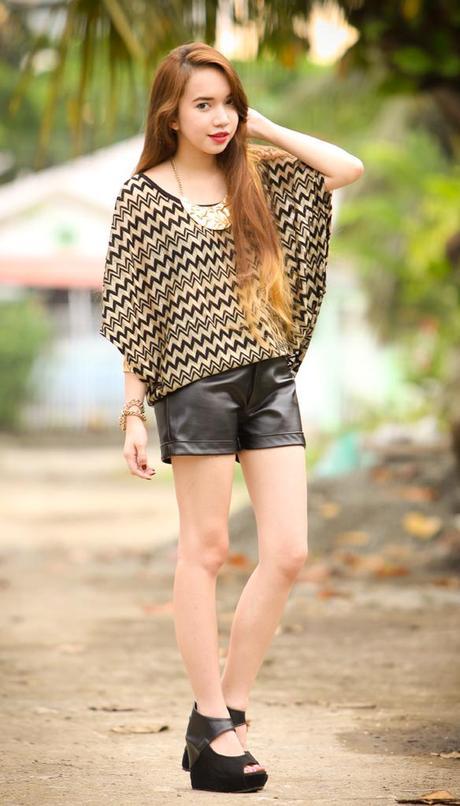 Stuck with two colors.. I love zigzaggy prints! Heeeee!!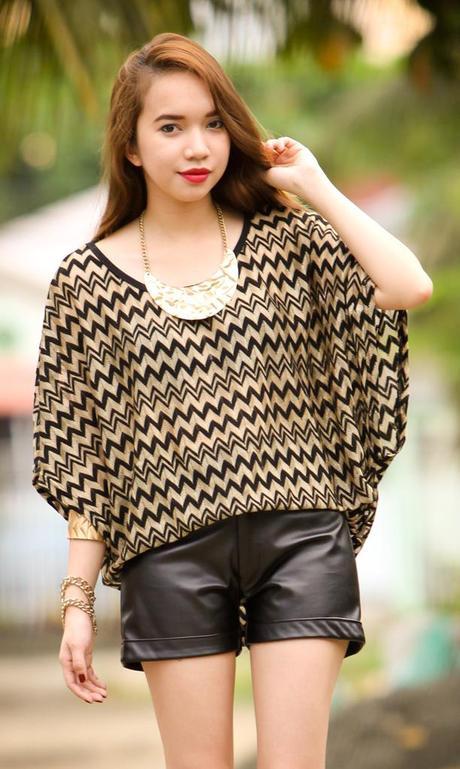 Hate it whenever my accessories aren't noticeable. It's almost 'not' there, no?!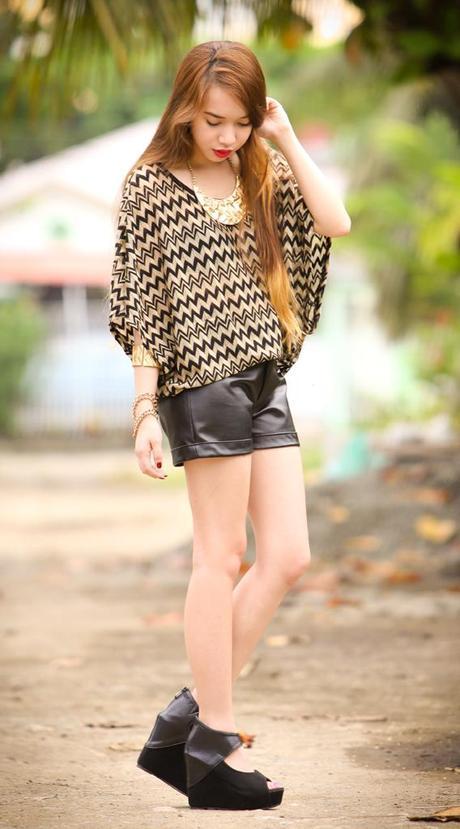 Taking these leather/suede babies out for a spin again. I've only worn them for shoots. They don't fit quite right (although they are size 5) so I was weighing my options if I should find them another mommy or stay with me.

I'll make this post quick as I have other things to attend to.. Not to worry though, I'll be up all night and tweetin'. Follow me @wickedying and let's chirp away! Haha!
One more thing, thank you for visiting my blog again and again and again.. This week has been a blast as I have reached highest visits. You guys are awesome! Big big thanks!

Busy as a bee tonight; movie time later with my man.. Lol!
Stay wicked!