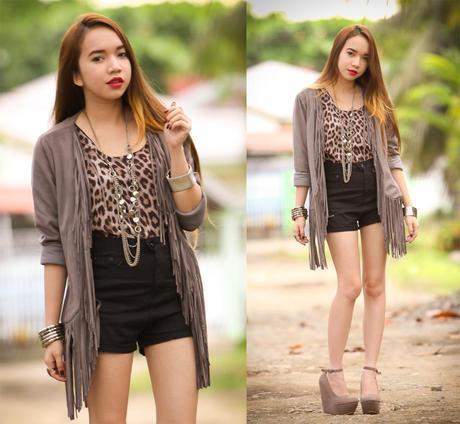 Look 353
Fringe Series
Leopard print top and black highwaist shorts, PINKaholic. Fringe cardigan, Forever 21. Layered necklace, FashionSpot Shoppe. Gray suede wedges, Genealogy FashionHouse.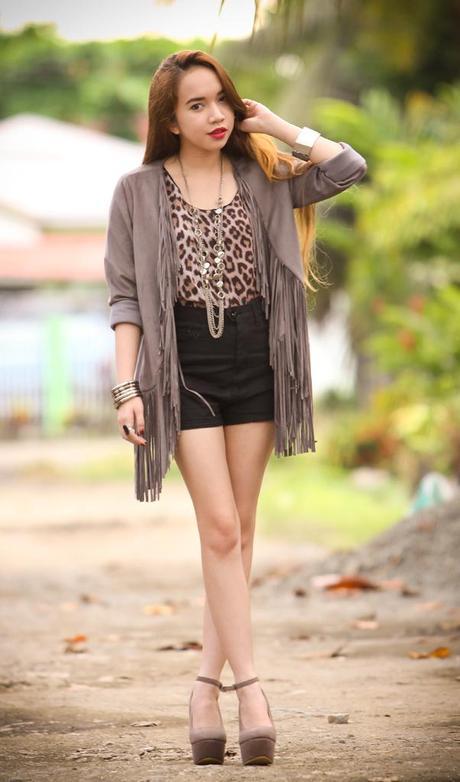 Never had the slightest plans going out on a gloomy afternoon to shoot, but since all the photos in my folders are used (and posted) already, it left me with no choice. I checked what's left in my trusty paperbag here at boyf's place if I still have enough clothes that I could utilize and possibly create a few looks. Just got lucky!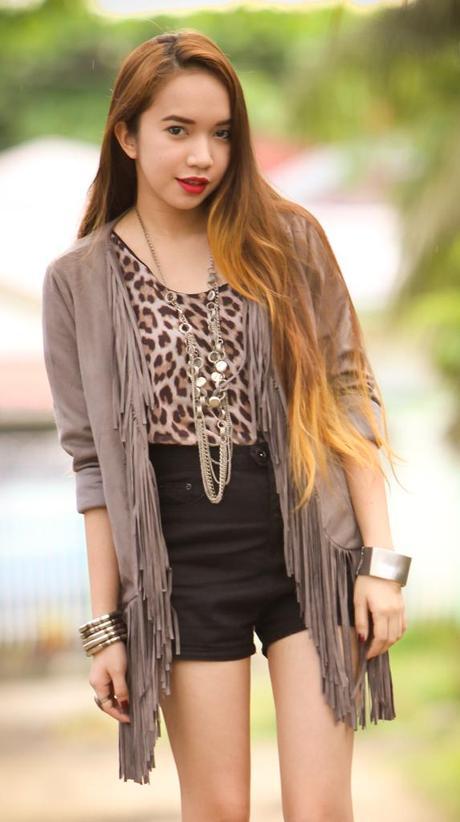 Today's look is basically tank top and shorts combo. Good thing I found this 'long forgotten' fringe cardigan, or jacket, whatever you like to call it hanging in boyf's closet. I'm starting to think I'm invading his place a little (or a lot). It's as if I live here but no, I work here and he's my boss. Talk about awkward! But it's an advantage too, yes? Haha!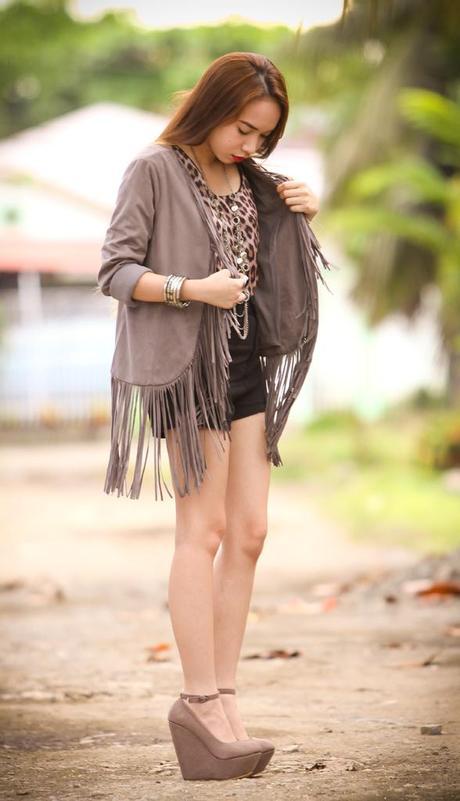 This particular cardigan caught my interest. I remember glancing at it at one of the mannequins inside Forever 21′s vast space. Stared at it for a full minute as I inched closer and closer, looked for the tag and boom it's on friggin' sale. Got me sold!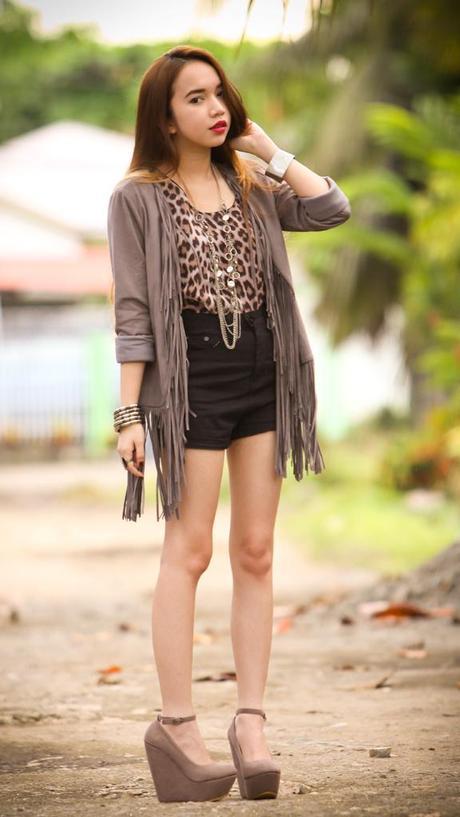 Shoes — They look pointy when viewed sideways but they don't look 'that' pointy to the one wearing them. Top view of the shoes is misleading. However, they're sure as hell comfy though not to mention the convenience of having removable ankle straps. 'Nuff said!
Anyhoooo, it's Friday…….again! Days come by pretty quick. Seems like yesterday we're still celebrating new year, then my birthday, then now March is bidding goodbye! Oh well…

Speaking of birthday, it's my blog's 1st birthday today! Yep, I had to check my whois record just to confirm that it is indeed my blog's first anniversary. Couldn't thank my readers enough for the continued support and whatnot. Still thinking of ways I could give back to all of you, a giveaway is a sure fire on my list. Hmmm….
Happy 1st Birthday The Wicked Ying! 
Lol!
Stay wicked!