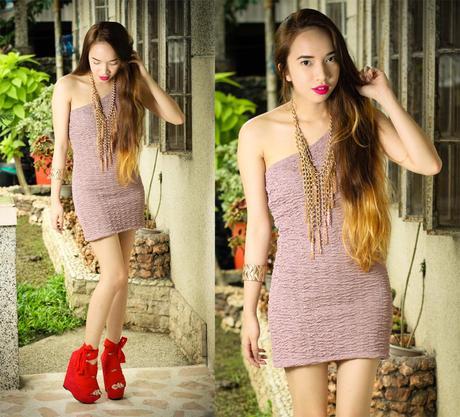 Look 317
Something Red
Asymmetrical textured bodycon dress, PINKaholic. Accessories, Bubbles and Forever 21. Red bandage wedges, DAS.
As promised, here's what I wore last Tuesday or better yet known as the VDay. Lol! The event calls for ladies to wear to wear red dress or red shoes or both if you're crazy like that. Haha! So among the two options, I chose red kicks of course! I had been doing a tiny bit of shoe-hunting weeks before the date. Success, I found one for moi!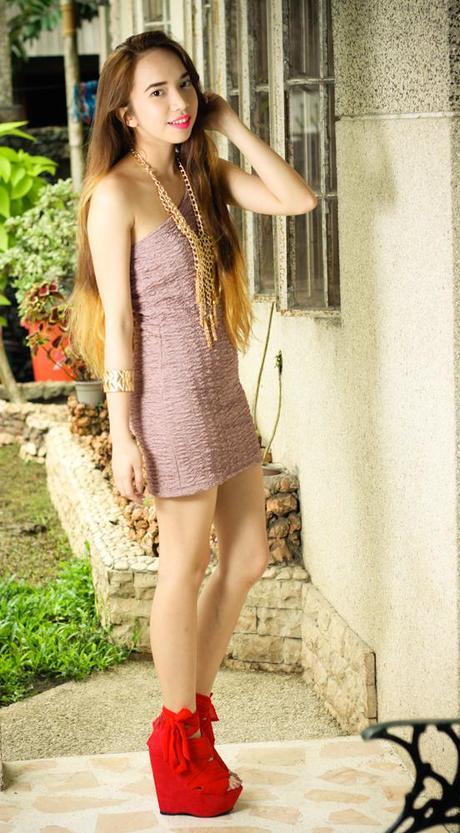 Errr, am I smiling? Wth?!!
Now about the look, I got this dress from PINKaholic's Valentine collection last year. Didn't bother to buy any new dress as I'm saving it all for the shoes. The dress, I had it adjusted to fit my size thanks to Steph! Because it's plain and textured, it wouldn't hurt to use heavy accessories such as these long gold chains from Bubbles. Laveeeeet!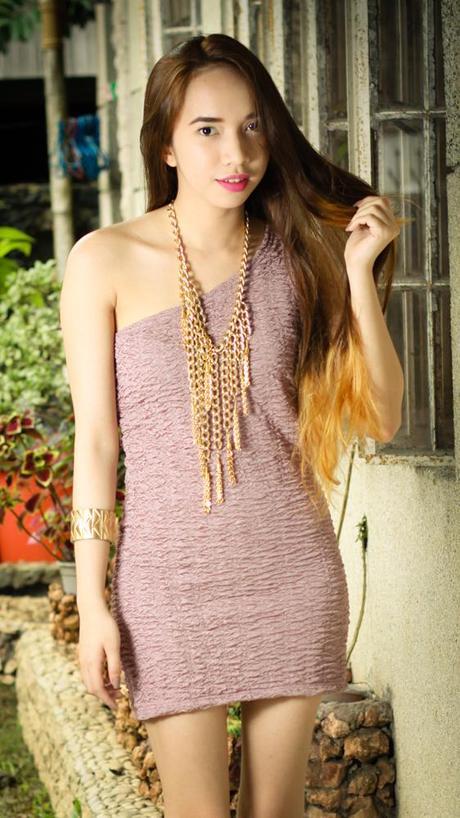 Asymmetry.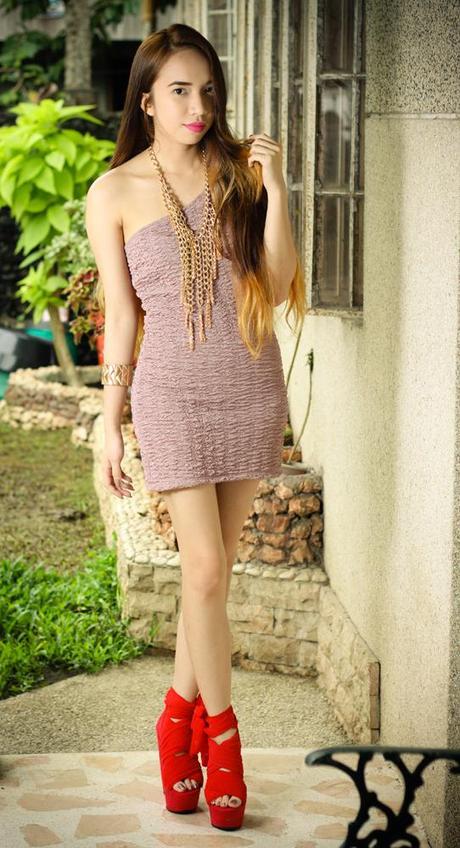 I'm feeling all feminine that time. Not only am I giddy about wearing something out of the box but hey, I'm wearing a freakin' dress! Rarely happens. And by rarely, I mean it doesn't happen that much. Seriously.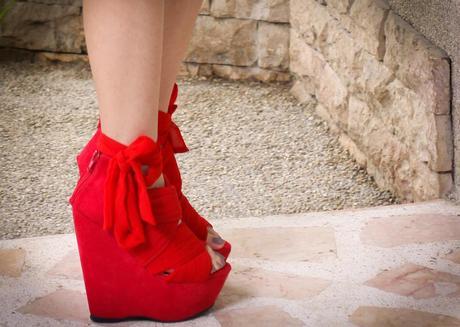 Found the perfect pair and it's L-O-V-E!
I was actually crushing on a DAS 14; Anne Curtis has a customized pair of those too wherein she wore it loud and proud at her concert, see here. I wanted DAS 14 in RED but then it would take 2 weeks or so to make one. Now that I have to pass. Thanks to Sureen for being so friendly, she answered all my queries. Quality ain't even an issue here coz it's worth it aaaaand it is uber comfy too. These babies serve as my birthday gift to myself… Awwww… Hahaha! Love this pair to bits!

Have a great evening (or morning) everyone and congratulations to the new registered nurses!
Stay wicked!