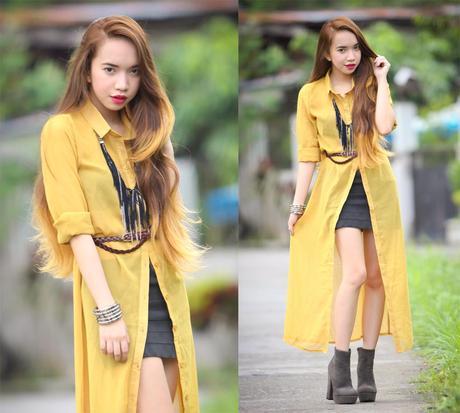 Look 316
The Hangover Valentine
Full-length mustard buttondown and bangle, PINKaholic. Black bandage skirt. Gray suede booties and tassel necklace, Forever 21. Braided belt, Folded and Hung.
Look of the Day and my official 400th blog post. Eeeek! I blog too much and the fact that my blog ain't even a year old yet makes the thought worse. Lol!
When everyone's dressing up in girly, dressy, and feminine, I like to veer away from the expected by wearing something different. I've had this full-length buttondown since new year came. Finally got to wear them, in a look to say the least. I don't think I'll be able to wear this out while rolling around the city or something like that. Nope. Can't. Dare.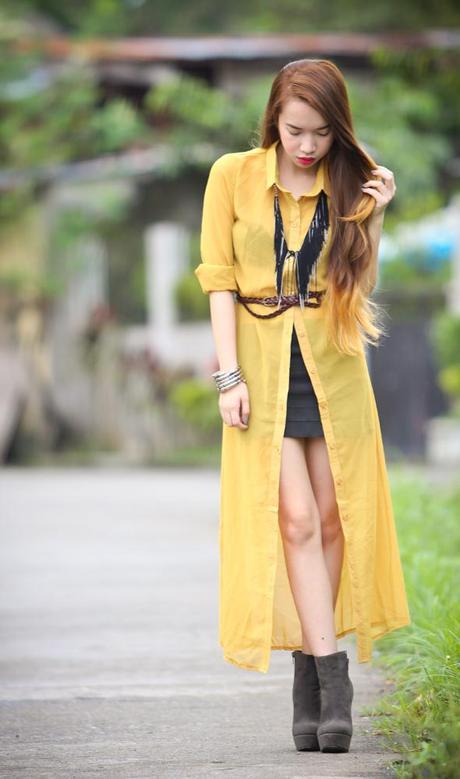 Photo heavy post today. I guess that's what a teeny tiny hangover does to you. Or me?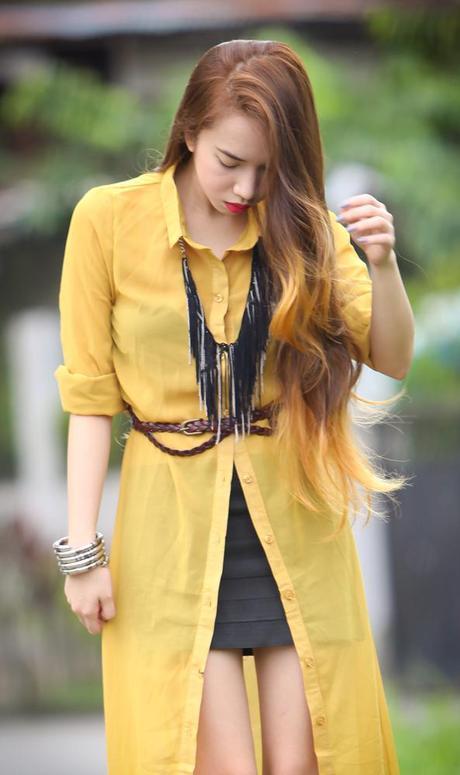 Lookbook friends noticed my new hair color. So far, comments were good. What do you think?!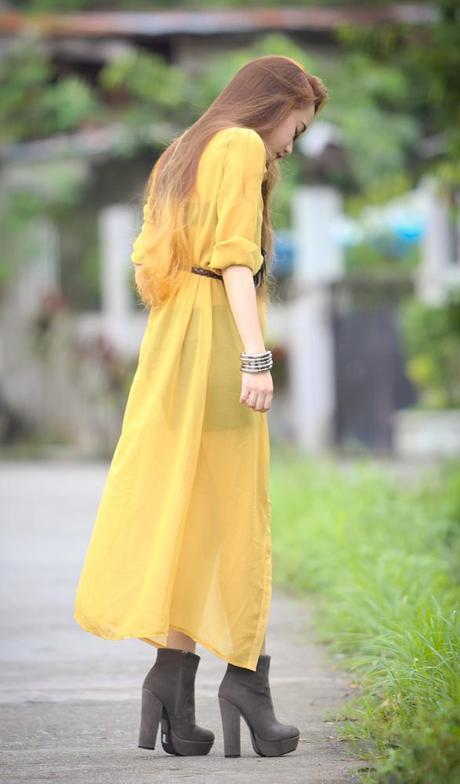 Letting you see the full as in FULL length. Never had an item like this til now…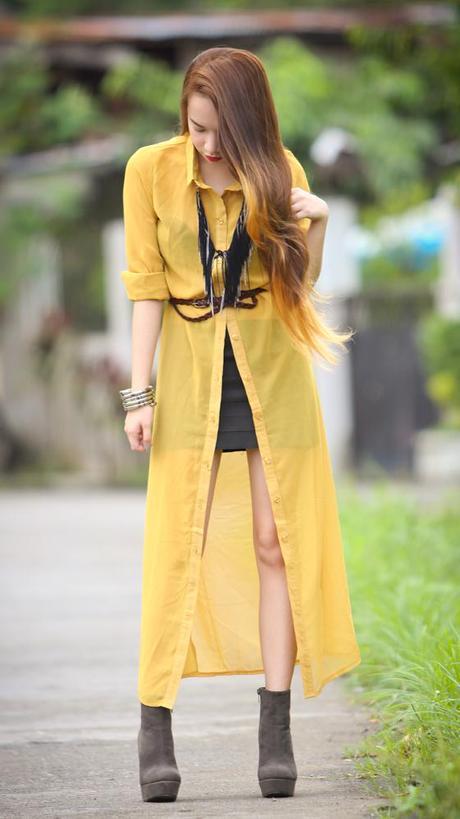 Yesterday was a blast. Yes, you could tell even before you read this post thru my title. Haha! Heavy dinner, early drinking sesh after boyfie's gig  results to a rather early exit. I was home before 1AM. Scary! We rarely go home at that time. That's too early for us. Overall, I had fun at "VDay". Boyf was and is sweeeeeet.. Lol!

Anyway, as I had tweeted, I wore my DAS 16. I was aghast that with all its 6-inch glory it is surprisingly comfortable. I survived standing half the entire night. Oh well, the wonders of good quality and lovely shoes. Can I just say uh-mazing?!

Stay wicked!