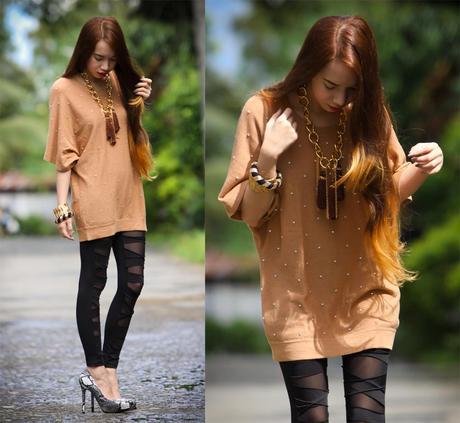 Look 315
Embellished
Embellished knit top, Forever 21. Mesh leggings, FashionSpot Shoppe. Shoes, Aldo. Accessories, Bubbles.
Look of the Day!
My bad.. Excuse the not so busy look as I haven't had the time to take an outfit shot of what I'll be wearing tonight. Booooo! Yes, the rain has been on going crazy switching on and off tirelessly. Hopefully it will be another story tomorrow. Good weather puhleeze!
In love with this top! I don't even want to wear it because I don't want it to be washed up and stretched out. It's a bit pricey compared to other F21 stuff, but I think it's worth it because the fabric is loooove and the diamond-looking studs are all over the shirt. Yep, even the back part has studs too! Teehee!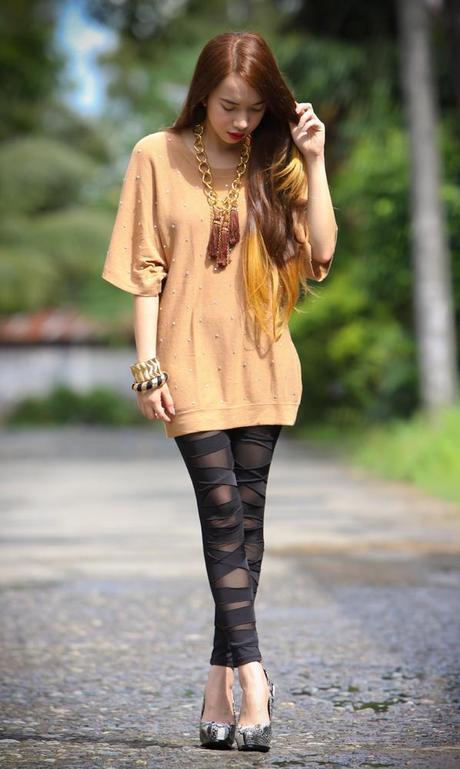 So I know the details here are cuh-razy! Embellished, mesh leggings, snakeskin pumps, tassles.. I was in such hurry that I did not bothered to check if it looks okay as a whole. Lol!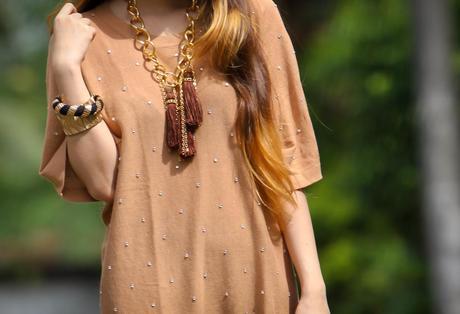 Accessories galore! This tassel necklace is my personal fave among the bunch I recently got!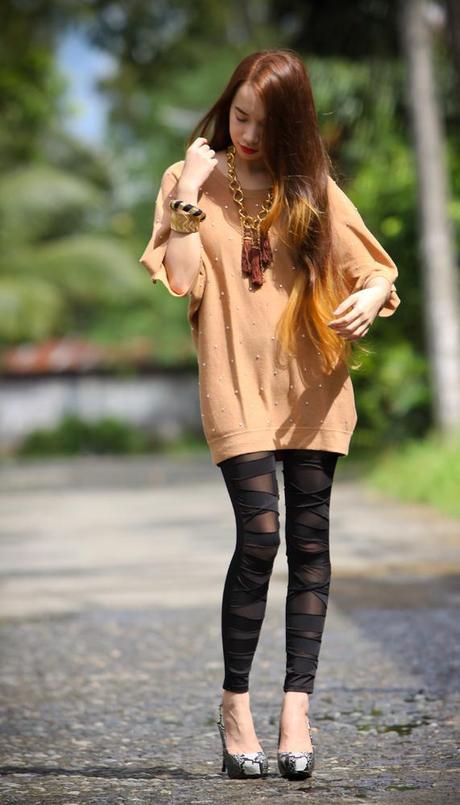 How's your Valentine's day going?! As for Charcoal Monkey and I, we just had an early dinner at a Chinese restaurant. Buffet meals made us super full. Baboy syndrome is kicking in at this very moment! Urrgggghhh!!

Thankful hubby is still being oh so patient with me and my tantrums. I knoooooow right?! I was acting like a total brat yesterday that I did not expect this day would be okay. Haha! We'll be going out in a little while too. Lalaloooove it!
Dinner + night out = Happy me!

Stay wicked and in loooooove everyone!
Lol!