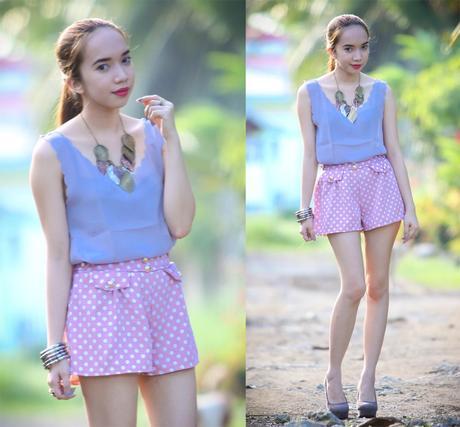 Look 311
Playing with Pastels and Dots
Scallop top (I forgot where I bought it!). Polka dot shorts, TheStyleMachine. Gray suede pumps, Forever 21. Random accessories. 
I miss having long titles compared to short phrases. Haha! Half of the time I spent on blogging is usually thinking about the title. The other half would have to be blamed to post-processing. Whew!
I'm back to playing with pastels too! I'm always in dark colors, edgy-ish pegs that it's time to soften out starting with pastel colors and intricate deets. Intricate you say? Yep! Notice the scallop cut on my top? The dots and tiny gold buttons on my shorts? I think altogether they add a dash of cuteness little girl appeal. Well, at least for me… I don't know about you guys! Lol!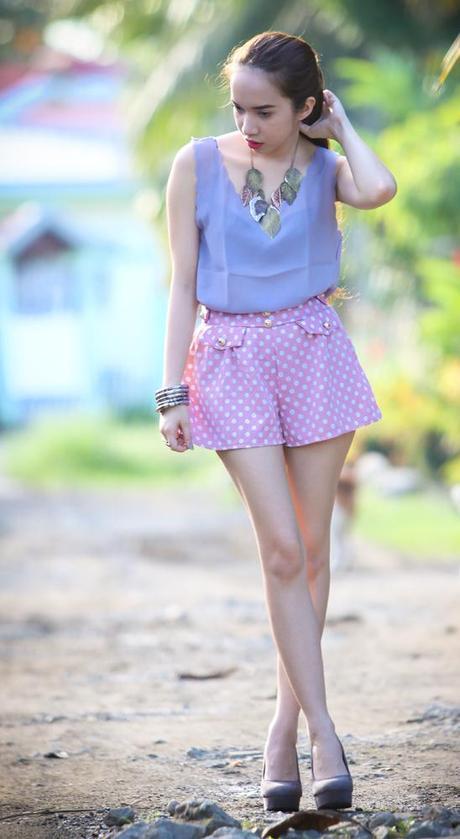 I rarely style my hair up in a ponytail or in a bun during outfit shots. This time I knew I had to.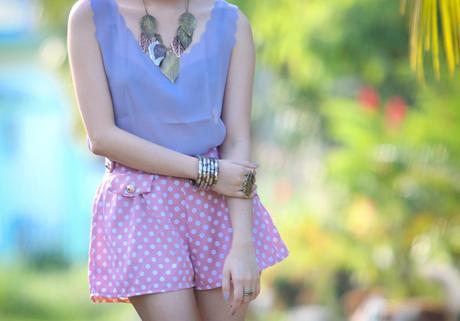 Is this "excessorizin'" already? Whatcha think?

Ooooh, by the way… Got new accessories from Bubbles! Teehee! I'm grinning from ear to ear right now.

Thanks to Angel of LoveYourFeet Heels. Her Bubbles pre-loved accessories are A LOT! Swear! Lucky me got to grab a few before everything went S-O-L-D!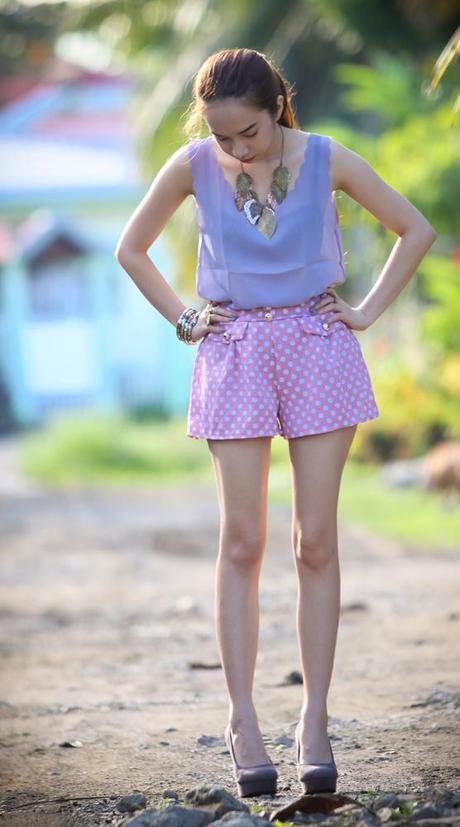 And another sumfin' sumfin'!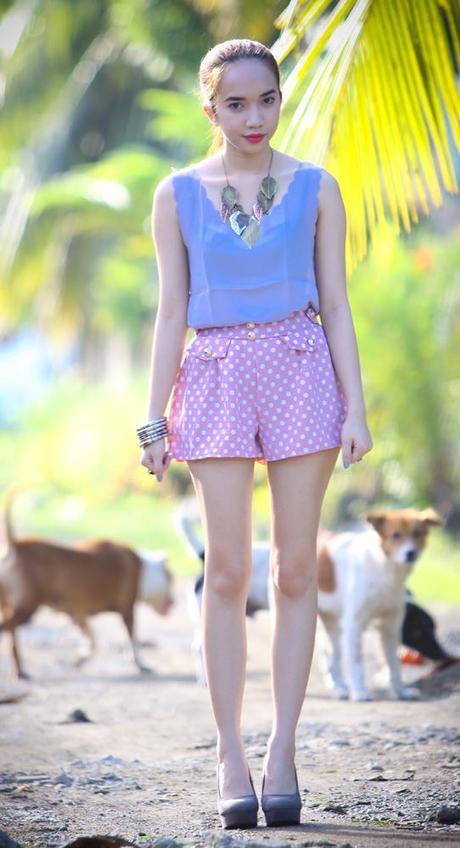 The entire pack of doggies just joined me. I guess Amber spilled the secret to them on how to sneakily pose behind me. What to do now? Almost all of the photos have at least one dog in the background, or foreground if I may say.

It's Friday! Woohoo!! Where you guys headin' out tonight?!
Stay wicked!