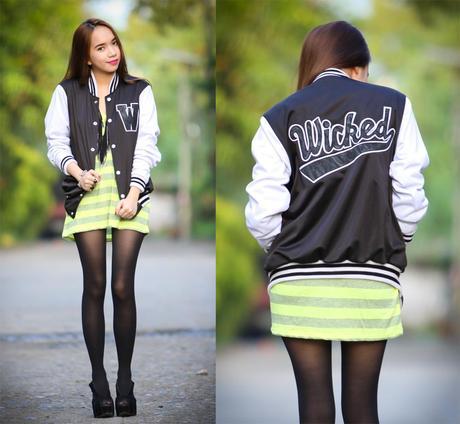 Look 308
Am I Too Late?
Neon tank top and necklace, Forever 21. Customized varsity jacket. Black suede wedges. 
You might be squinting your eyes sayin' "What was she thinking?". Lemme explain, first thing that popped inside my mind when I got my customized jacket was to pair it with anything that's solid neon.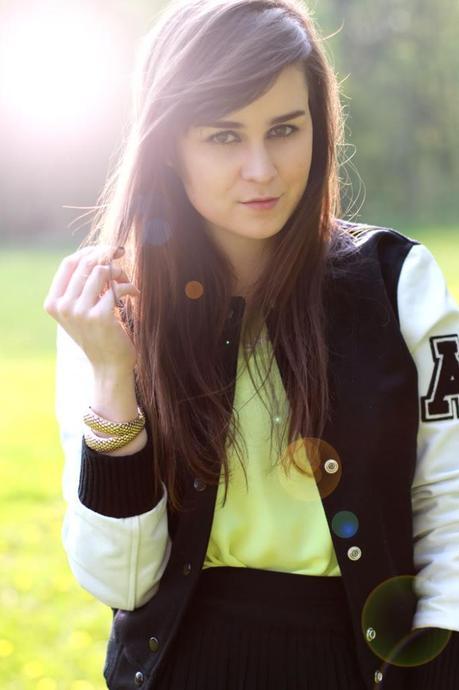 See?! That's what Andy of StyleScrapbook did.  I'm still wondering why she has awesome photos. Or maybe she's just fortunate enough to live in a nice place with amiable weather and such.

Everytime I run out of idea what to wear, I turn to Lookbook queens for inspirations. And oh, let's not forget NastyGal too! I find some ensembles/looks that are achievable without looking like it's an exact copy of the outfit. That's it… End of story!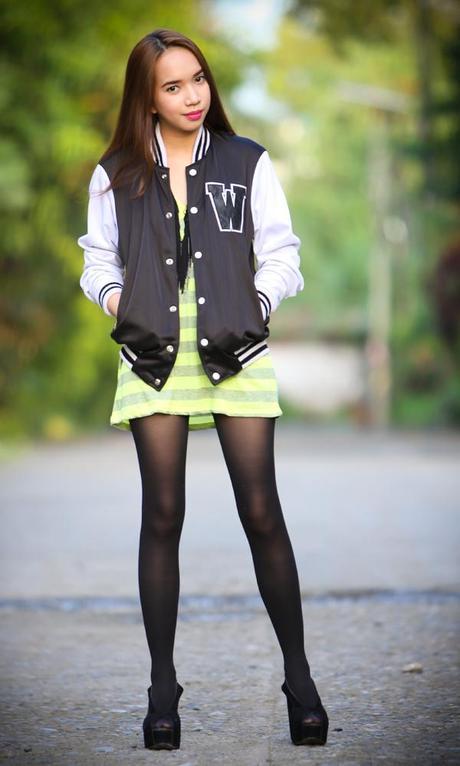 Resorted to my oversized neon tank top, it's the only thing that's closest to the outfit in mind. Didn't bother to choose bottoms, I ended up wearing tights instead. I don't know why but they come in handy when I go literally blank.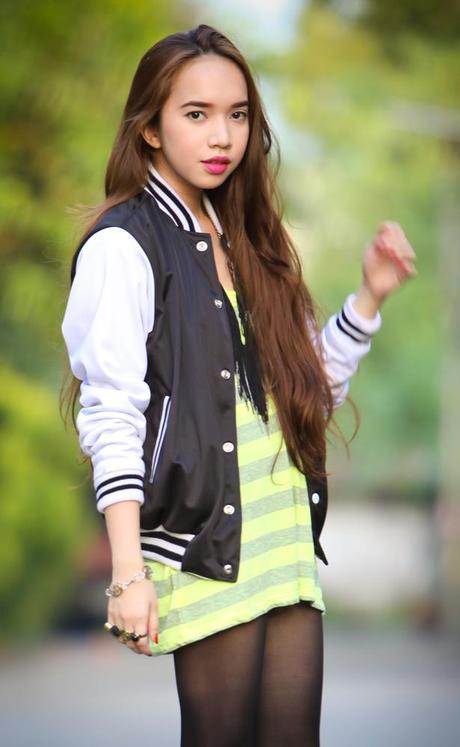 And by blank, I mean blank with matching blank face. Eeeewie! Lol!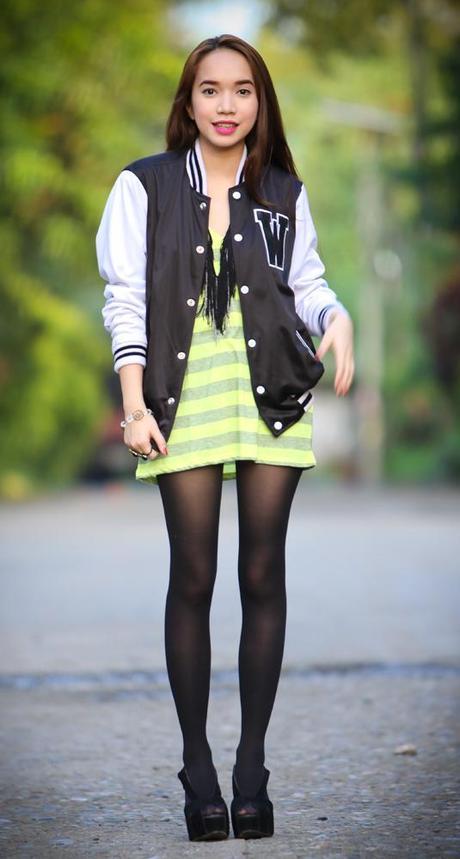 Reminder, when the camera is working, stop talking! Another eewie!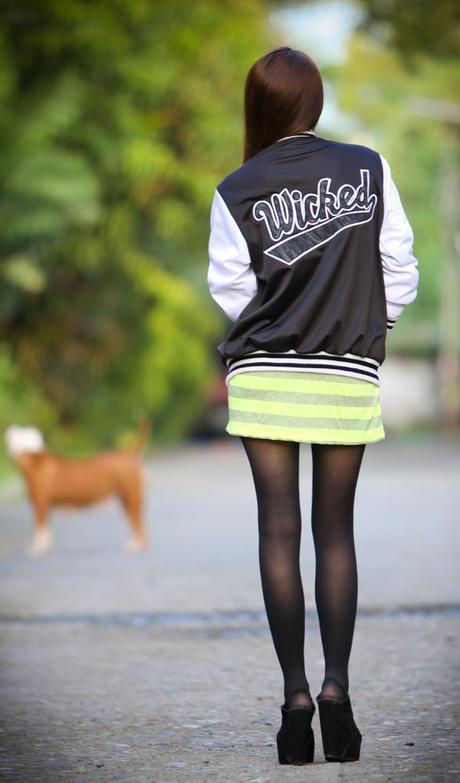 *Scoliosis*
Wicked jacket huh? Amber's posing with me too! Maybe we should start dressing her up too. What do you think? Nah! Maybe not…

What's everyone doing? Tuesdays are prolly my most chitchatty time of the week. That's because I've been on a day-long hiatus from cyberspace during Mondays. Now I'm back again, tweeting, blogging, and doing just about anything!
Stay wicked!