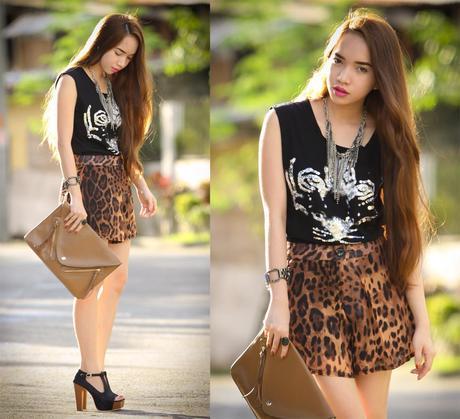 Look 302
Seventh Street
Sequined top and animal print shorts, PINKaholic. Envelope clutch, SM Parisian. Shoes, Asianvogue.
Look of the Day number 3-o-effin'-2!
Brown and black are the best combo of colors in an outfit. I see to it that I stick to a few colors and avoid having 4 or more in a single look. I don't want to look like a clown or something in that sense. As you may have noticed, the only pop of color you'll see is my pink lippy.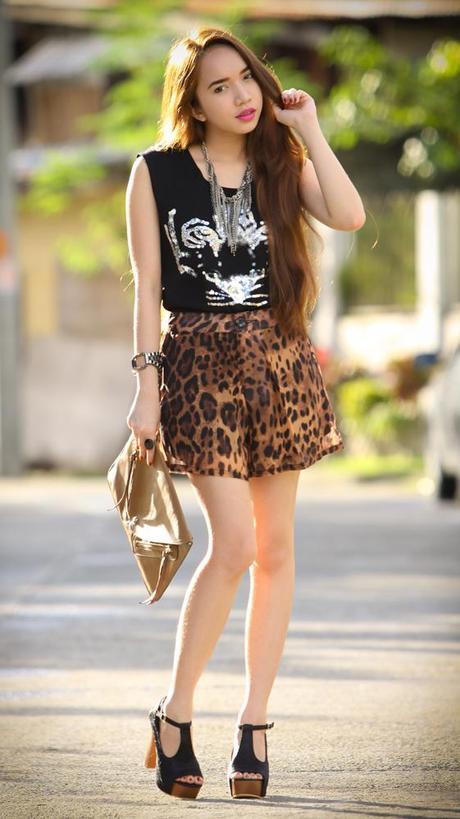 We took this photo at 7th street, we live at 8th. See the difference? They got the cutest (and smoothest?!) cemented road ever! I seriously don't mind walking a few meters from our place just to shoot my looks here. Dang! I sooo envy their peaceful street. It's free of anything that's practically annoying me such as vehicles, withered leaves scattered on the road, muddy pool of water, etc.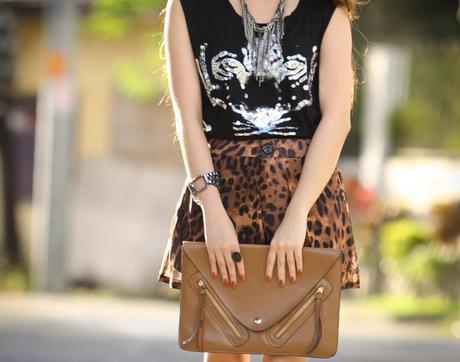 A closer look at my accessories and sumfin' sumfin'…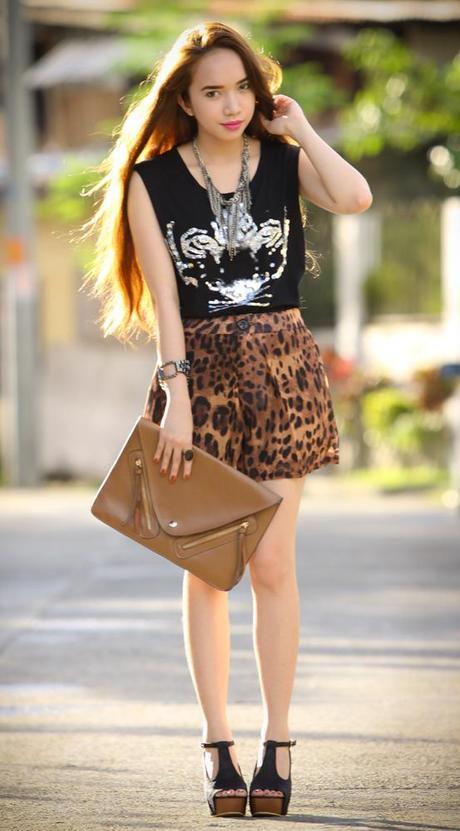 Tomorrow should have a sunny weather like this! I ran out of looks already.
I wanted to take photos in this place again….like a boss!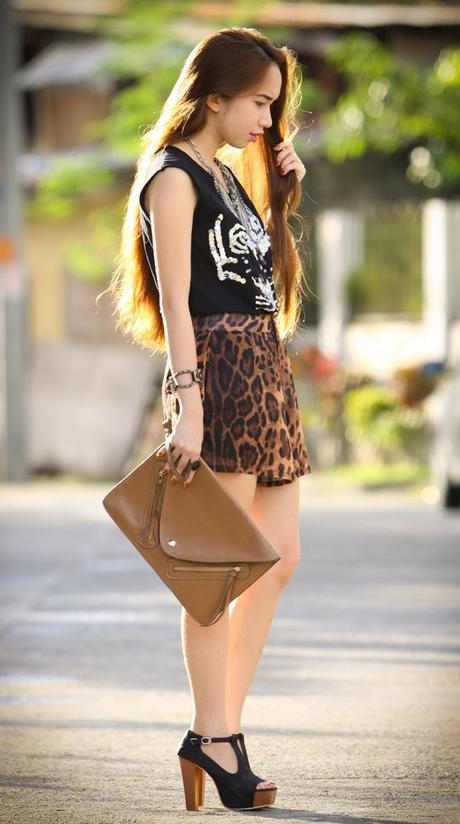 I look mad again eh?! 

How's everyone's midweek?! As for me, I got bored that I spent my whole aftee browsing through 9GAG. I know when I'm super duper bored because I automatically click new tab and type their website address on the bar. Geeez! Okay okay, I'm a loser like that. But don't you think memes are so funny?!

Tomorrow is Dagkot Festival in Cabadbaran City. Who's going there? Teehee!
Keep Calm and Stay wicked!