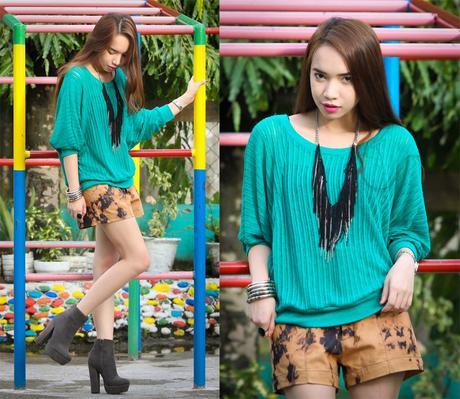 Look 301
Child's Play
Green sweater, gray boots, and fringe necklace, Forever 21. Acid wash shorts and bangle, PINKaholic.
This is what I wore last night. It was a bit chilly outside, the sweater together with the undershirt was a perfect choice. 
Baggy sweaters have been my thing lately. Due to the cold weather here, it's a pick that I couldn't risk not to own. 
Got nothing much to say about my look. However, I'm pleased to show you the new place where we took today's look. It's inside the school located beside our house. Took this photo last Sunday, therefore no children (who I must say, are pretty annoying everytime we shoot on schooldays). They are the bullies not me. Haha!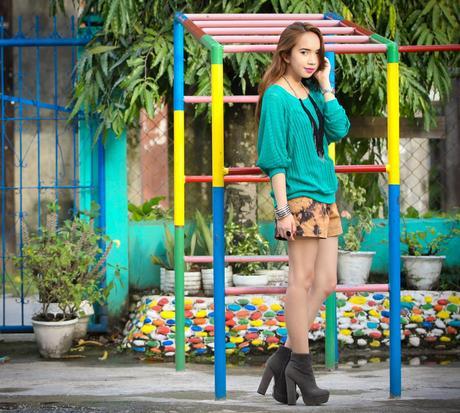 How the school looks like. Friggin' colorful. Weird!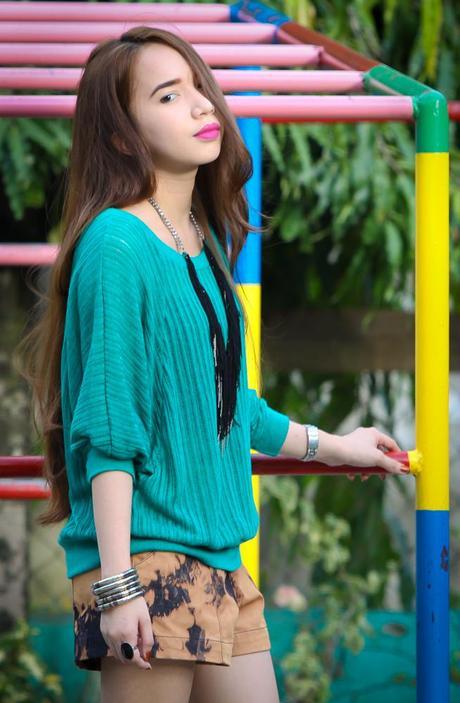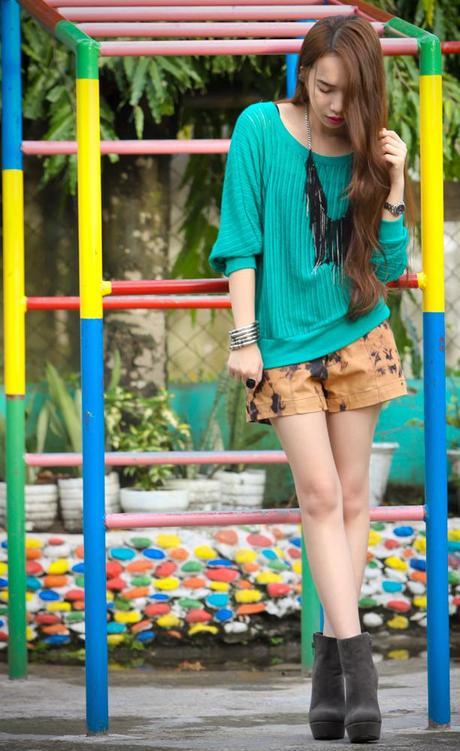 I know my hair needs a retouch. Might go for a shade lighter than this one. What do you think?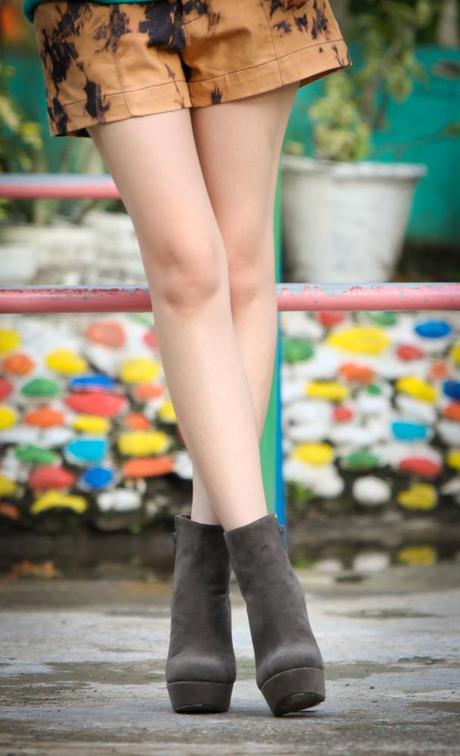 Shoe shot. Not really. More like bottom half shot. Lol!
I went out last night with Steph, Meet Up Mondays is back. We tried that lovely new resto, Lahaina. We both ordered double scoop ice cream topped with cereal and crushed barquillos. Yummy huh?! Until now, I'm craving for that vanilla ice cream.
Still not in the mood to talk or do whatev today. Am I PMS-ing? I hate it when this happens!
Stay wicked!